Finding the right fit for shapewear takes the right kind of surfing the correct places. However, you have ended up in the right place for it! Shapewear has a lot of purposes to serve and one of the major ones is to provide waist control. Slimming one's waist requires quite a lot of work and while you are at it, why compromise on your favorite dress or jeans? Shapewear with proper waist control will actually give you the right fit at the right places with utmost comfort. So, here is a list of some of the best waist control slim shapewears to go underneath your dress and provide you the best comfort possible.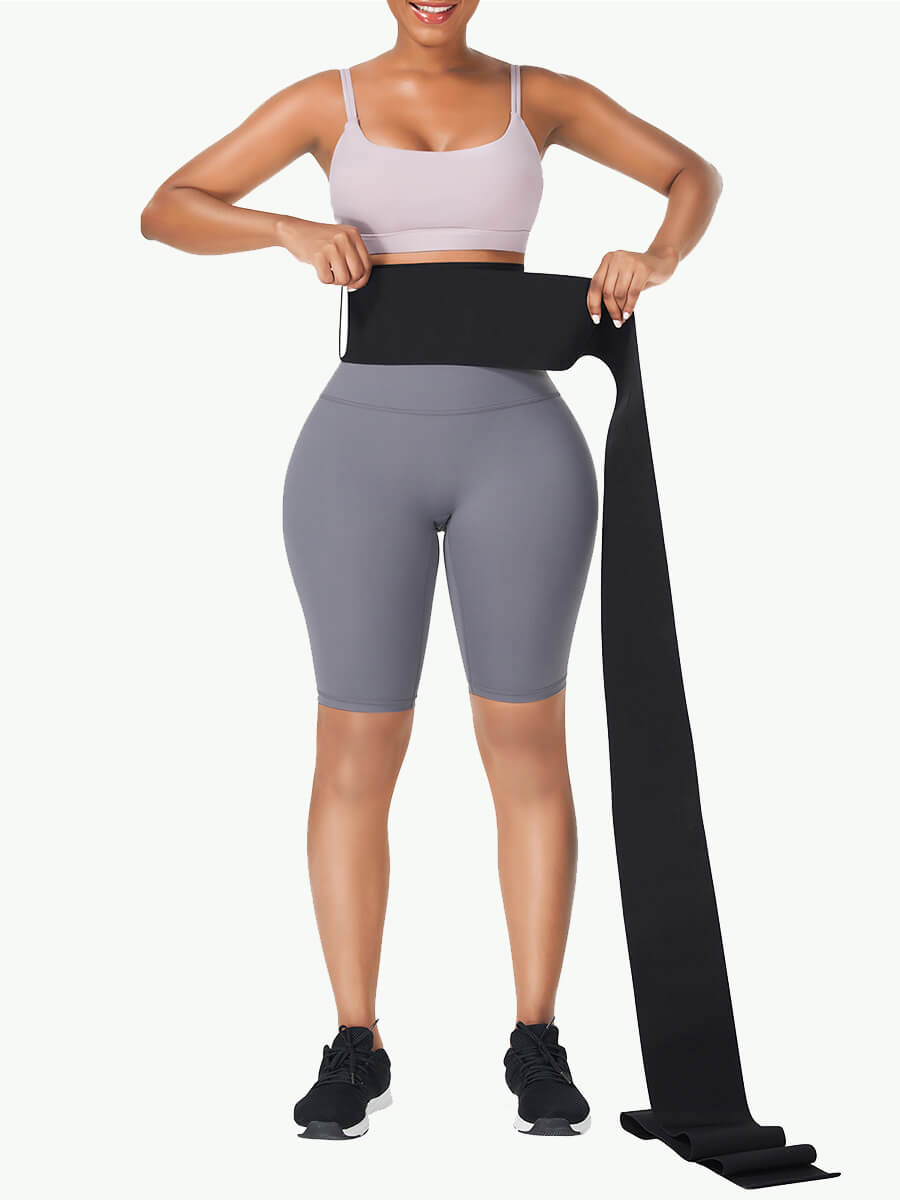 They said get yourself a waist trainer that burns calories while you are doing nothing and we found you this product! This polyester and latex waist trainer is pretty elastic and durable. It has loops and fasteners to provide additional comfort. It accentuates your curves and increases metabolism. In addition to providing a beautiful shape to your waist, it also corrects your posture. This also provides good lower back support. So, do not wait up and get your order placed right now!
This amazing butt lifter shapewear is a marvel of a product. It controls your tummy and accentuates the curves at the right places. It is equipped with butt lifter straps that provide additional support to the buttocks and end up enhancing them. The built-in hooks and butt lifter straps make for additional support to the shapewear. It absolutely contours the waistline and flattens the tummy. It will go under any kind of clothing and feel seamless with your outfit. Don't wait and get ordering already!
This shapewear goes with absolutely any outfit. It provides a good accentuation to your curves especially at the waist and shows off your hourglass figure. The design is such that it blends with your skin and does not feel like an addition at all. It flattens your tummy and slims your thighs well too. The fabric is soft, comfortable and easy to go through the day. It is highly elastic and durable and the shapewear works for all the places on your body.
This shapewear is as smooth as your second skin, it becomes absolutely invisible under your clothes and The butt and chest lifting of this outfit is incredible and will make you feel as comfortable as you can imagine. There is an additional benefit of easy access for bathroom breaks. The curving effect of this shapewear is awesome and it is equipped with silicone strips to avoid any rolling down. The shapewear will give you everything you need so hurry up before the stock runs out!
Choosing the right shapewear post-surgery is pretty important and here is a great option for you. This post-lipo abdominal board is effective in helping you with your recovery, provides the right amount of support and it accurately shapes your tummy and helps you carry your favorite outfit without any hesitation. The velcro provided helps you with adjusting the belt as per your choice and it offers great coverage for your tummy. The firmness prevents any skin folds and speeds up recovery. You can pair this up with any outfit of your choice and feel comfortable. Go ahead and place your order now!
Shapewear is no more a tough job to find. This list has provided you with some amazing shapewear options for yourself and you can now go ahead and wear any clothing the way you want to without feeling uncomfortable or uneasy. Brace these amazing shapewear and feel the smooth fabric give you the perfect shape!