When you follow nail artists from all around the world on Instagram, you'll notice that there are some common threads that run through them all. One, in particular, made its way from Korea and Japan to the rest of the world: 3D jelly nails. They're a more sophisticated version of the colorfully translucent jelly nail craze that's been popular for a few years. Thanks to the power of social media and great nail artists like Miki Higuchi, Nick Tran, and Fleury Rose, 3D jelly nails are slowly but steadily gaining popularity in America. Jelly nails are created by sculpting translucent colored acrylic onto your nail. We apply the acrylic to the length and shape you desire after placing a foil under the nail. Isn't there something about jelly nails that makes you want to crush them, whether they're rainbow or clear, bright or sheer? Let us have a look at some jelly nail art!
The fruit has inspired the most popular 3D jelly designs among nail art fans. This one is created using glass-like sculptures on a chrome base and using the 3D element as a magnifier for a subtle design underneath, such as a spot of cow print on an otherwise solid-colored nail. This art is peppy, and colorful and goes out a long way in giving a cool, summery look. Get your fruity look ready with these colors and go all jelly!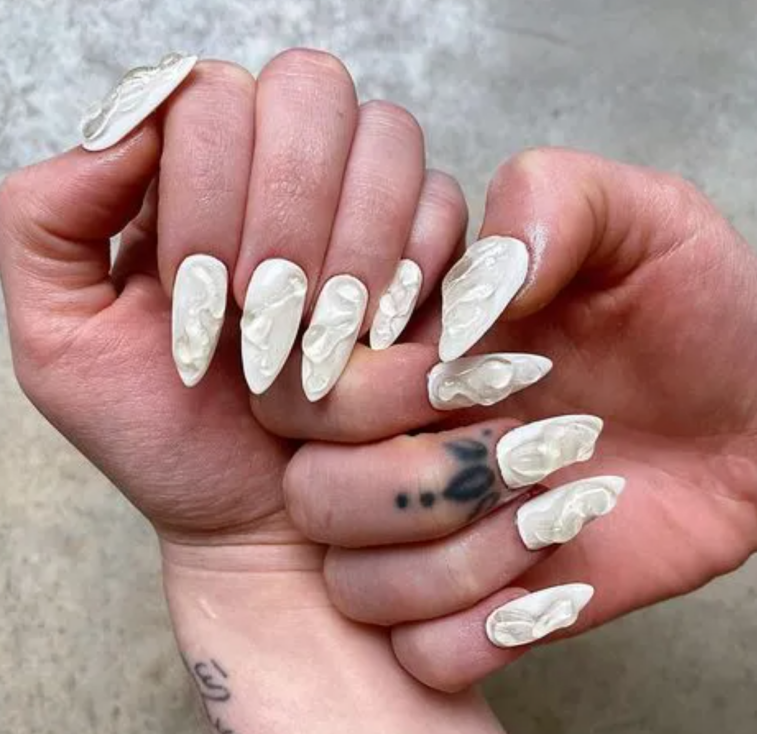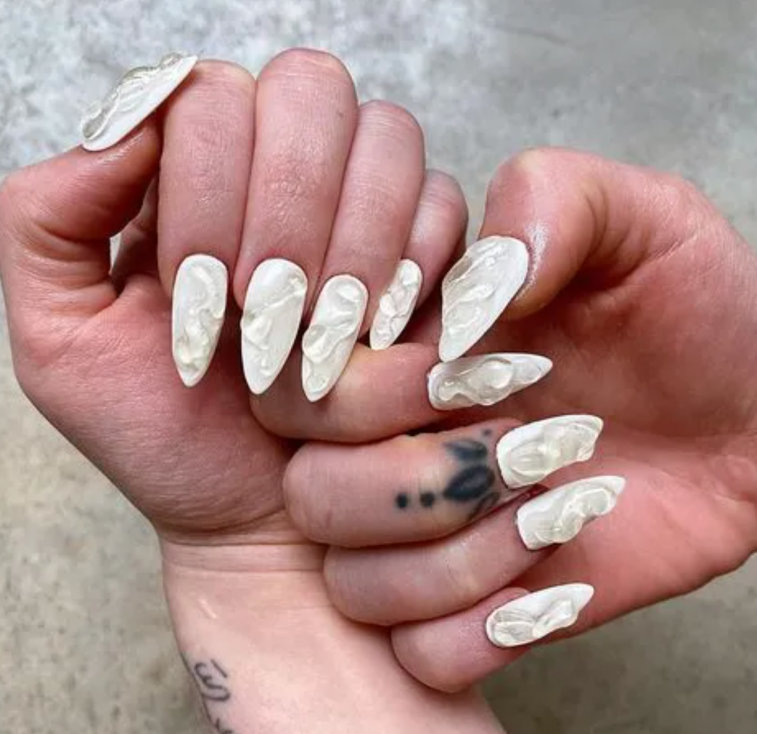 This design is simple to achieve. Before being cured, three-dimensional blobs and forms are made using either a hard gel (usually clear or colored with a summery hue) or a builder gel. You can also enhance the design by simply adhering clear beads or stones to your nails with a glue gun. Gelly Hi-Shine nails get the plumped-up gel finish they deserve with Plumpy Topcoat. Its plumping characteristics preserve the underlying Nail Paint from wear and chipping while also giving a voluminous, convex clear finish that shines beautifully. The design will be a good one since it gives a very classic finish and also keeps the nail looking more elegant.
It's possible that this style will bring some delicious reminiscence to your beauty regimen. We're seeing translucent acrylics in a range of forms, colors, and finishes, similar to the jelly sandals we wore in the 1990s (such a look).
With nail extensions becoming one of the trends in recent times, these nails with a jelly nail art look amazing. With a singular color ruling the nail art, this design is simple, yet elegant. The plumping formula gives a long-lasting shine and glossier finish.
Manicurists in Korea and Japan have elevated this enchanting trend to the next level of kawaii by giving it a candy-inspired look. Think candy-like colors, gummy sweet designs, and references to classic confectionery. This lollipop-inspired design combines the conventional swirl lollipop's colorful stripes with miniature 3D Chupa Chups motifs. The matte finish unifies the whole style and prevents it from appearing overly ostentatious. This design makes your nails look really trendy and sweet (literally). There are so many candy-inspired designs nowadays that it has definitely become a trend. The pastel colors make the nails look more subtle and sophisticated.
Nails have been utilized as a method of self for such a long time. You can paint your fingernails according to your emotions or occasion thanks to their commitment-free nature, and nail artists like WAH, Madeline Poole, and Imani are leading the way in elaborate and statement-making designs. From perforated tips to artistic sketches, we thought we'd seen it all, but a new micro-trend has surfaced on our Instagram feed: #jellynails. Now get your favorite color and style ready and make your nails look trend-ready. Pick your favorite combinations from the list and explore even more. Get the nail paint that fits best to your choice and get your nails all ready for the season.