Summer is that season for elegant nail art. It would be best if you celebrated the holidays in style. There are countless options for nail art designs that are the most popular this year. We understand how difficult it can be to choose what direction you would want with your nails. We have rounded up with five different popular nail styles suitable for summer this year.
1. Extended French Manicure
To achieve a classic nail polish look, choose a French manicure. Perfect for smooth, concise, and stylish finishes that can be added to any outfit. For any special occasion or event, a French manicure nail style is often favored by many. The French manicure started in the 18th century, but it still rocks.
2. Purple Nails
Purple is the newest nail style trend, and they are so cool as they are easy to recreate. They are basically like jelly nails. The only difference is that you don't put a shiny top coat on the sea glass but instead use a matte one and a sea color that works to complement the summer season perfectly.
3. Multi-Colored Nails
Multi-colored nails bring a more exceptional brightness and expressiveness nail style. The most common design is the two-color manicure. To choose the correct combination of the colors, you need to have cold and warm both from the same group. For example, you can select lilac, lavender, or violet to combine with purple color.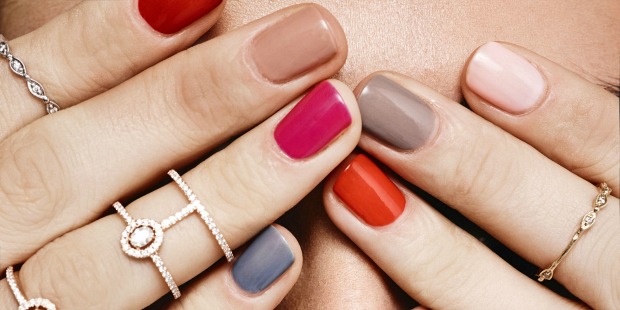 4. Neon Flame Nails
The neon nails are the perfect way to make colors as bold as you like. The look suits everyone and best for summer, vacations, and festivals. Not only is the neon flame color beautiful, but it also shows how yellow complements other colors. The yellow neon color is bold and trendy that wows everyone.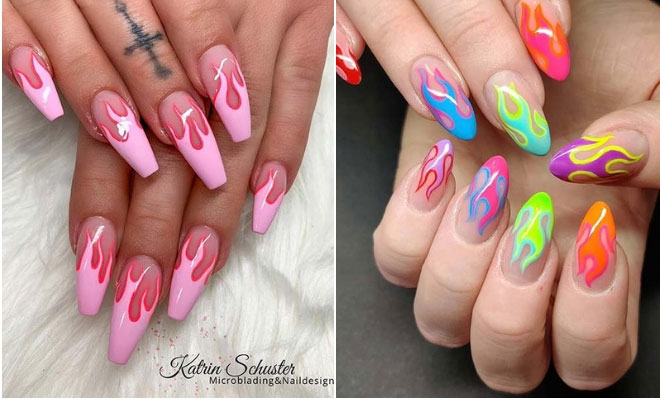 5. Black and White Ombre Nails
Like they say opposite attract, and that's true when it comes to the most contrasting colors, black and white. Ever since ancient manicure was born, black and white nail design has been widely popular. The colors are also suitable for everyone wearing anything at any time going anywhere.
During summer, you spend twice as long-standing in front of a nail polish collection for your pedicure and manicure. This prompts you to choose two shades instead. For the pedicure, bright shades like pink, red, and coral are right during summer. This year the trend is on metallic purple, pastel yellow, and sheer white. It is a sandal season, get your best color to paint on your toes this year.