Thousands of methods have been used to preserve youth and beauty yet only a few remain to have aged gracefully. Despite what you see on billboards, advertisements and magazines, true beauty that never dies is in your hearts.
Have you ever wondered why some women remain so beautiful even if wrinkles and fine lines started to appear? That is because beauty is subjective, and it can be seen with your pure and graceful heart. Here are some ways that can help represent your true beauty by expressing it through art and fashion:
1. Winter White
French Terry Pintucked Long-Sleeve Dress Faux Leather Loafer Mules
White colors define beauty in a way that it is viewed with perfection and purity. White color represents cleanliness, and we all know that cleanliness can contribute to a person to look more beautiful.
Simplicity and natural look are some of the best things white color clothing offers us. White is also pleasing to look at since it gives a deep and overwhelming feeling of peace.
White color is popular for different occasions and events such as weddings, christening, and even bridal showers because it simply gives an airy and heavenly theme for that momentous occasion.
2. Color-Match Your Outfit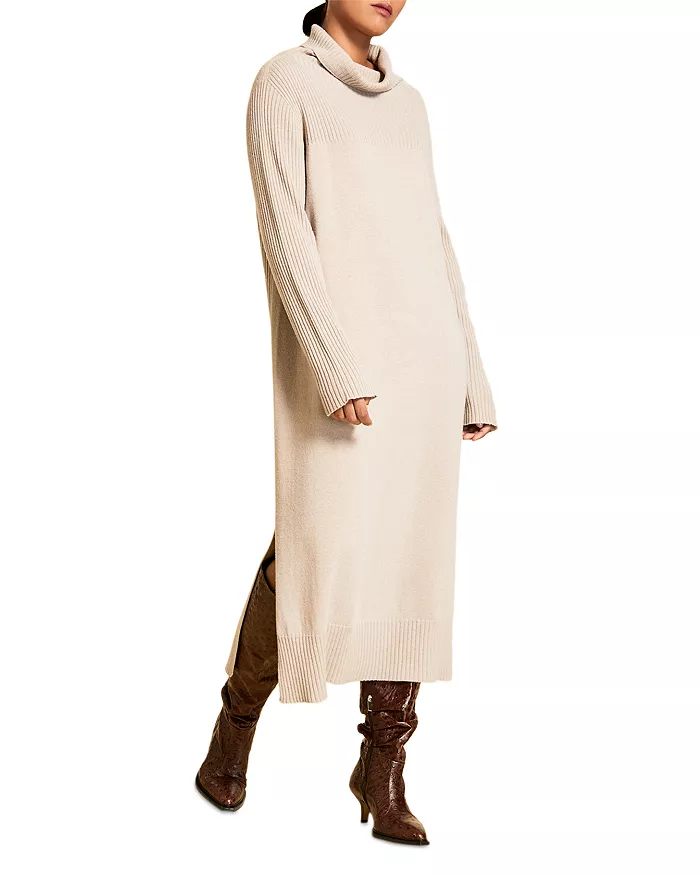 Matching your outfit's color is essential to achieve a cohesive look. One color must complement the other color to make it look proportionate and neutral.
Since then, matching color is one of the best ways to dress up because it creates the right image and fashion style and gives you a perfect outfit that you can be proud to also boost your confidence.
Outfits that compliments in colors attract attention and transform your look into a more pleasing and stunning.
Galena Turtleneck Sweater Dress
3. Keep it Chic
Keeping it simple yet sophisticated are the reasons why people look attractive and beautiful throughout. Being stylish defines that you have a better sense of fashion, which will make you feel better and more confident about yourself.
As we all know, confidence brings beauty and positivity, which will keep you from aging, and increases your sense of self-worth, and helps you build yourself.
4. Preppy in Matching Get-Up
Matching get-ups help you look stunning effortlessly since it flatters your outfit and balances your appearances. It is also fulfilling to wear clothes that match the same it looks really good.
You can wear a matching blazer and skirt paired with a cute top with a bow instead of a collar. This look is perfect for office wear and parties.
5. Chic and Classic
Timeless clothing pieces are always in style and attractive at the same time. Also, they never go out of style. You can wear them interchangeably without losing aesthetics.
A classic clothing style gives a chic and positive vibe that will help you look stunning and eye-catching to other people. Its simplicity catches attention that gives you confidence and allows you to look even more gorgeous.
Being pretty doesn't always mean to need you to look good, but a good heart can give you a happier and healthier life. However, proper clothing and a good sense of fashion can contribute for a person to have confidence in themselves and show their elegance through fashion; it also allows people who are not confident about their appearances to be proud since dressing up adds to your face value.