The new year is fast approaching, and so is the new chapter of your life. Though you can make changes anytime within the year, celebrating 2022 with other people by having resolutions to change and be better is a wonderful tradition. It`s so rewarding when you vow to make significant changes in your life and follow through with the plan.
Make your 2022 better by dressing up to the nines! Besides working on your emotional, financial, and spiritual resolutions, having resolutions with the way you view and present yourself will lead you to a more confident and successful version of yourself. Start with Shapellx's advanced fabric technology to aid you in becoming your ideal self.
Why Choose Shapellx
1. Shapellx is a rising shapewear brand that has now gained much popularity in the US.
2. We celebrate women`s bodies by uplifting them to embrace every curve without being embarrassed to show them off.
3. Shapellx has eco-friendly and sustainable fabrics to provide a transformative body-shaping experience.
4. Every shapewear and waist trainer has intricate details to fit different body types to a tee.
5. We have already taken into consideration every aspect that you would want in shapewear such as:
• Affordability
• High-quality
• Comfortable
• Stylishly Versatile
• Skin-Friendly
Who Shapellx serves?
Even up to this day, many women still doubt whether they should or shouldn't wear shapewear. Many found body shapers to be uncomfortable and getting in the way of breathing freely. We can`t blame them because there are so many affordable but unsatifying shapewearss that feel like a rock around you.
Whether you're traveling, cooking, reading, working, or studying, you can wear shapewear because here at Shapellx, all your body shaper concerns are already resolved with ultra-sculpt and highly compressed shapewears that will feel like your skin. Here Shapellx offer three groups of shapewear users but not limited for reference.
• OFFICE LADIES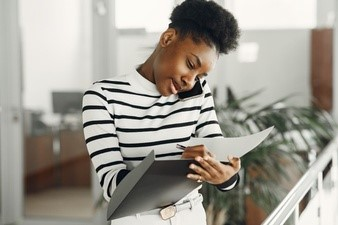 It`s given that women working in the corporate world are often busy, and at times lack the energy to work out and look their best.
In any corporate setting, many women are required to look their best to be professional. However, with how tight schedules are, working out is quite difficult to squeeze in, and eating out is common.
Thankfully, Shapellx shapewear has soft fabric with ultra-sculpt that aids in giving you a beautiful silhouette under your corporate uniforms or outfits. There are also several benefits in wearing body shapers in the office:
• Improve posture for a professional look.
• Confidence-boosting so you can excel in every office task without slouching and feeling insecure.
• Smooth silhouette that will support you in wearing any girl boss outfit you may have!
• WOMEN WANTING TO LOSE WEIGHT OR EVEN HAVING BACK ISSUES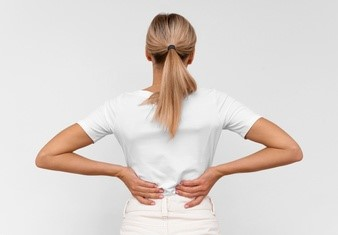 Taking a step forward in losing weight is already a brave feat. Hence, here at Shapellx, we want to support you in your journey to achieving your best body through modern solutions.
We know how self-defeating it is to look at your body and don`t like what you`re seeing. This negative perspective about your body can severely dampen your progress toward being the best version of yourself. Nonetheless, more than the body shaping progress, Shapellx shapewear has optimum body and back support. It improves one's posture and reduce back pain issues. As what a customer said in her review, "So far so great. It also helps me with my back issues."
Wearing shapewear can avoid this type of self-pity. By wearing the appropriate shapewear, you can view your body in a positive light that will give you the boost of empowerment to work even harder for the body you want. With the right body shaper, you will come to love each of your curves no matter what your shapes are.
• BUSY MOMS (INCLUDING POSTPARTUM ONES)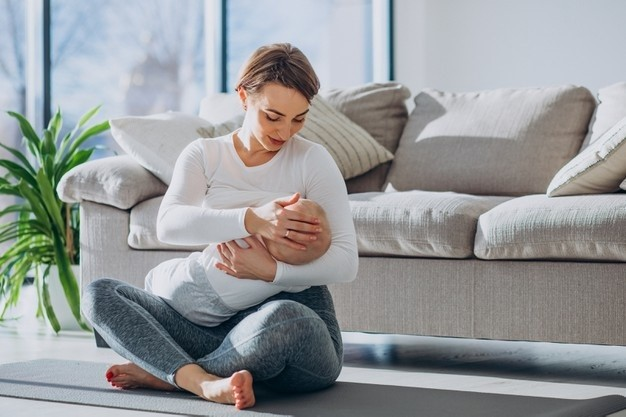 Moms are known to be some of the best hard-working people in existence, imagine taking care of children, cleaning the house, ensuring that the family is healthy, and a lot of times, working to ensure financial stability for her loved ones these issues .
Due to busy schedules, and tons of tasks to finish both at home, and even at work, many moms tend to forget that they also need to be prioritized and take care of themselves. Shapellx shapewear is your best friend in ensuring that you can feel beautiful even though you have a ton of things to do.
Busy moms, even those who have just given birth can take advantage of the modern fabric technology of Shapellx that will make your tummy highly compressed but still comfortable, so you can wear even the tightest dresses.
Shapellx Recommendations for Three Groups Above, Making Them Pretty and Shiny
1.For Office ladies:Shapellx CoreSculpt™ Advanced Body Sculptor
The holiday season during December and New Year is usually a time when it is very cold, and you need a lot of layers to keep you insulated. With the CoreSculpt™ Advanced Body Sculptor, you get full-body shapewear that will allow you to wear dresses even in cold weather. More so, you can wear it easily as it is in one piece, giving you all the leisure time you need for other more important things. You will never consume a lot of time in wearing this shapewear, which is valuable especially on your busy and hassle days.
It`s time-saving shapewear because you get the advantage of body-shaping from your bust to your thighs. Here are outstanding features that will delight you, and make you want to wear the dresses you`ve been dreaming of:
• Ultra-sculpting fabrics that will conform to your body like a second skin without flattening your butt or bust.
• Butt-lifting feature that will make your waist look more defined.
• Lightweight but durable material to avoid clothing mishaps.
• Waist-slimming to help you achieve an hourglass figure.
• One-piece shapewear to create a seamless fit, and smooth body lines.
One of Our Customers Said: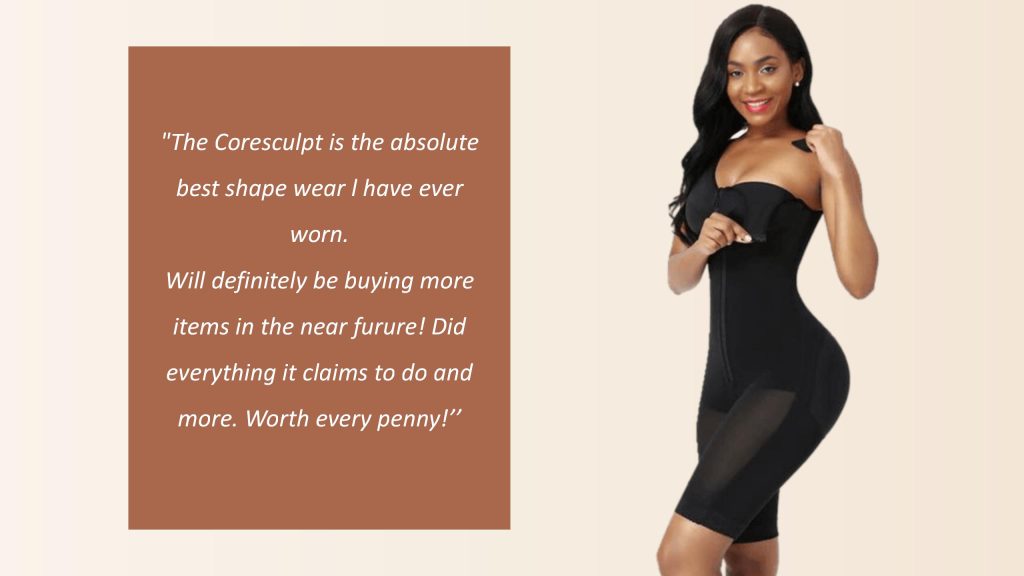 2.For women wanting to lose weight or having back issues: Shapellx NeoSweat® Abdominal Binder Lower Waist Support
Say no more to your unwanted belly fats and love handles, as Shapellx has this NeoSweat® Abdominal Binder Lower Waist Support that helps in eliminating your body's insecurities. It has 6 pieces of segmented hook and loop fasteners to increase your body temperature to help burn your fats through perspiration. Also, it helps in creating good body posture which helps in reducing any back issues and pain!
It`s important to have versatile waist support like this that will cater to any dress, top, or blouse you have. Since it is completely customizable, you can do further compression by tightening the waist support.
Shapellx's this product has optimum abdominal and back support that will aid in waist-slimming, and keeping your back upright.
One of Our Customers Said: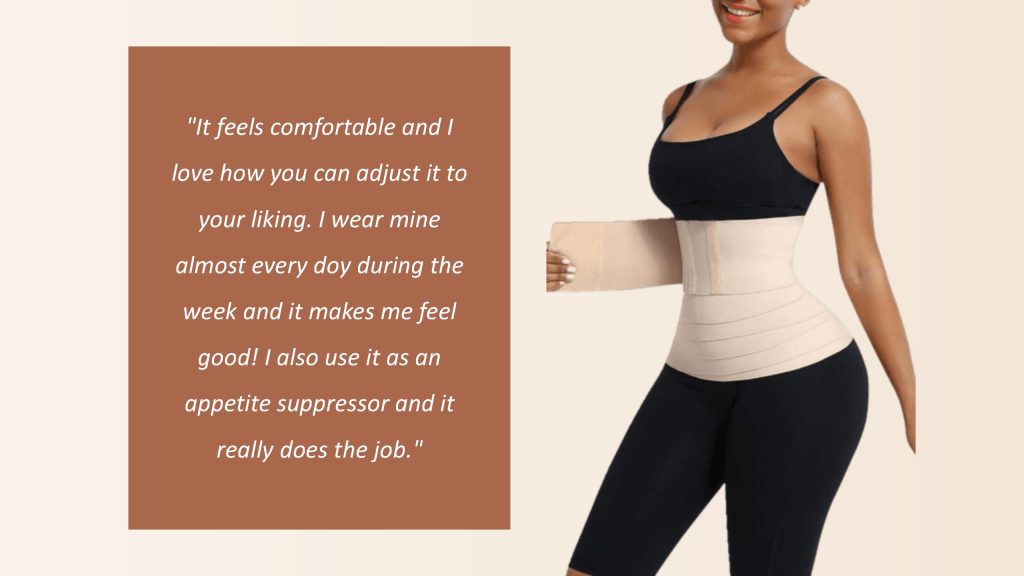 3. For busy moms including postpartum ones: Shapellx CoreSculpt™ Postpartum MaxAb Support
Are you looking for an all-in-one body shaper that`s perfect for a breastfeeding mom like you? You can get one of the best-selling shapewear from the CoreSculpt™ line that will allow you to wear any bra you want, or none at all so you can feed your baby anytime and anywhere.
It is high compression shapewear that will smooth out any bra fat, muffin tops, or bulges. You can adjust the straps so it will fit your clothes. The open-crotch design is helpful to avoid any hassle during bathroom breaks.
One of Our Customers Said: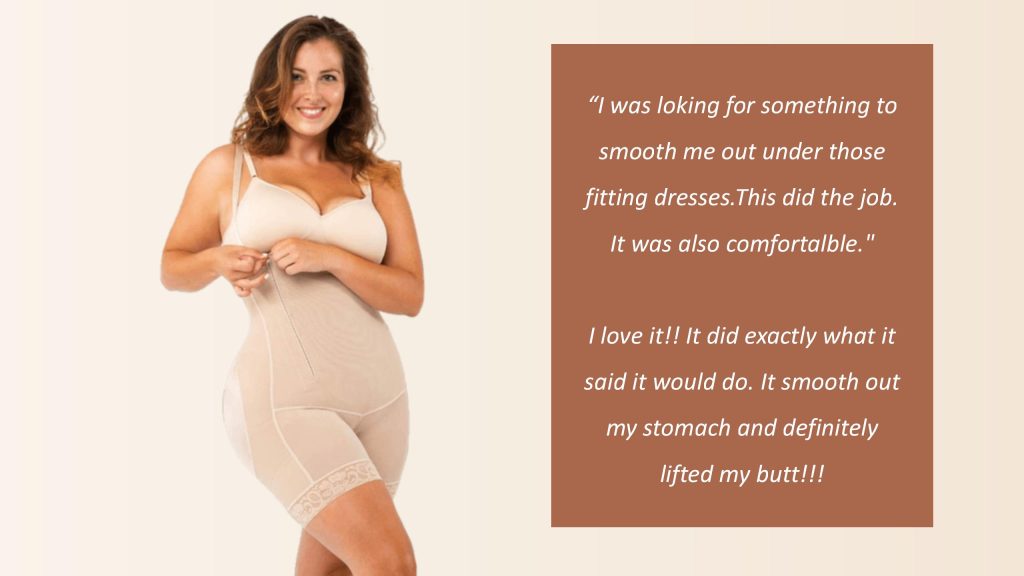 Make your 2022 a year full of confidence, blessing, and body positivity by starting it right with the right mindset, and the right power garments to boost your morale in being a mom, daughter, wife, student, corporate employee, or businesswoman. No matter what your aspirations are, you can achieve with your chin up and glowing self-esteem that`s determined to be her best in all aspects of life.