The end of 2021 is nearing, but it`s never too late to get your version of "glow-up." Scanning through social media, Youtube videos, and short Tiktok clips will let you know that transformations and glow-ups are trends that most men and women want to achieve for themselves.
Transformation of your skin, your face, and your body is not an easy feat. It can get frustrating and self-harming at times, but a glow-up before the year end is not too far away with the right mindset and persistence.
Steps to Build Confidence by Wearing Shapewear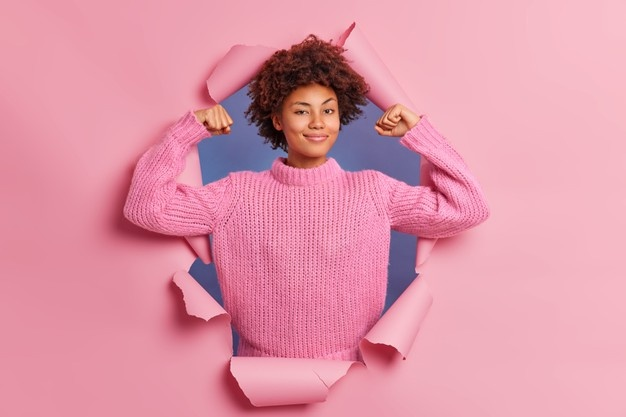 Confidence all starts with how you perceive yourself. The amount or style of clothing and undergarments you wear are irrelevant with a negative perception of one`s body image. Though it is cliché, building confidence starts with your having right intentions:
1. Look in the mirror with your natural face, skin, and body. Learn to love each edge and curve because these parts all make what you are right now.
2. Measure vital parts of your body such as:
• Bust
• Waist
• Hip
These body measurements will open your eyes to the reality of your body size, not for you to belittle yourself but to celebrate your natural form.
3. Get a shapewear that will fit you to a tee. Be careful in selecting the correct size by following size guides.
4. Check your closet for dresses or clothing you`ve never worn before because you`re insecure or too scared.
5. Then, for the final step, wear an appropriate body shaper underneath that dress or outfit you`ve always dreamed of wearing.
Little by little, with a positive perception of your body and with the aid of body shapers, celebrate your right to have the most natural and curvaceous body.
Be a Sight to Behold by Dressing Up and Standing Out in Winter with Shapellx CoreSculpt™ series
Cut a dash by being well-prepared in any winter and holiday events with any dress your heart desires. Never let self-doubts remove the spotlight away from you by checking out the new CoreSculpt™ shapewear series by Shapellx, a collection of body shapers to empower you to embrace your curves. Here are five ways you can stand out in winter with Shapellx:
1.) Breathe Easily and Let the Body Shaper Suck in Your Tummy
Don`t run out of breath trying to suck in your stomach for a flatter tummy when you can let Shapellx`s lace-trimmed body sculpting body shaper do all the work!
When you`re wearing a fancy gown or a winter dress, it`s challenging not to be self-conscious of how you look.
This Shapellx shaper as these outstanding features that will benefit you if you`re wearing tight clothing:
• Firm compression with stomach-shaping front panels
for a flatter stomach.
• Smooth and soft fabric to create a silky and seamless silhouette.
• Adjustable straps for the perfect fit.
Who Can Wear This?
• Women who have undergone surgeries and want to dress comfortably.
• Mothers who recently gave birth. Giving birth may mean that you have loose or excess skin, which is normal and nothing to worry about. Wearing a Postpartum MaxAb Support can make the excess skin around your tummy less noticeable with the high compression tummy support.
• Anybody who wants to look fit and fab with a slimmer waist and smoother body line.
How to Wear This?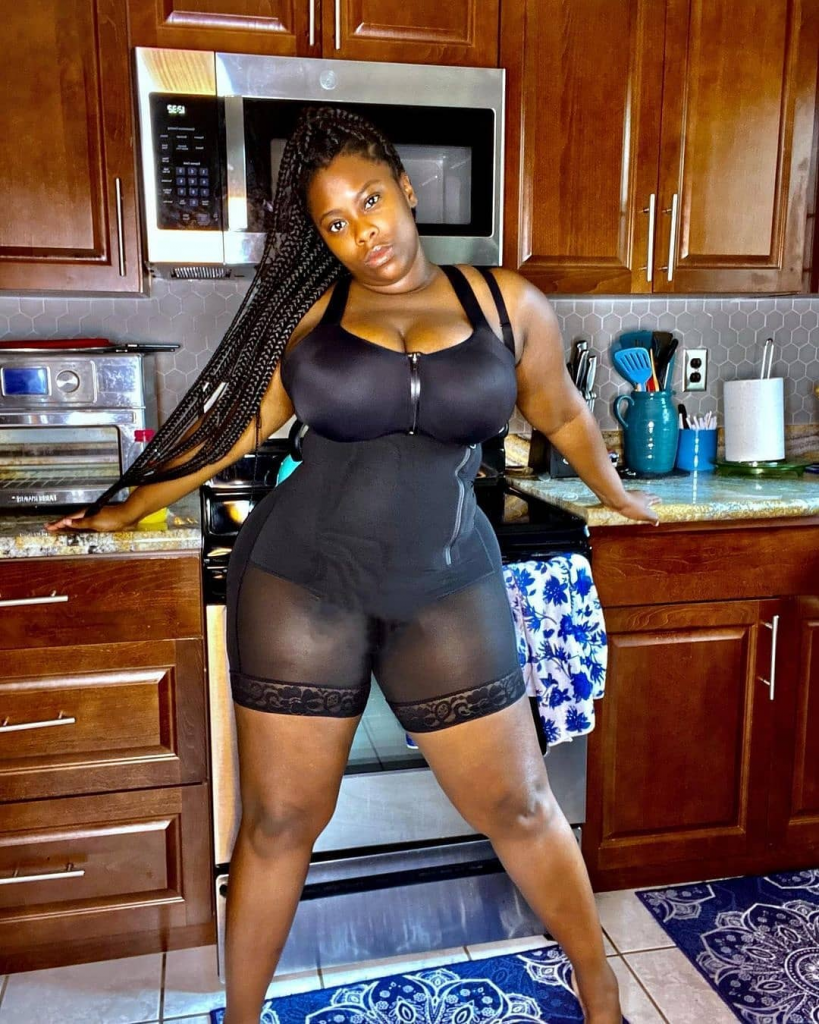 Its sexy lace-trimmed edge and functional design makes wearing it effortless with many varieties of clothing you can wear it with.
You can wear this shapewear if you`re a breastfeeding mother since it doesn`t cover the chest area. It makes it easy for you to breastfeed your baby anytime, whenever you want. All you need to do is wearing this with an easy-to-remove shirt or wear a zip-up jacket so you can zip it down whenever you have to feed your little one.
What Do Customers Say About this Shapewear?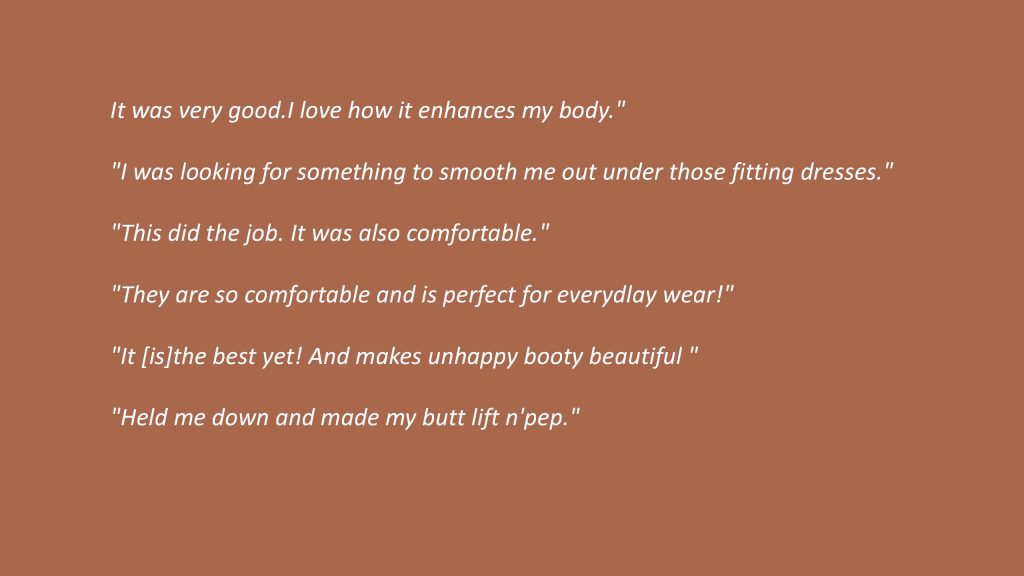 Say goodbye to your self-doubts about your stomach and waist area because no worries are worth the stress and bad body image when you can instantly transform your body with a snatched one and a slimmer tummy.
2.) Show Off Your Curves with Lifted Butt and Sculpted Body
Even with layers of clothing, your curves are visible whether you have an hourglass shape or not, with some bodies requiring firm snatching of the waist.
You can show off your silhouette with your everyday looks through the Bonded Waist & Peach Pop Bodysuit that has these features:
• Its form-fitting fabric will lift your butt even without butt pads, giving your butt a firmer and fuller shape that looks womanly and gorgeous under any dress.
• Three layers front panel for tummy control to snatch your waist, giving your curves a more defined shape.
• Zipper crotch for easy bathroom access.
• Silky smooth nylon and spandex materials will firmly stick to you like a second skin without being uncomfortable, avoiding the fabric curling onto itself with anti-rolling silicone strips.
• All-in-one design to fit both casual and formal wear.
Who can Wear This?
• Women who want to focus on waist-cinching and butt-lifting for a curvier figure.
• Those who prefer bodysuits with an open-chest design so you have freedom over bra options.
How to Wear This?
You can wear this underneath your winter dresses or everyday clothing at home or while dressed up outside. It`s a bodysuit with removable and adjustable straps and a versatile style, so you have the freedom on which clothes to wear with it, especially with the high-waist shaping shorts design.
What Do Customers Say About this Shapewear?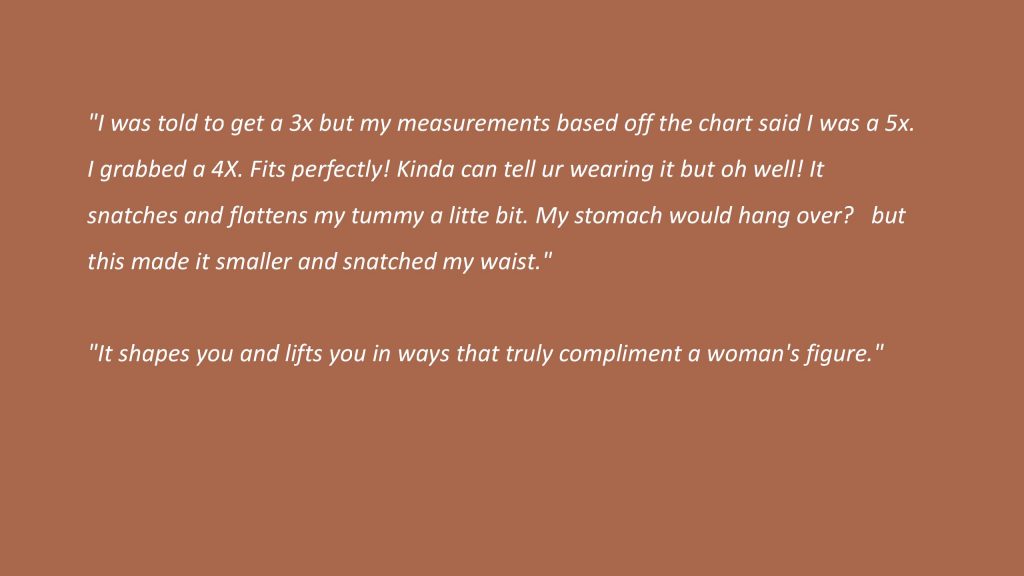 ) Make a Dashing Splash with Your Presence through Full Body Compression
Let your existence be known wherever you go by making stunning appearances with a full body shaper that can give an overall surreal body-shaping experience with these features:
• Lightweight yet durable materials that hugs the waist, hips, and thighs to give a full-body squeeze on the right parts.
• Stretchable fabric and open-crotch design for comfort and easy bathroom breaks.
• Ultra-slimming structure and butt lift to snatch your waist, slim down your thighs, and enhance the look of your hips and butt.
Who Can Wear This?
• Women who want to have a full-body base layer that can keep warm simultaneously form the body to create a visibly slimmer body.
• Women who have undergone surgery, or has recently given birth for a full-body firm compression.
How to Wear This?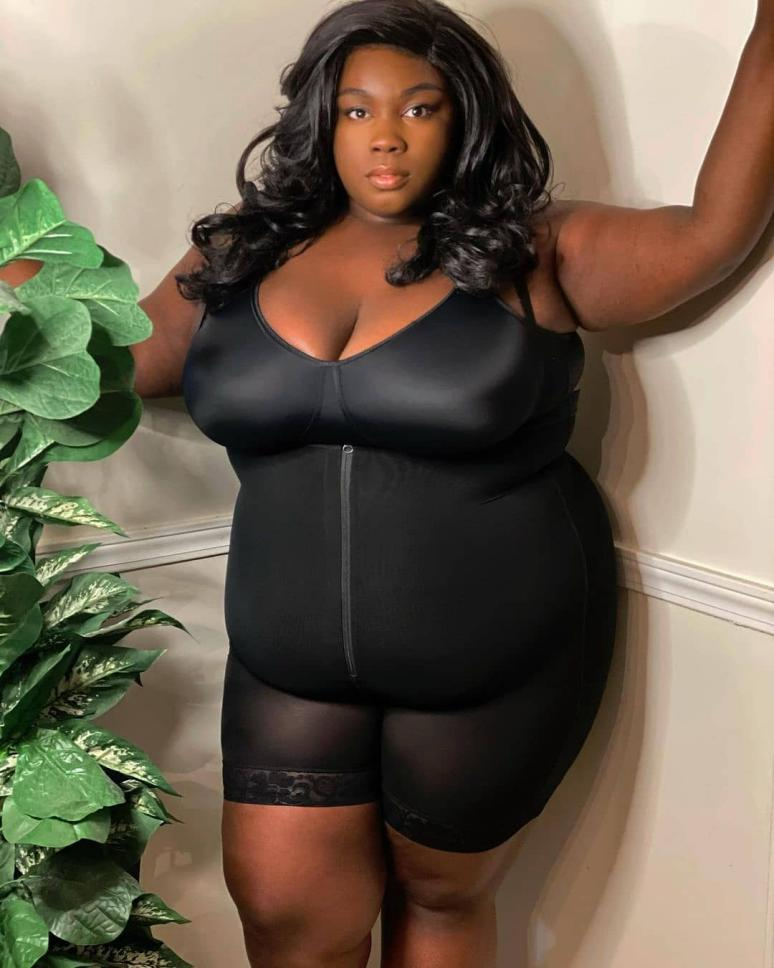 You can wear the CoreSculpt™ Advanced Body Sculptor underneath your winter clothes. It`s a perfect base layer to keep you warm, at the same time snatched.
It is not uncomfortable and restricting, so you don`t have to worry about sitting, walking around, and running errands. The highly elastic fabric is breathable and skin-friendly while giving the appropriate amount of compression.
What Do Customers Say About this Shapewear?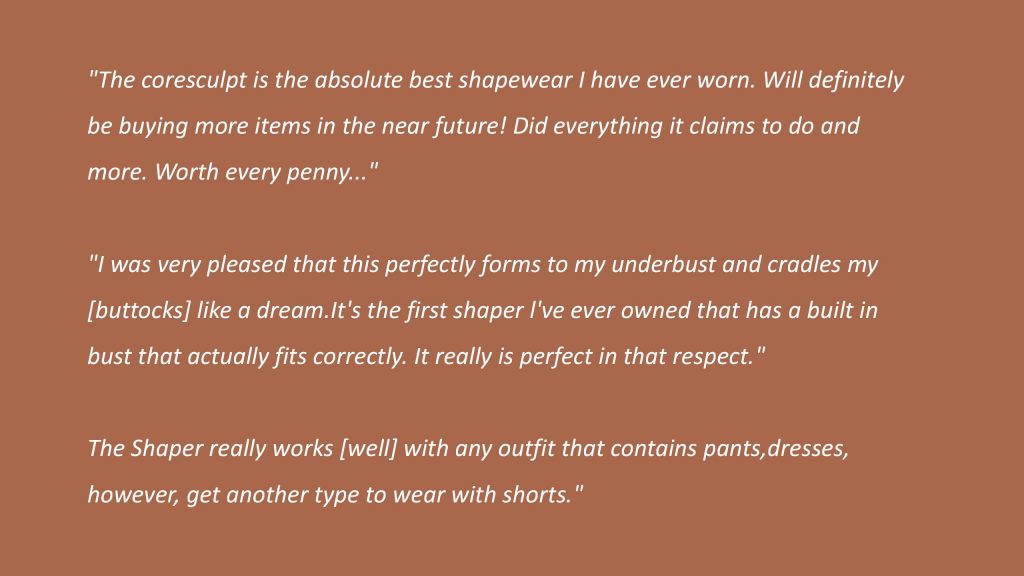 To be noticeable in a somber winter setting is for you to be extraordinary with Shapellx CoreSculpt™ Shapewear collection that aims to empower you to be your best beautiful post surgery, postpartum, and on regular days.
End the year with an assurance of positive body image that will uplift you to be at your best no matter the season.