A handbag is a key element in everyone's outfit. It is more than just a convenient storing pouch, where you can keep all the things dear. Fashion designers build the entire collections around this accessory, and fashionistas hunt down the most precious showpieces to invest their money into them. Undoubtedly, some of us buy designer`s bags only to brag, but it is just as hard to walk by the bag, that you actually love to have at the moment. These are some of the first handbags, that came out this year. And, you are looking forward to having one, which brand will you buy?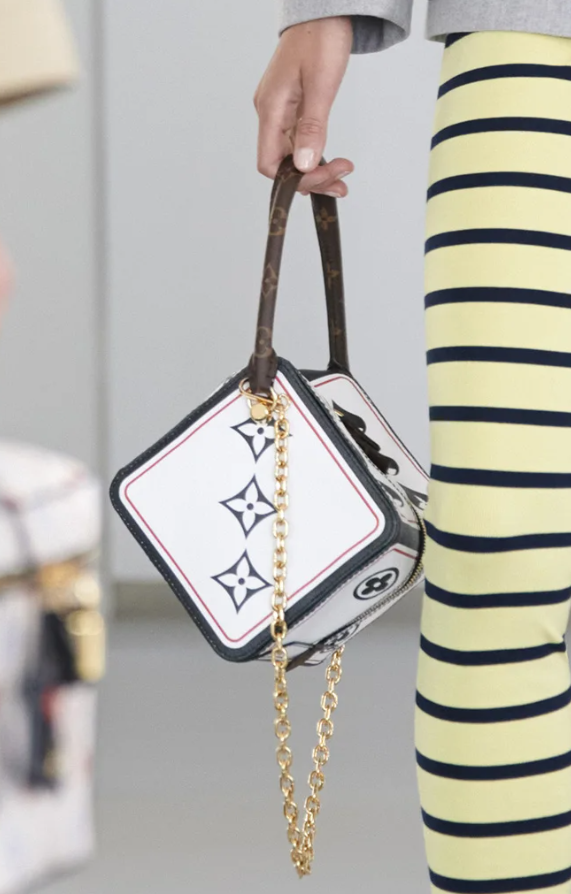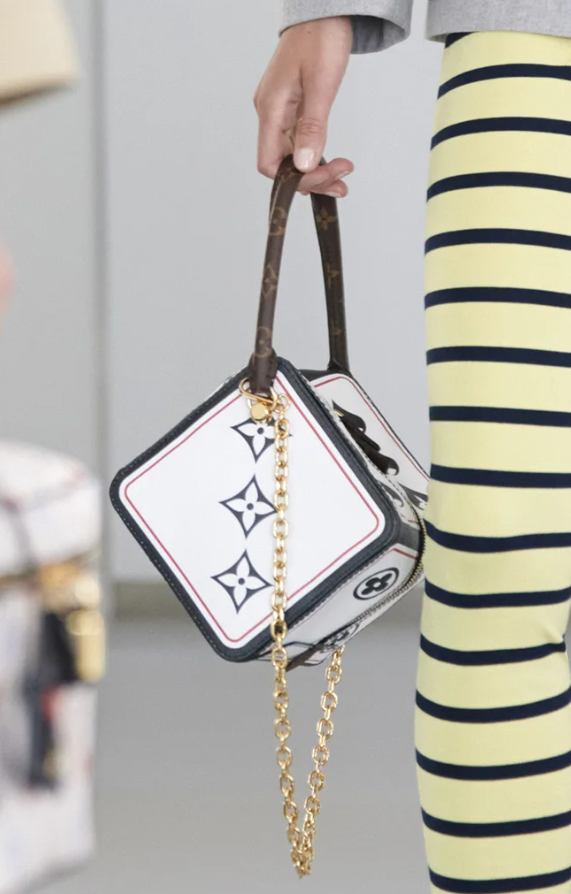 Louis Vuitton Game on Square Bag, resort 2021
Don`t start our fashion game without this square bag by Louis Vuitton. Limited Editiondsign for 2021 cruise collection, this handbag looks just like an oversized dice, waiting for you to roll it. It is minimally decorated with card symbols and the belt features the iconic monogram flowers. The cherry on the top of this bag is a golden chain, that can be worn on the shoulder.
Baez Bag by Gabriela Hearst Spring 2021
Continuing the cube-shaped trend, we would like to mention the gorgeous Baze Bag by Gabriela Hearst, from her spring 2021 collection. Available in six color options, this bag with turn-lock closure features the most beautiful rose gold hardware. Our eye was caught by the simplicity of the nude bag, which can elegantly complement casual, or business outfits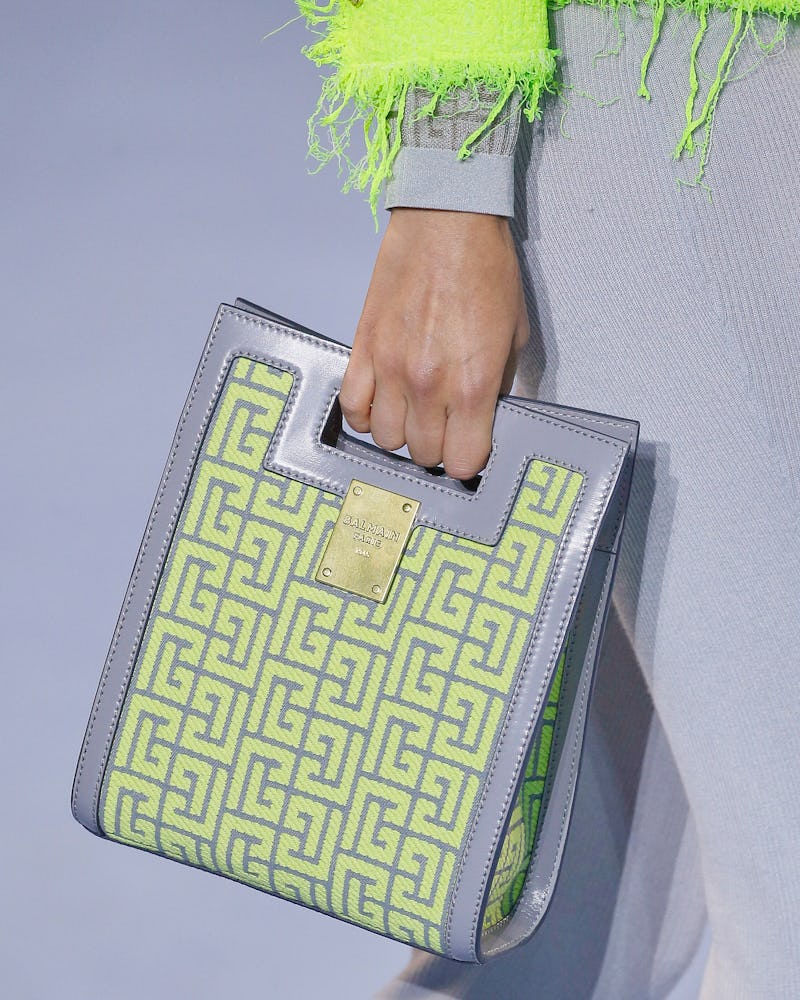 Tired of nudes, ready for the bold moments? How about this gray handbag by Balman with lime-green print, and glossy appeal? It can become that one bold element, that you miss from your outfit. Not too bright to blind anyone, but you won't be missed in the crowd either.
Geometric Bag by Coperni, Spring 2021
This bag is definitely from another galaxy. We love its geometric shape and vivid orange contouring. This screaming orange color is balanced with the pistachio green color of the bag. It will ad uniqueness to any outfit in no time.
Pink Bag by Max Mara Spring 2021
For the cutest of you, Max Mara has prepared this large handbag. Perfect for work and travel, this bag will handle all the things, that are dear to you. Plus, it has a large belt, so you can wear it on the shoulder. The candy-pink color goes great with white and nude outfits.