Maybe one of the happiest things in the world is having a date with the person you like. Are you still worried about not knowing what to wear for dating? Today, I 'm going to provide you with some advice on dating and dressing, let's get started.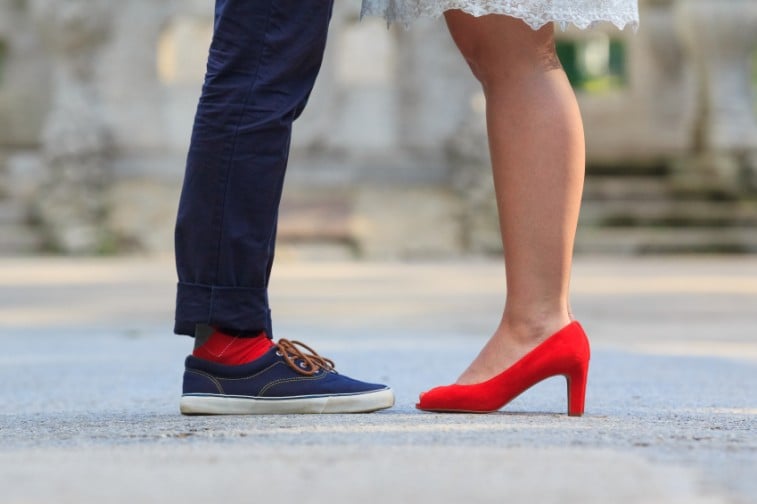 01: Off-shoulder style
A girl's clavicle is a place where every boy can hardly divert attention. Wearing Off-shoulder clothes can easily bring out the lines of the shoulders and attract his attention. And also! It can also be showing a little sexy! If you think the chest position looks a little empty, you can bring a necklace, which will give the overall vision an extended effect. Simple necklaces or Choker are both good choices.
02:Casual sports style
Not all girls can take the sweet and sexy route, then you can try sports style. The cheerful and active wave of sports style can give people a feeling of optimism, a wave of cheerful feeling can always infect people around. Some boys who love sports are often attracted to this style.
03: Vaguely sexy style
The looming single item with temperament lace may attracts the eyes of boys. Some vaguely sexy, in addition to attracting attention, can also bring out a mature feeling.
04: Street cool style
Put on simple denim trousers, and then wear a knitted jacket to easily attack his heart. Regardless of the length of denim pants, you can slender your legs, and knitted clothes can better show your figure.
05: Floral cute style
Floral is an element that will never be out of fashion. Occasionally, you can wear a floral dress or floral suspender skirt. It may exude a small fresh feeling and it will make you look stunning and cute. And also, you can choose a floral skirt, whether it is a bright floral or a dark floral, it always brings a different feeling.
The above is the little advice I give you about your dating outfit! Hope you all can get a romantic and pleasant date!