No matter what season of the year it is, a white T-shirt can be worn with anything and everything. It is important to look stylish and feel comfortable in whatever you wear Starting from casual setting to something more formal, you can mix and match with anything and everything with a white t-shirt. That being said let us share some of the unique fashion combinations with white t-shirts. Whether you want the ripped jeans or the double-breasted suit, in the following section, here are some of the best and most stylish ways to rock the white t-shirt.
Try for the printed white t-shirt along with overcoat. This is the perfect option to wear between seasons. The combination is such that it will offer a timeless aesthetic feeling along with a twist. You can pair it with jeans, sunglasses, trousers and that's it. Irrespective of the color of the outer layer, you will look smooth and stylish.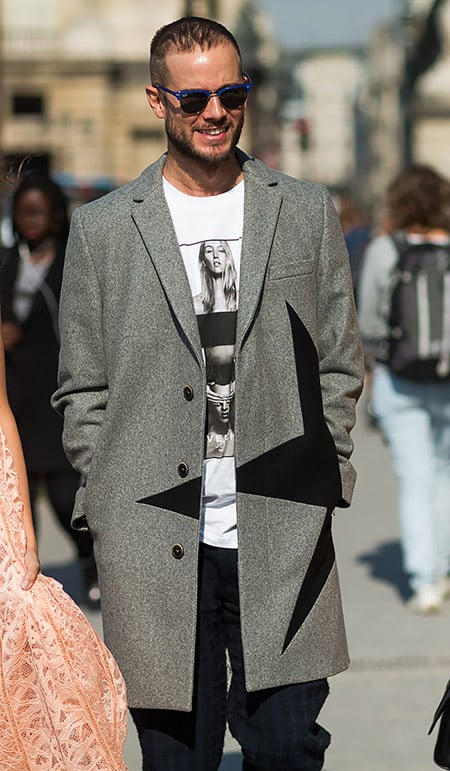 The option that you can go for is the white t-shirt and vest. You can unleash the inner rock star with a t-shirt and a vest. Whether you choose a denim or dark or smoothing colourful, you will find numerous ways to freshen up the outfit without feeling the need to wear too much. You can go for a buttoned style or something made with cashmere or wool as well.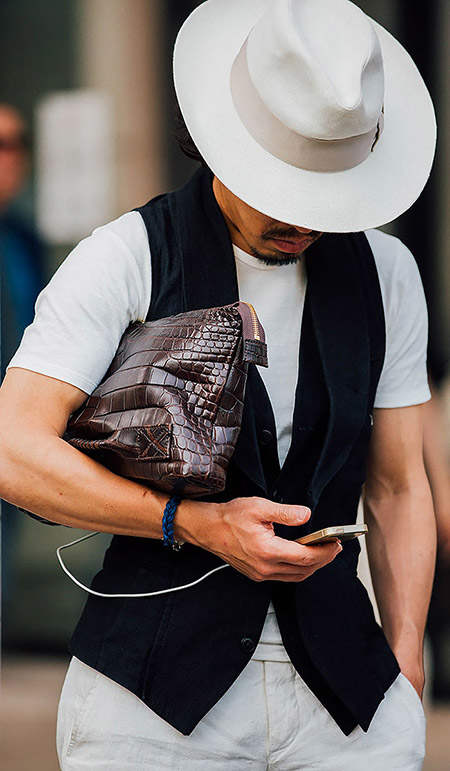 You can also try for the t-shirt and the baggy jeans if you want to keep it casual. Whether you roll the bottoms up or you let them hang loose, it is just the right combination for every day wear. You can pair them with a blazer and an over shirt and you shall be ready for all events throughout the year.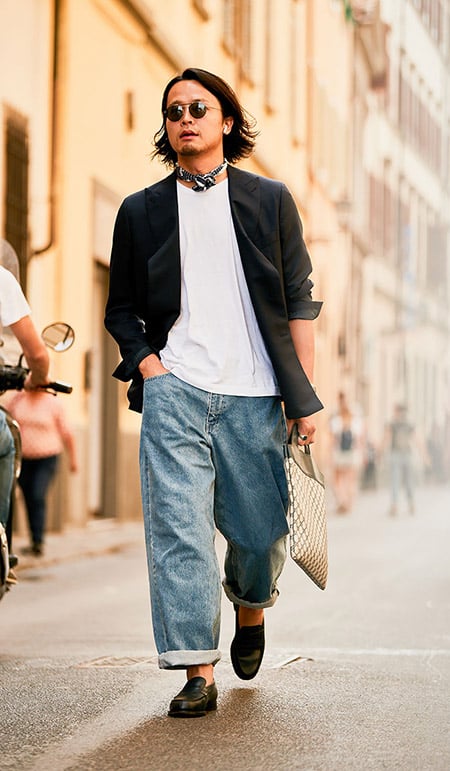 Another timeless fashion style is the fusion of white t-shirt and black denim jeans. You will be able to switch things from day to night with a pair of black jeans and a white t-shirt. Unlike any blue denim, the black denims are easy to combine with a range of events and they look perfect with any layers.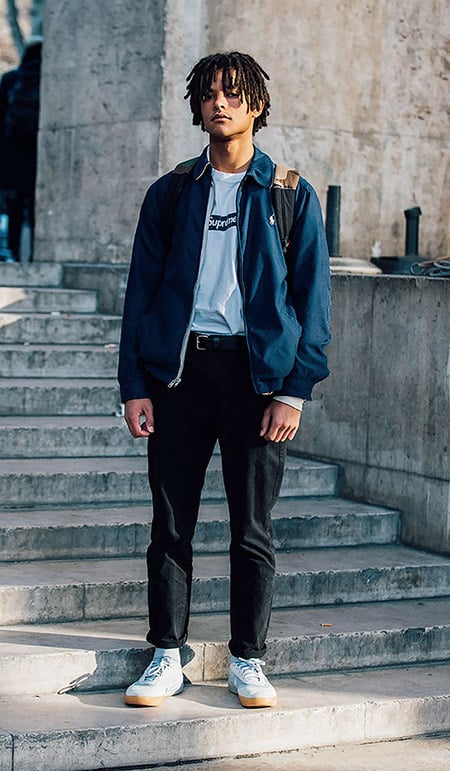 Combination of white t-shirt and black trousers! For those events where jeans will not work, you can opt for the white t-shirt and black trousers. It combines the casual appeal along with the class of formal pants. Also, you can style the remaining outfit to suit with any occasion. From a smart casual event to catching up with friends, this one never really goes wrong.