Today's post is dedicated to guess what? Well jusmpsuits of course! The reason we love them is that you can wear them to any occasion – from formal to casual ones. Below we will list you a couple of them which we found online:
ZARA CHECK JUMPSUIT –  Usually we save the best for the end but this round neck jumpsuit from Zara pretty much stole our heart. It has such good colors implemented on it that they make it look more expensive than it is.
H & M ANKLE- LENGTH JUMPSUIT –  We realize that winter is just around the corner but if you plan to spend holidays somewhere warmer this one might seem like a good idea.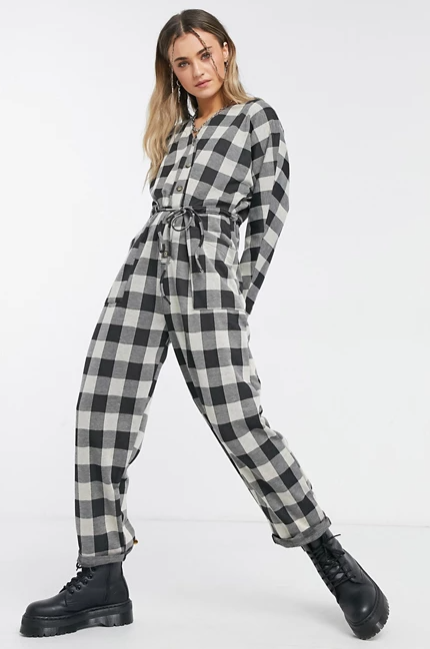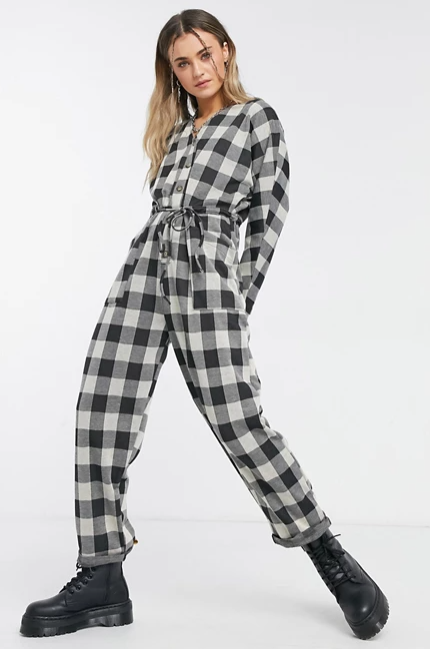 ASOS DESIGN BUTTON FRONT TIE WAIST LONG SLEEVE JUMPSUIT IN MONO CHECK – This jumpsuit is quite different from the previous ones. It literally screams punk rock and could you resist not wearing it with red lipstick?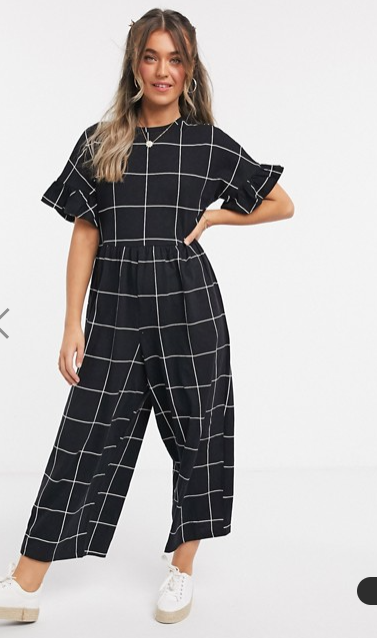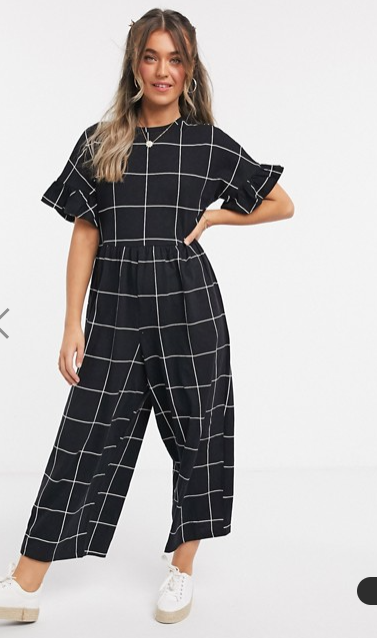 ASOS DESIGN LOUNGE JERSEY FRILL SLEEVE SMOCK JUMPSUIT IN MONO CHECK PRINT –  This one also has summer vibes and it is quite unusually shaped. We can imagine this worn in both casual and so to tell formal / night out occasions.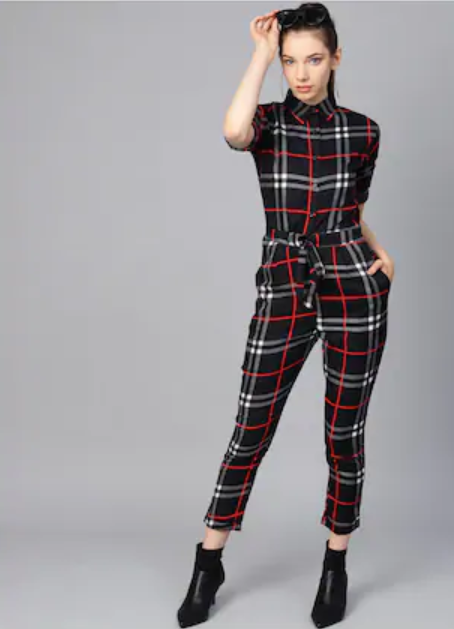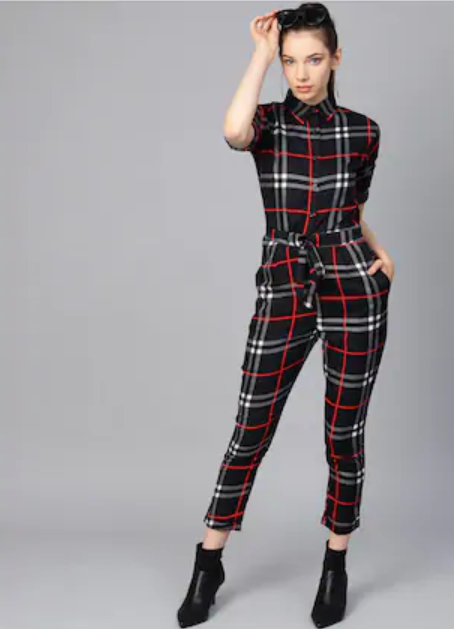 VOX CHECKED JUMPSUIT –  Here is another "wild rock" jumpsuit. The red lines on it are a good way to implement a bit of color into your wardrobe.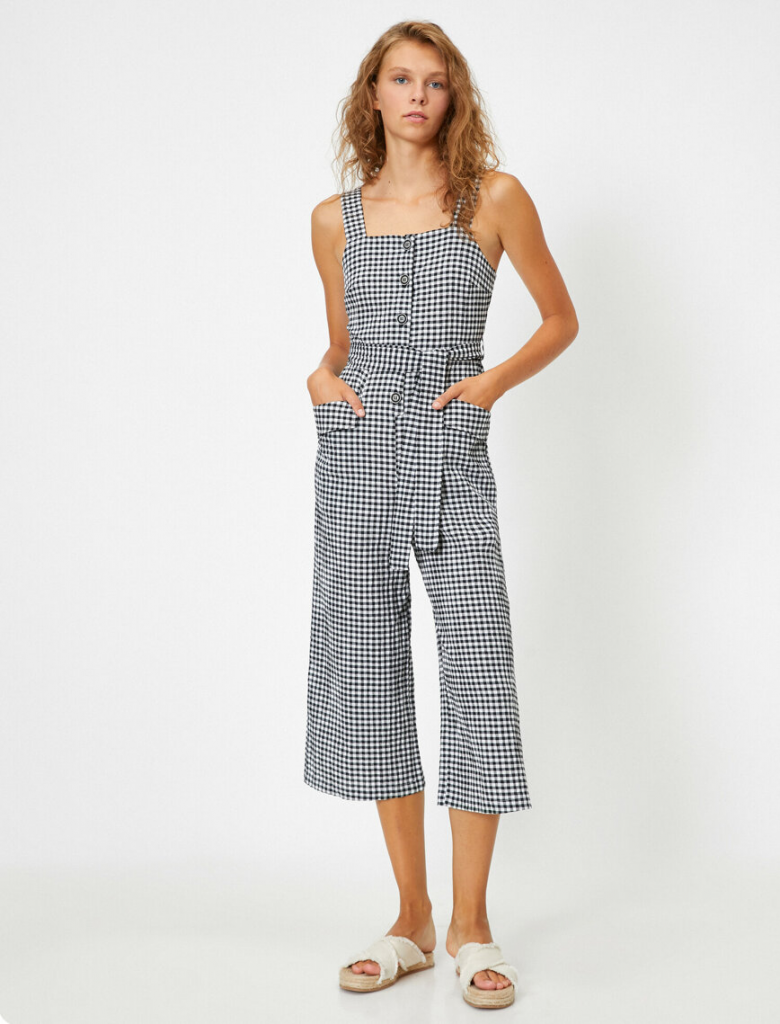 KOTON CHECKED POCKETED BELTED JUMPSUIT –  Just imagine you could teleport to for example Greece right now. All you could use if that was possible is this Koton jumpsuit.
KOTON CHECK JUMPSUIT – Here is another Koton jumpsuit, quite similar to the previous one. This one has a smaller check print but we love it equally.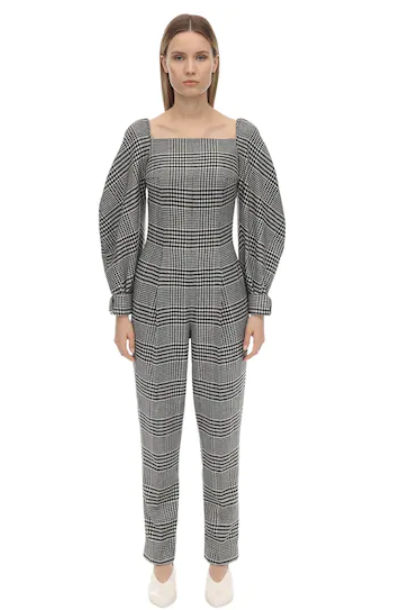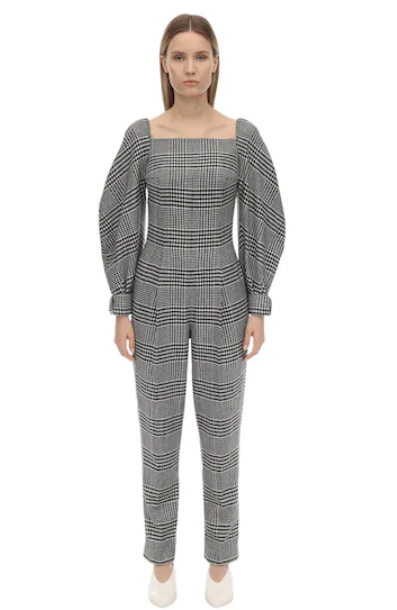 LUISAVIAROMA – EMILIA WICKSTEAD JUMPSUIT – This one is a crown jewel out of all jumpsuits we have shown you so far. It is the most trendy out of all of them. Huge sleeves are the trend of the season and we simply couldn't resist this one.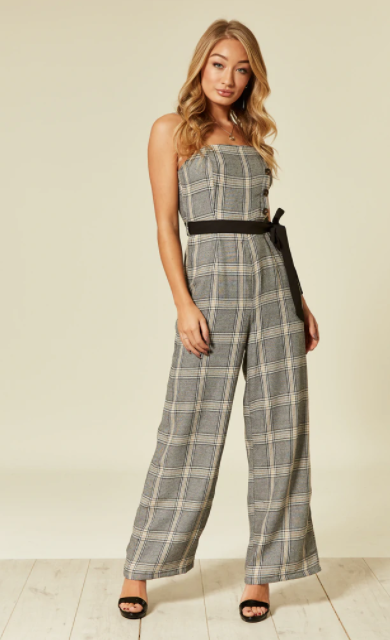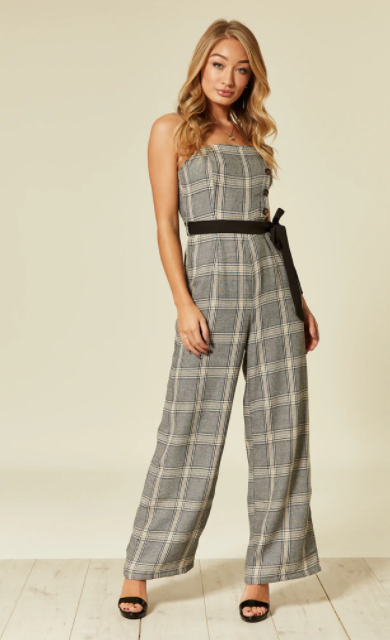 SILK FRED CHECKED JUMPSUIT WITH THE WAIST BELT – This jumpsuit is pretty much perfect. It looks so elegant and we can already see it as a perfect first date outfit. What do you girls think about this one?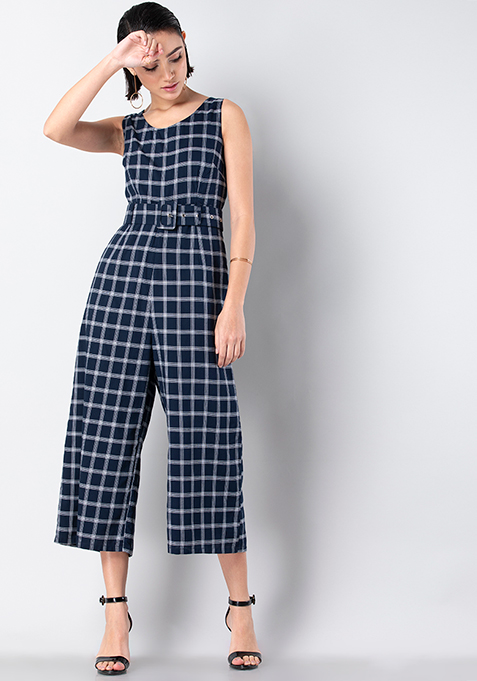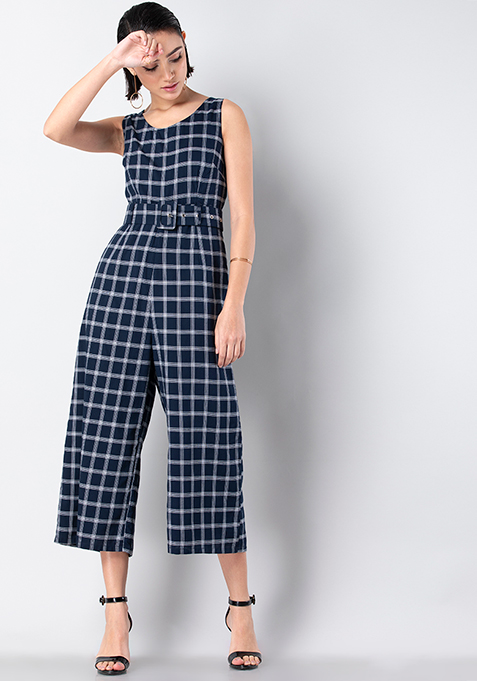 FABALLEY NAVY WHITE CHECKED BELTED JUMPSUIT –  If you like navy then you will simply fall in love with this one.
Did you like our choice of jumpsuits? Feel free to share your opinion.