Imagine taking a trip in a garden that has received some sun, where flowers are in bloom and there is a gentle aroma in the air. Imagine incorporating this magical experience into your regular wardrobe. Your wardrobe can easily be transformed into a world of femininity and beauty by wearing pastel apparel with lovely floral motifs. This manual is your key to mastering the technique of fusing the two if you're ready to give your style the charm of pastels and the attraction of florals. Discover eight charming hints that will make you look effortlessly feminine and indisputably lovely when you wear pastel apparel with gorgeous floral motifs.
1. Embrace the Power of Contrast
The art of contrast is what gives pastels and flower prints their special enchantment. Whether it's a light mint, blush pink, or baby blue pastel as the foundation of your ensemble, let the floral print steal the show. The soft pastel colors and the vivid blooms provide a striking contrast that is visually pleasing.
Choose a pastel blouse or skirt with a striking floral print or the opposite. The subtle elegance of pastel colors is maintained while the contrast highlights the print's minute intricacies.
Lady Nancy Pastel Floral Blouse
2. Select Subtle Floral Patterns
Floral prints come in a variety of shapes and sizes, giving you more options for your outfits. Choose smaller floral motifs that provide a hint of romance without overpowering your attire for a more understated and delicate appearance. Conversely, big, bright floral prints make a statement while radiating confidence and vitality.
Advice Keep the event and your own particular style in mind. Dainty flower patterns may be appropriate for a garden party, while a bold print can be ideal for making a statement at a social function.
Amelia Blouse in Pastel Floral
3. Create Harmonious Color Palettes
A coherent and elegant style can be achieved by balancing the hues of your pastel apparel and flower designs. Make a seamless transition between the two aspects by choosing floral prints that combine colors seen in your pastel outfit.
Tip Choose a floral print that features lavender hues along with complementing colors like delicate pink and soft green if your pastel attire is in a subtle shade like lavender. By doing this, a satisfying visual relationship is made between the flowery pattern and the pastel base.
Adrienne Lavender Floral Dress
4. Layer with Neutrals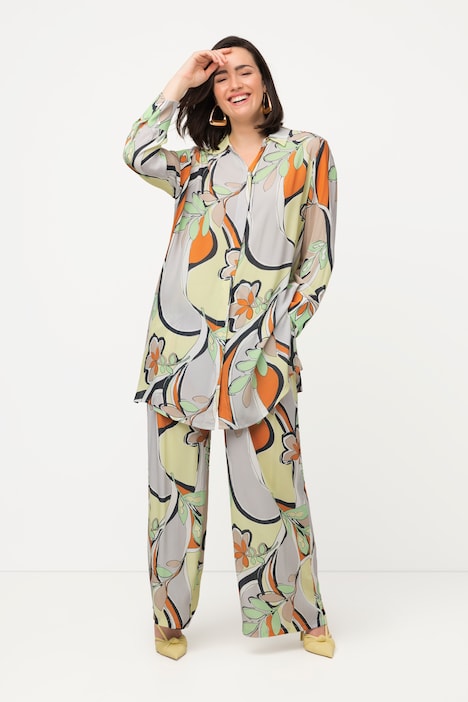 Consider layering with neutral pieces when wearing flower prints with pastel clothing to balance the visual impact. The pastels and florals can stand out against a chic backdrop like a white or beige jacket, cardigan, or duster coat.
Use a neutral cardigan with flower embroidery or delicate lace trim to layer over a pastel dress. This mixture gives your outfit depth while still retaining a classy and professional appearance.
Longline Pastel Floral Collared Blouse
5. Mix Patterns for Depth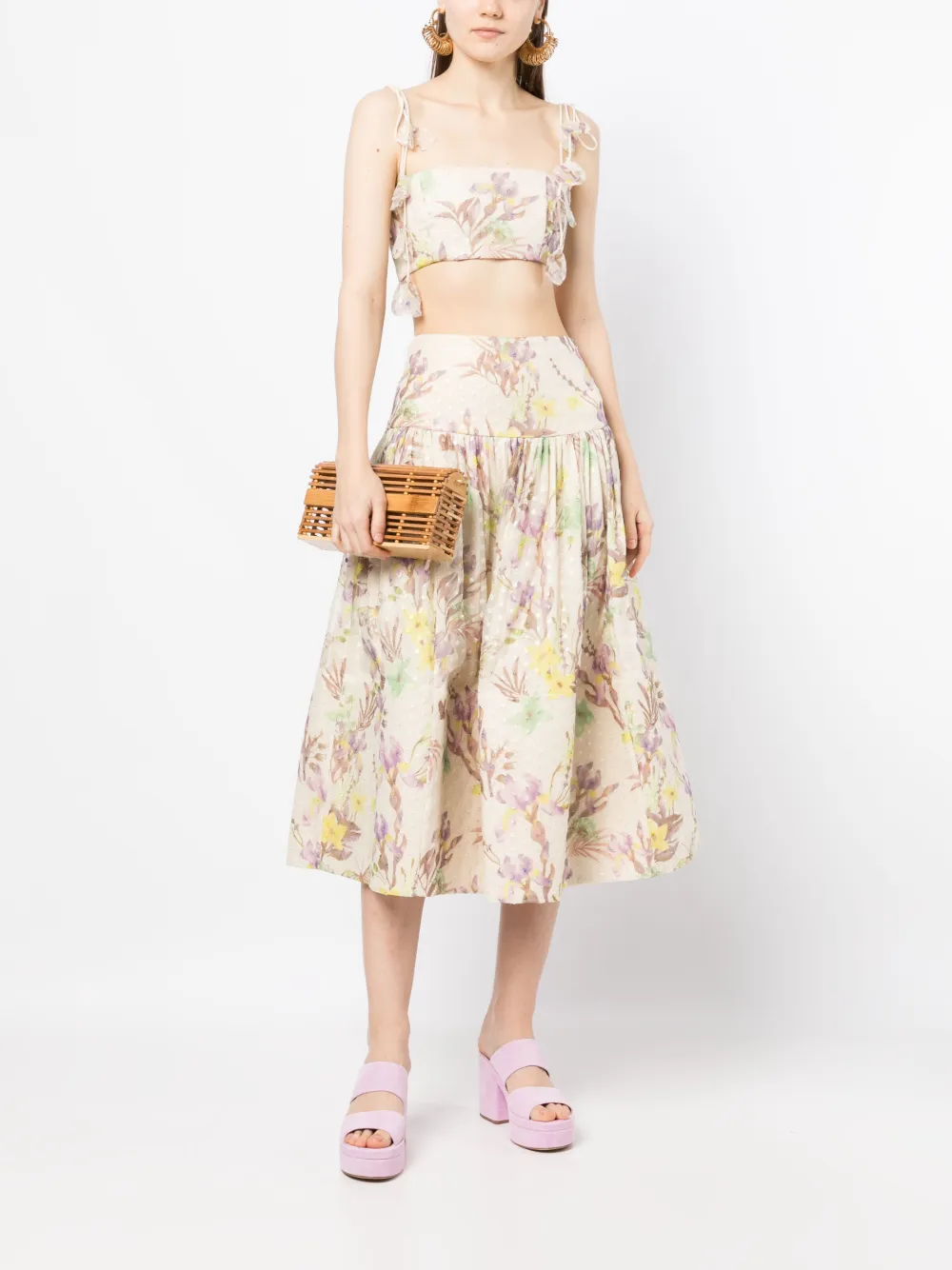 Consider combining different flower motifs in your outfit if you're feeling really daring with fashion. This gives your appearance depth and intricacy while enhancing its aesthetic quality. Just keep in mind that the varied floral motifs and the pastel apparel should all have the same color scheme.
Advice Choose a floral skirt with a bold print and pair it with a soft shirt. Choose a shirt with a color from the pattern of the skirt to tie the look together, creating a distinctive and eye-catching ensemble.
6. Choose Cute Accessories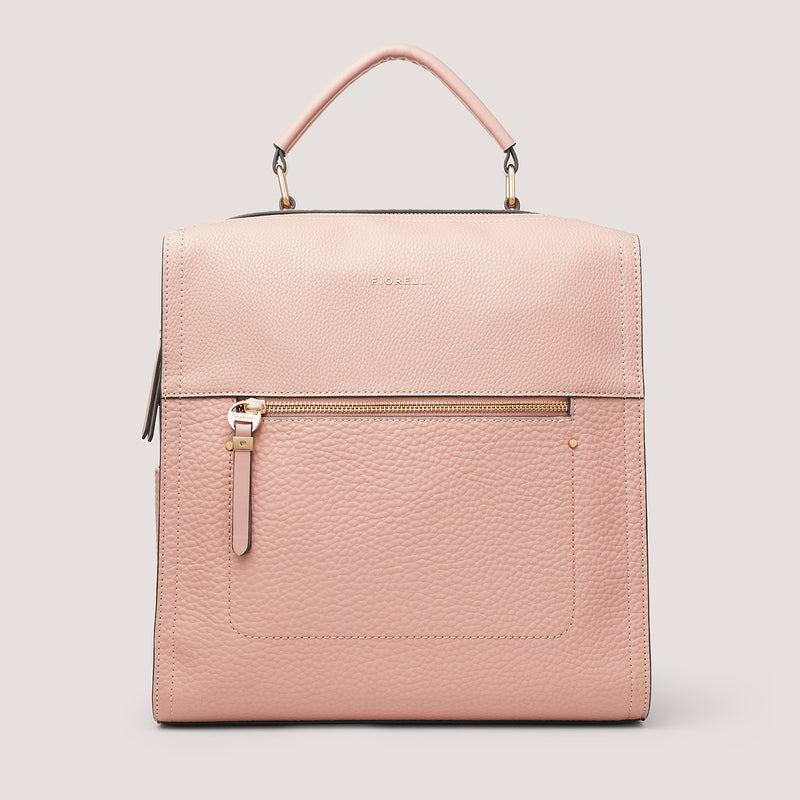 Your pastel and floral outfit can be improved with accessories. Choose accessories that go well with the hues and design of your attire. A pastel handbag, floral hair clips, or delicate jewelry might serve as the ideal finishing touches.
Advice Pick out accessories that match the accent hues of your flower motif. For instance, choose a pastel yellow handbag or earrings to complete the ensemble if your flower pattern contains touches of the color.
Here are sample accessories to give you a better idea of what to pair with your pastel floral clothing:
Delicate Jewelry: Opt for dainty necklaces, stud earrings, and thin bracelets in silver or gold to add a subtle touch of elegance.
Floral hair accessories: Adorn yourself in floral headbands, hair ties, or pins that coordinate with the soft hues of your clothing.
Layered Bracelets: To create a beautiful and playful aesthetic, stack a few tiny bracelets or bangles on your wrist.
Color-Complementary Handbag: Choose a handbag in a color that complements one of the shades in your floral clothing, creating a cohesive ensemble.
Sun Hats: For an elegant touch and additional sun protection, add a sun hat with a pastel ribbon.
Ankle Bracelets: To highlight your shoes, accessorize your ensemble with a dainty ankle bracelet or anklet.
Cat-Eye Sunglasses: To match the mood of your dress, choose adorable cat-eye sunglasses in a pastel color.
Ballet Flats: For a sweet and cozy option, slip on ballet flats in a hue that complements the flower pattern.
Statement Rings: Opt for a delicate statement ring that matches the soft hues of your attire.
Light Scarves: To give an extra touch of charm, tie a thin, pastel-colored scarf around your neck or handbag.
Pearl Accents: Incorporate pearl accessories like earrings, bracelets, or hairpins for a touch of classic femininity.
Charm Bracelets: To further the flower motif, use a charm bracelet with adorable, nature-inspired charms.
7. Consider Floral Embellishments
Consider wearing apparel with subdued flower accents if you're wary of a bold floral print. The same alluring effect can be achieved while preserving a more subtle appearance with delicately stitched flowers, flowery appliqués, or floral lace.
Pick pastel garments with delicate floral embroidery or appliqués. These subtle accents provide a dash of florals to your clothing without becoming overpowering.
Pastel Floral Embroidery Dress
8. Add Depth
Adding depth and visual appeal, textured textiles can make your pastel and flowery ensemble look more stylish. Choose apparel with florals that compliment textural patterns, such as lace, brocade, or jacquard.
Tip Wear a shirt with a matching flower print with a pastel skirt made of tactile fabric, like lace. The contrast of textures improves your outfit's overall appearance.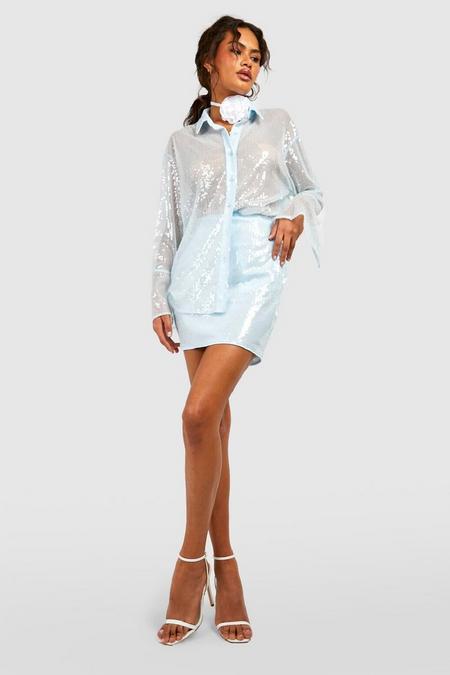 It's an art to dress in pastels with gorgeous flower prints so you may express your femininity and sense of style in a graceful way. You can easily put together outfits that reflect both the attraction of fashion and the beauty of nature by embracing contrast, picking the perfect floral patterns, harmonizing color palettes, and experimenting with layers and accessories. These suggestions can help you choose outfits that are charmingly magical, unmistakably feminine, and totally lovely, whether you're going to a garden party, a social gathering, or are just out and about.