The interesting and constantly changing world of street fashion is influenced by a wide range of countries, subcultures, and lifestyles. Asian street fashion is one of the most popular that has captivated the world`s attention with its distinctive fusion of traditional and modern designs in recent years, taking the world by storm. Asian street fashion has inspired a variety of runway designs, from the neon-lit streets of Tokyo to the bustling lanes of Seoul and beyond, prompting people to adopt daring and fresh looks. You too, can incorporate Asian street fashion in your everyday wear by selecting key pieces to make up your daily outfit.
Oversized Silhouettes
Asian street fashion is known for its oversized silhouettes. This trend is all about wearing free-flowing, flowy apparel that not only looks fashionable but also feels comfy. For a stylish and carefree appearance, use an oversized blazer, a baggy sweater, or wide-leg slacks.
You can style this by pairing it with cargo pants or wide-leg pants. The lack of body shape makes it easy to look carefree and cool.
Sandro
Monochrome Outfits
Monotone attire is another well-liked street fashion trend in Asia. Wearing items of clothing that are the same color or close hues of the same color will help you achieve a coordinated and fashionable look. For a refined and classic style, experiment with various tones of neutral colors like beige, gray, or black.
Parkside Overall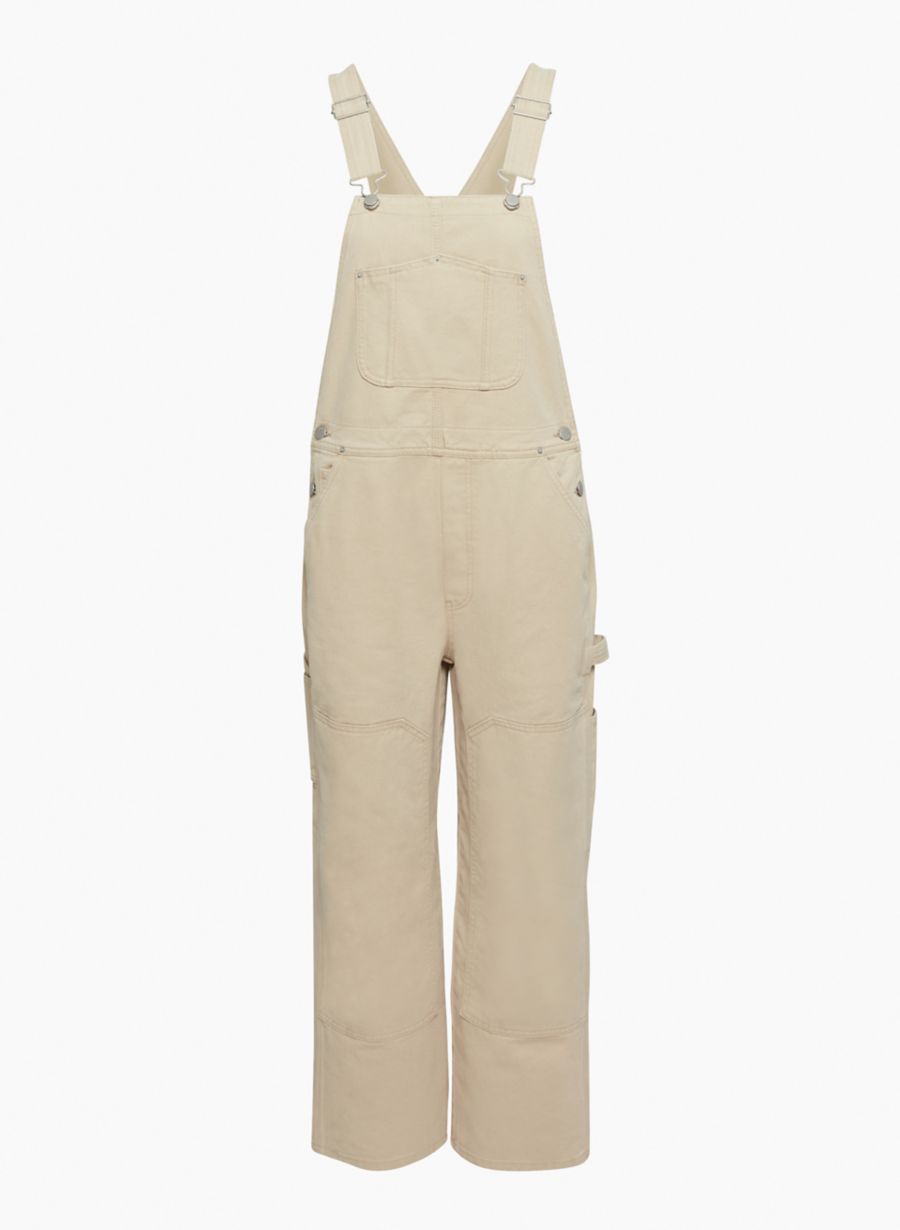 Bold Patterns
Asian streetwear is renowned for its vibrant and fun patterns. To liven up your wardrobe, try incorporating prints like florals, polka dots, or stripes into your casual attire. Just make sure to balance out the strong designs with plain items to prevent your ensemble from looking overwhelmingly busy.
BLUE RENAISSANCE PRINT STRUCTURED CORSET TOP
Layering
Another essential component of Asian street fashion is layering. To achieve a distinctive and eye-catching appearance, wear layers of clothing. For a chic and warm style, layer a turtleneck under a dress, a cardigan over a blouse, or a vest over a sweater. A sweater vest is trendy nowadays because it isn`t too suffocating or hot to wear.
minaga – Houndstooth Sweater Vest / Long-Sleeve Plain Shirt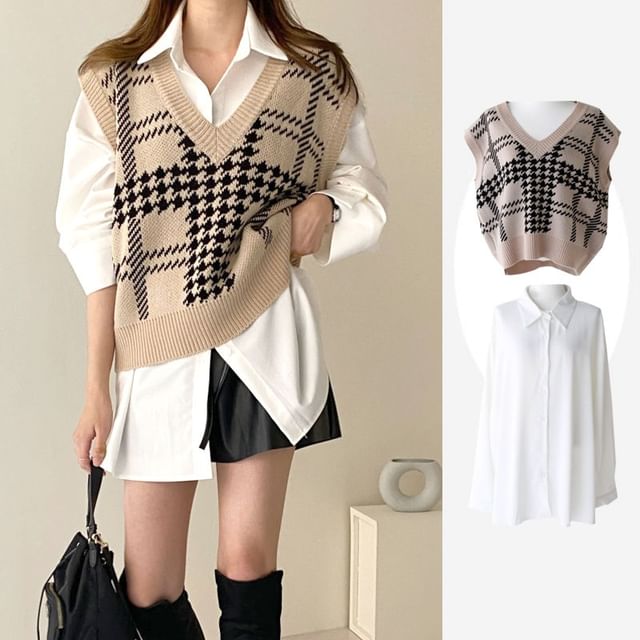 Accessorize with a Theme
Your Asian street fashion ensemble can benefit from some individuality and flair added with accessories. To add some texture and interest to your outfit, choose statement accessories like big earrings or a thick necklace as well as a striking scarf or cap. To make it easier, you can also accessorize by getting a set to ensure cohesiveness.
Utilize Pleated Skirts to Elongate Your Form
A longer form tends to make the body look slimmer and proportionate, especially when it comes to dressing up. A pleated skirt is one of the most popular bottoms because it gives texture and volume instead of a bland design.
You can wear it with an oversized sweater or polo shirt for a casual but cute look. For a more well-dressed outfit, you can opt for a polo shirt with a sweater vest, or a thick and chick glittery top.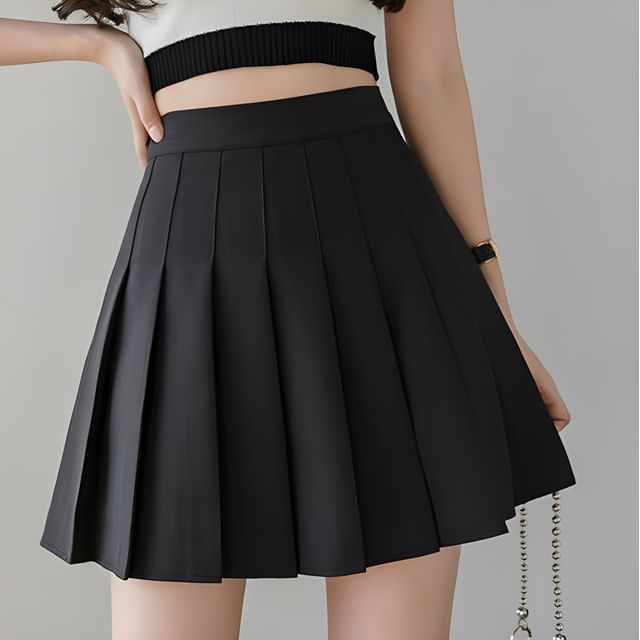 Bolgivy – High-Waist Mini Pleated Skirt
Colorful Trench Coats
Wearing a colored trench coat can bring a bold yet luxurious addition to everyday wear. They give a pop of color and at the same time can complement your outfit. Wearing a basic tee and pants with a bold color trench coat is an easy way to look stylish walking in the streets.
Instead of wearing the usual brown, black or navy blue coats, colored coats will give you a more distinct look. They also look less formal and give you a more charming and friendly vibe.
AVEC LES FILLES
Last but not least, Asian street fashion offers a variety of looks and trends that are ideal for daily wear. Everyone may wear this fashion trend, whether they prefer large silhouettes, monochromatic looks, daring patterns, layering, or accessorizing. You can develop a cutting-edge and distinctive look that is entirely your own by experimenting with several styles and fusing them in novel ways. So why not experiment with some Asian street style trends and see how you can work them into your regular wardrobe?