Ah, summer – the season of freedom, sunshine, and endless possibilities. Embracing the bohemian look this summer is the ideal decision for you if you enjoy using fashion to show your distinctive individuality. Boho, which is short for bohemian, is a style that first appeared in the 1960s and has since made a chic resurgence. The boho look is the perfect way to add a dash of artistic flair to your regular summertime clothing because it conveys a carefree, eclectic, and whimsical mood.
We will walk you through the boho fashion world in this article and provide you with advice on how to easily incorporate boho aspects into your summer wardrobe. We've got you covered for everything from clothing to accessories. So, as you enjoy a pleasant voyage into the boho-chic realm of summer fashion, let your inner bohemian soul shine!
Embrace the Flowy Dresses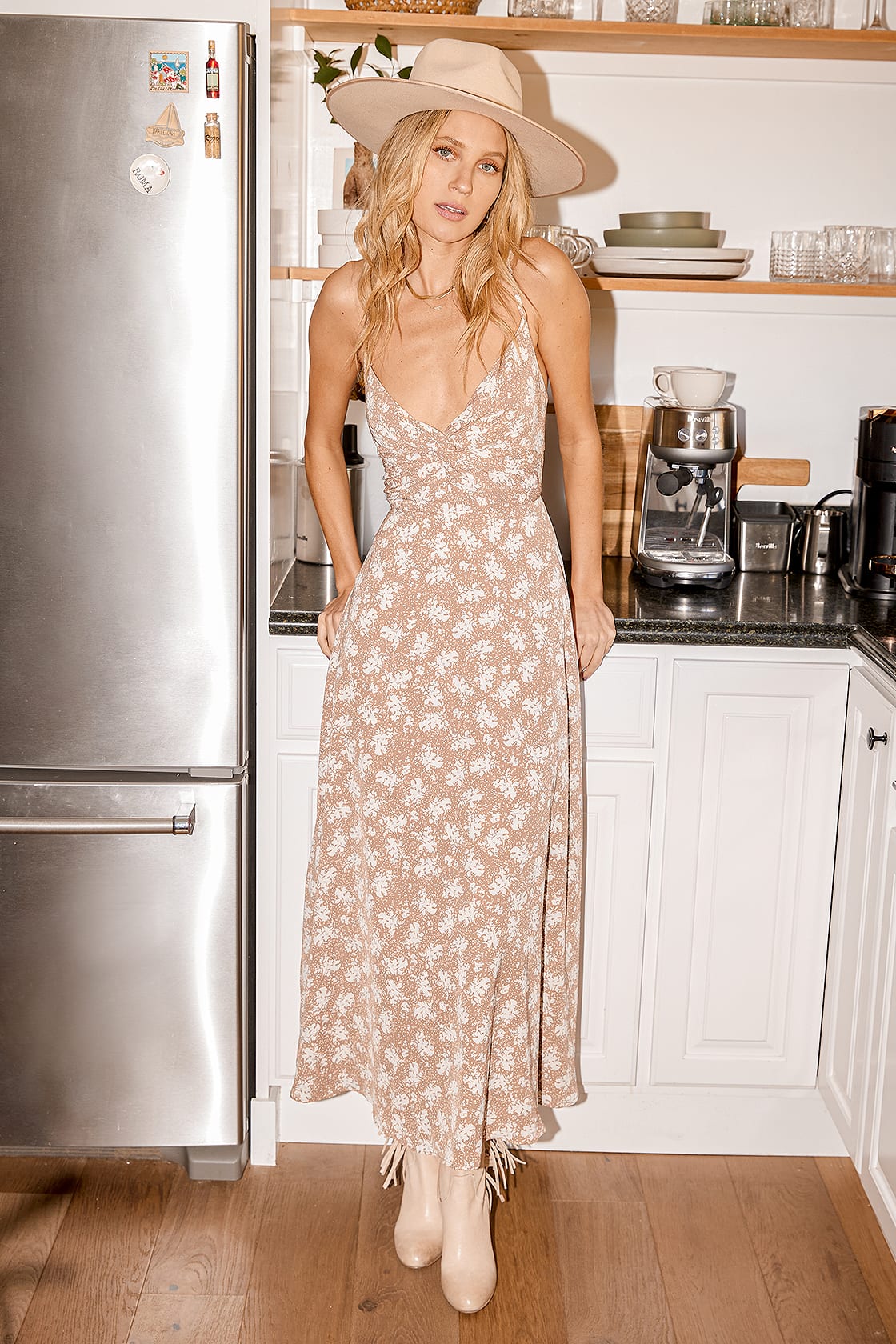 For boho style, flowy skirts are a necessity for your summer wardrobe. Look for dresses composed of chiffon, cotton, or other light fabrics. Choose earthy hues like rust, mustard yellow, olive green, or earthy blue tones. Maxi dresses with flower or paisley patterns are a terrific way to give your ensemble a boho feel.
Picturesque Moments Brown Floral Print Strappy Maxi Dress
The bohemian style is achieved via layering. Lightweight layers are your best buddy in the heat. Think of accessorizing your ensemble with a kimono, a crochet vest, or an open-front cardigan. These layers not only offer depth but also give off the classic boho vibe. Wear a light scarf or a fringed shawl with your flowing dress for a more casual appearance.
Since it`s summer, don`t layer excessively or you`ll feel like you`re in a sauna. Keep it simple with a scarf, shawl, or sheer kimono.
Embrace the Boho Rompers and Jumpsuits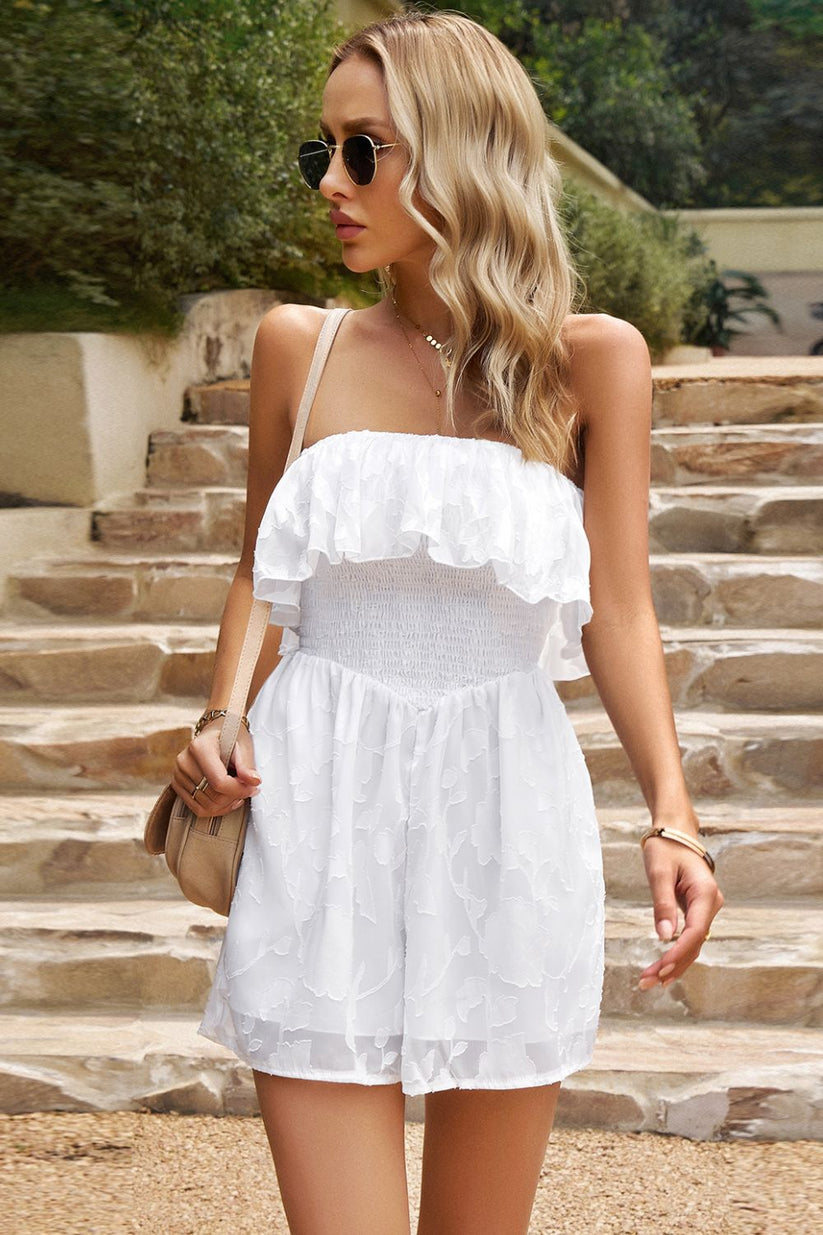 Do not worry if dresses are not your thing. Jumpsuits and boho rompers are also gorgeous choices. A loose, relaxed fit or wide-leg pants are trends to look for. Rompers with elaborate lace or embroidery can instantly upgrade your bohemian-inspired ensemble.
Boho Floral Strapless Layered Smocked Romper
Express Yourself with Boho Prints
In bohemian fashion, prints are important. Take advantage of prints like florals, geometric patterns, and tribal motifs to give your summer clothing a touch of boho appeal. Choose one standout piece with a bold print and make the rest of your outfit more muted to balance the effect. You may also mix and match different prints.
Boho Floral Print Round Neck Smocked Top Layered Dress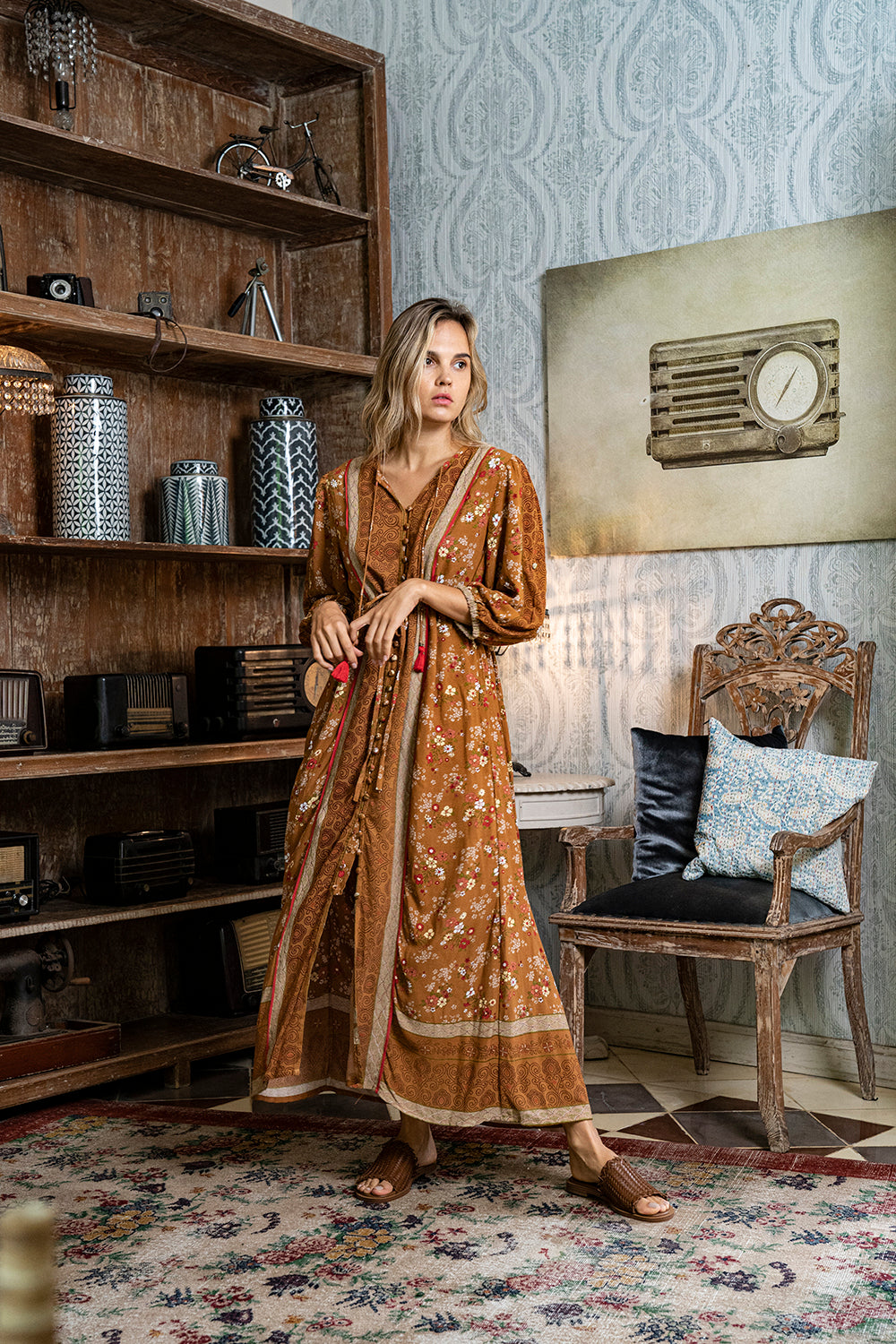 Getting in touch with nature is central to boho style. To capture the bohemian atmosphere, choose earthy hues like terracotta, sienna, and sandy beige. For a dramatic summer appearance, pair these earthy tones with splashes of lively hues like coral or turquoise.
ROSEANNE BOHO DRESS – TERRACOTTA
Accessorize to Your Heart's Content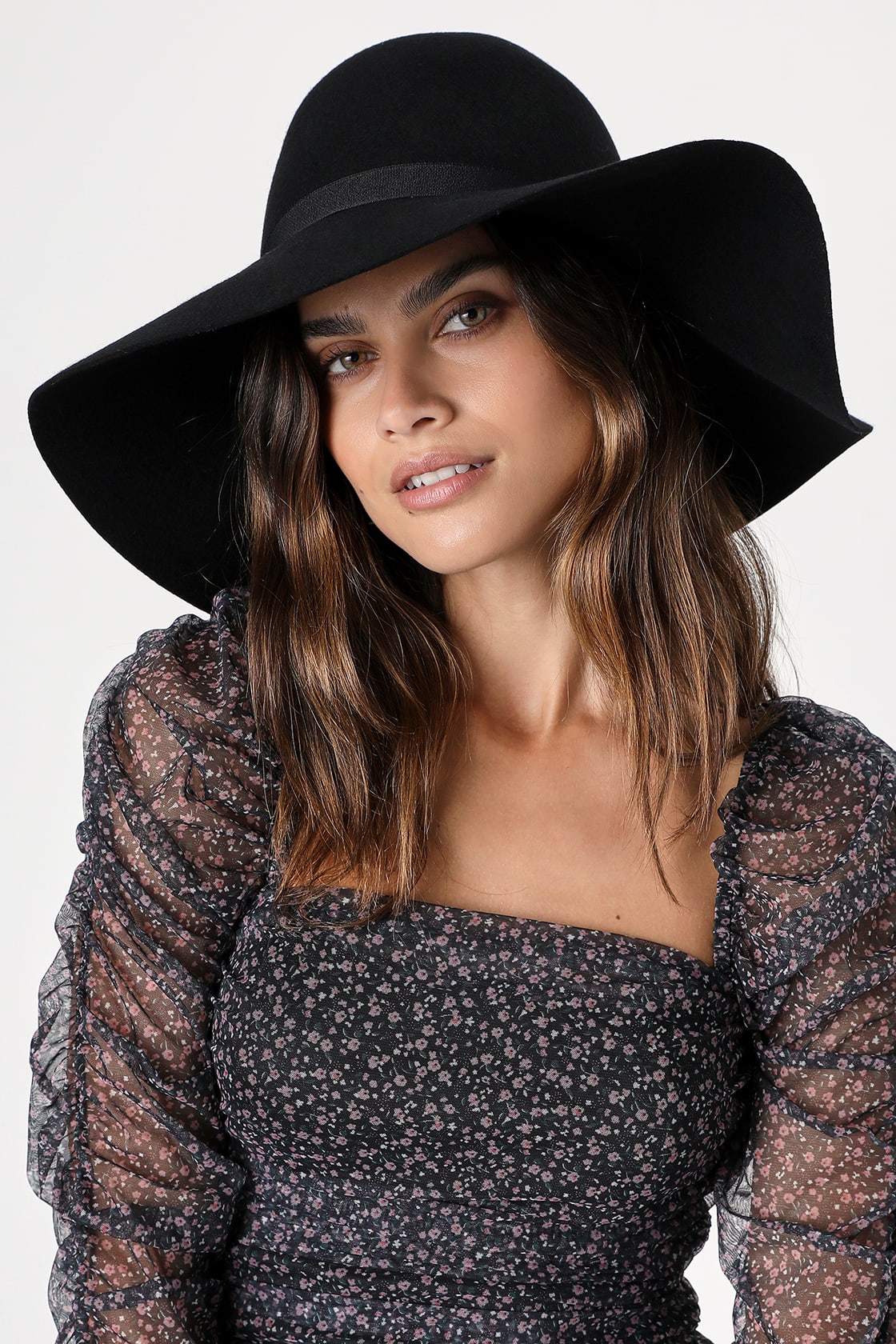 Accessories are a significant component of bohemian fashion. Here are a few boho accessories to take into account
Wide-brimmed floppy hats – Ideal for keeping the sun off your face while adding a touch of bohemian style.
Embrace the classic look with big sunglasses that go well with your bohemian attire.
Layered necklaces – Create a bohemian-inspired necklace stack by mixing and matching several necklaces with variable lengths, pendants, and charms.
Statement earrings – Opt for dangly earrings with feathers, beads, or tassels to add a playful boho twist to your look.
Stackable bracelets and bangles – Embrace the boho mantra of "more is more" by stacking bracelets and bangles on your wrists for a bohemian arm party.
Embroidered or beaded handbags – A boho-inspired handbag can instantly elevate your outfit and complete your bohemian look.
Consider using natural textiles more often in your summer attire because the boho style is all about comfort and embracing nature. Clothing made of cotton, linen, hemp, or bamboo should be worn because these materials are not only breathable but also offer a relaxed, organic feel that goes nicely with the bohemian look.
Say Yes to Fringe and Tassels
Tassels and fringe are classic boho accents that give your ensemble movement and style. These fun accents, like a fringed jacket, tasseled sandals, or a fringe-trimmed handbag, can elevate your summer outfit.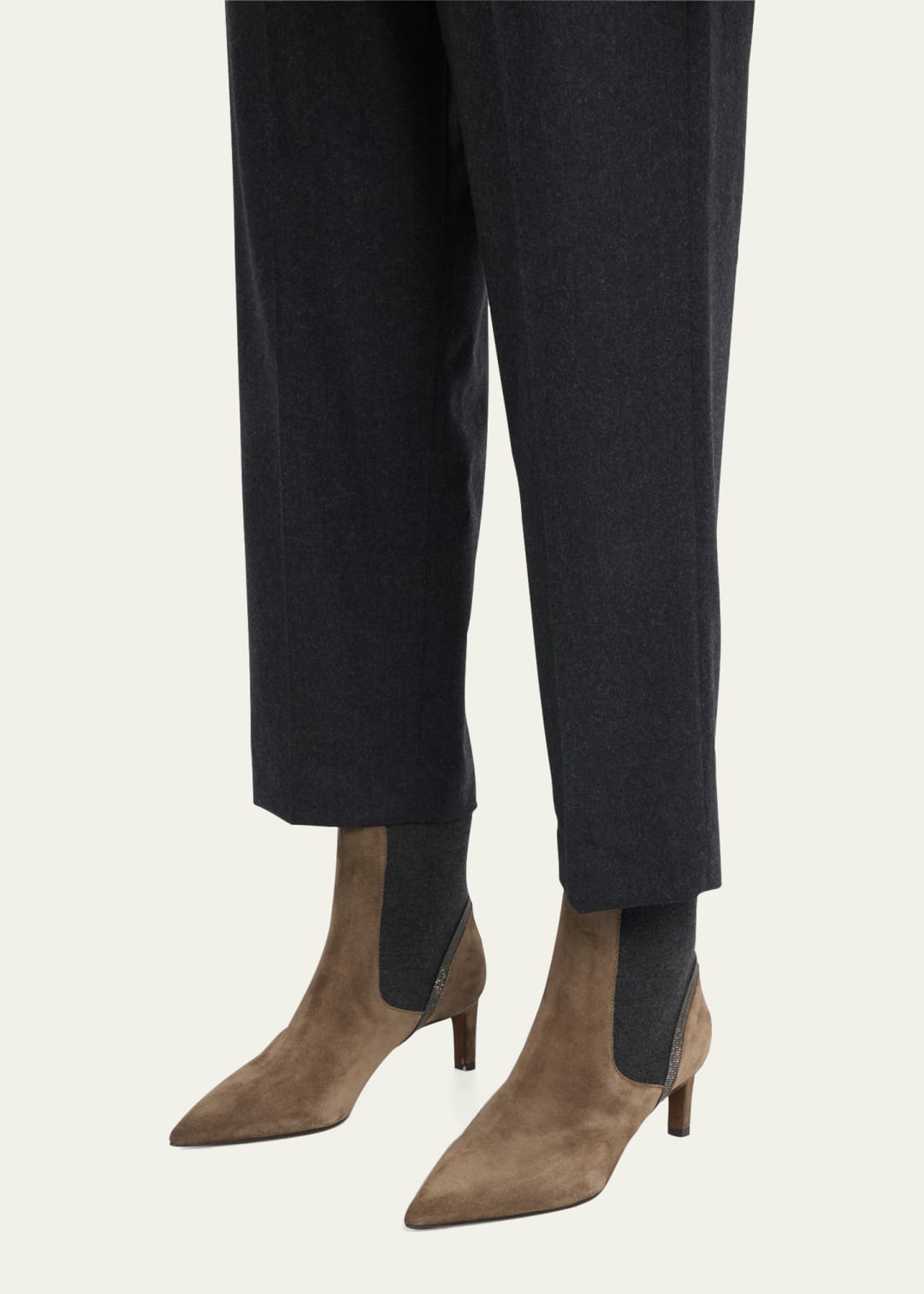 There are several bohemian-inspired footwear alternatives to consider
To get the boho vibe, use comfy leather shoes with braided straps or elaborate styles.
Espadrilles are a great option for bohemian design because they are timeless summer shoes. Look for espadrilles with colorful or funky-patterned canvas uppers and woven jute soles.
Ankle boots with a bohemian flair, such as fringe or embroidery, are a chic option for cooler summer days or evenings.
Suede Kitten-Heel Chelsea Ankle Boots
Don't Forget the Hair Accessories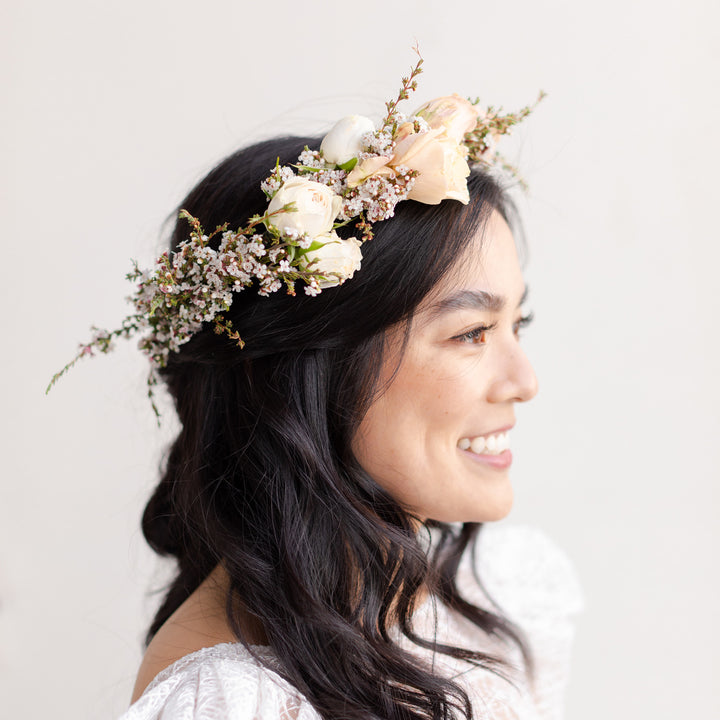 Add some gorgeous hair accessories to complete your bohemian look
Wide, patterned headbands are a simple way to give your haircut a bohemian feel.
Flowery crowns – Wear a flowery crown with real or fake flowers for an airy and romantic boho vibe.
Turban-style headwraps – These headwraps are ideal for managing wild summer hair and offer a touch of nostalgic boho charm to any ensemble.
Now that you have everything you need, you can embrace your bohemian side and wear boho clothing pieces as part of your regular summer look. You have a limitless selection of possibilities to create distinctive and invigorating ensembles, including flowy skirts, layered pieces, earthy tones, and a variety of bohemian accessories. Don't be scared to experiment and mix and match to discover the ideal combination that best shows your uniqueness. The beauty of boho fashion resides in its originality.
Keep in mind that boho style is all about appreciating the joy of individual expression, connecting with nature, and embracing your free spirit. So this summer, embrace your inner bohemian and let your appearance speak for your intrepid and carefree spirit. Cheers to bohemian fashion!