Who said that you cannot look stylish while wearing basic clothes? You can achieve just that by adding a piece of jewelry, a pop of color, or even layers and patterns. In this post, you will find out how to turn basic clothes into a stylish look. It is so easy and simple that you will use these tips on a daily basis.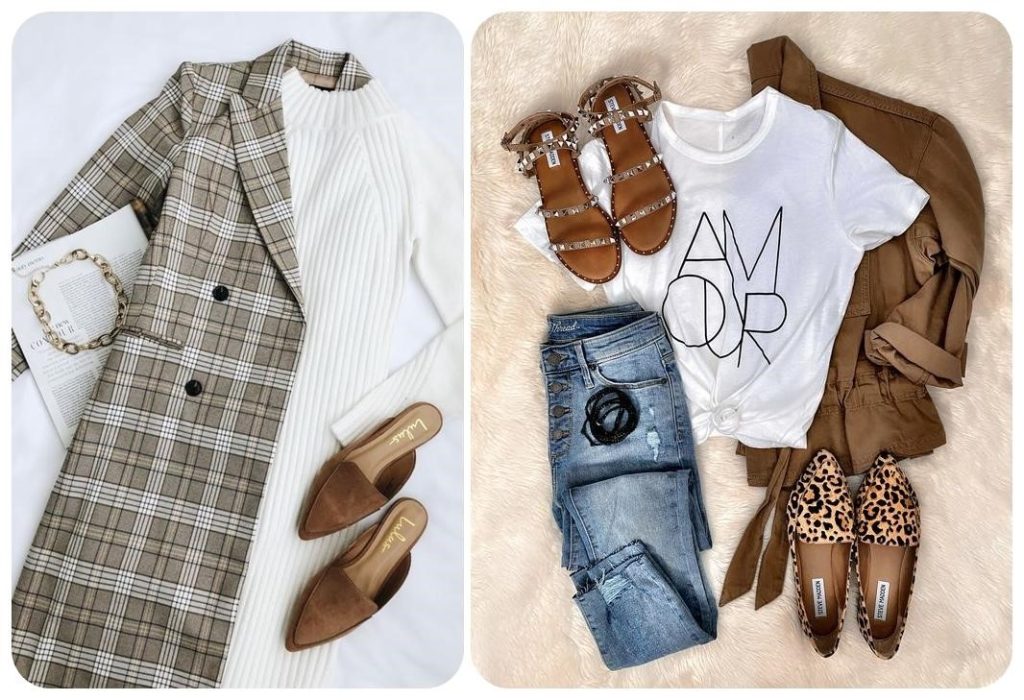 A plain white T-shirt is a piece of clothing that every girl has in her closet, but we often avoid wearing it because we think it makes the entire outfit monotone and boring. Since the white T-shirt is a versatile fashion piece, you can combine it in a million different ways. Why not choose some cool statement necklace that will elevate your outfit? The same thing goes for the white dress.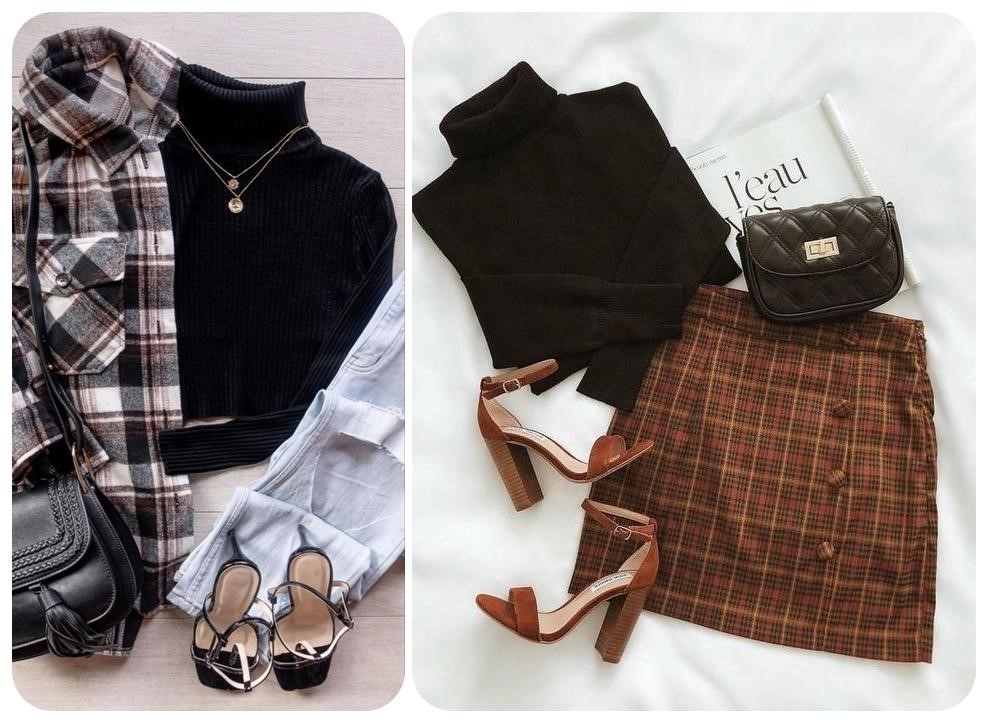 Another classic among all fashion pieces is a plain black shirt. It belongs in every wardrobe and can be combined in various ways. Combining it with colorful pants or a plaid skirt will complete the entire outfit. No matter what materials and colors you choose, a black shirt will look good in any combination. Maybe you want to wear a black band T-shirt, add a plaid blouse and you are ready to go.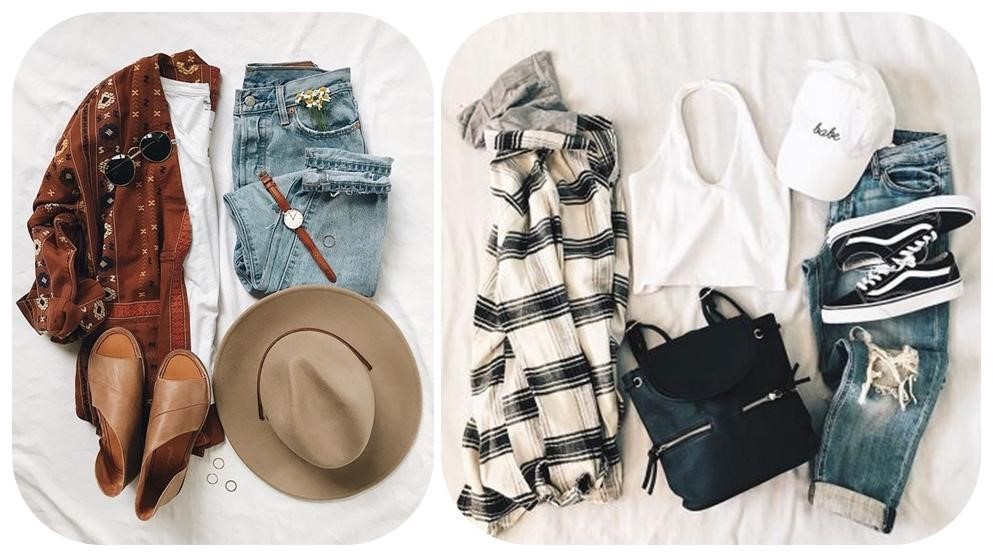 Another great tip for wearing basic clothes is adding layers. Layered clothing is not just for Autumn or Winter. You can still wear layers in the warm season as well, just make sure that they are airy and lightweight. This will also be perfect for those breezy summer nights where a light denim jacket or a cardigan will come in handy. You can also be playful and wear a hat with your plain outfit or a colorful bag.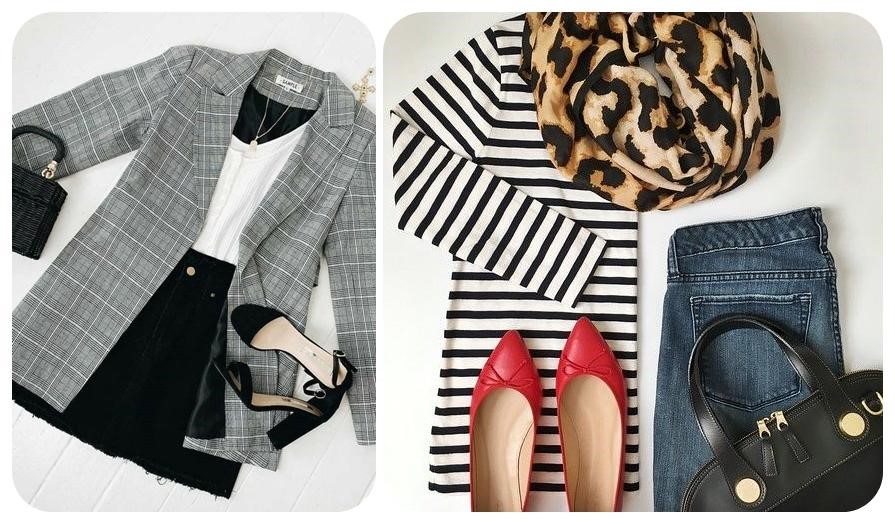 Patterns and prints will definitely change your plain outfit game. Not only will they make your outfit complete, but they will also make it more interesting. Even if your entire outfit is basic, just adding shoes with some pattern will change everything. Animal print, stripes, dots, the list goes on and on. There are many patterns to choose from, the question is which one do you pick?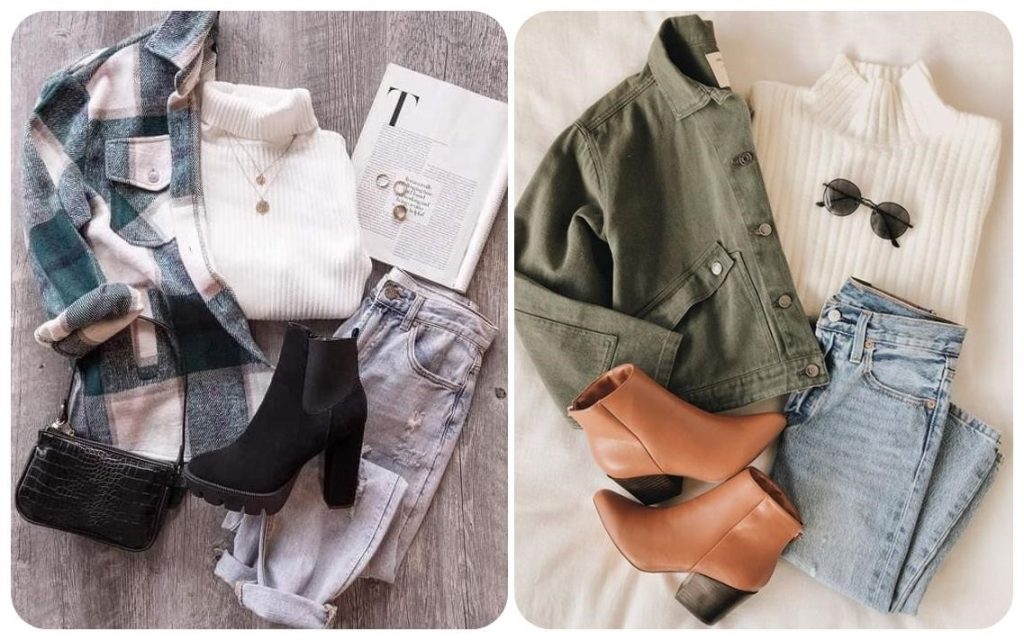 Do you like to spice up your outfit with patterns & prints, a pop of color, wearing layers, and statement jewelry, or do you prefer wearing basic clothes on your own? Let us know in the comments how you like to wear plain clothing pieces!
Image source: Pinterest