You will hear people talking about their best color and how they look at certain colors. What they don't know is that not all colors suit their skin tone. How to determine which color is best for you, depends on your skin tone. Note that if you love a certain color, let's say blue, that does not mean you stop wearing it. Use it as an accent instead of putting on from head to toe. Today, we will show you how to match your red and white colors if you have a bright skin tone. Red is associated with love while white is for peace. Let us see how you can pair them.
Red T-Shirt with Mini Shorts
The outfit pulls out a youthful and refreshing look. It is a simple fashion that only requires your red T-shirt with blue mini shorts. For the footwear, you can add a slight elegancy by wearing black flats.
Pull out your sexy look by putting on a red Tee and leggings. The leggings could be grey, black, or blue. Compliment the look with matching shoes and you good for a weekend out.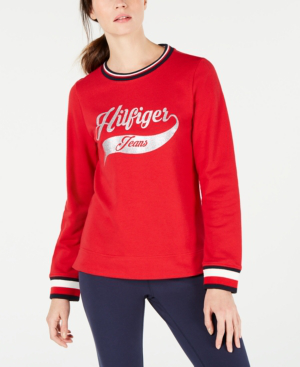 White T-Shirt with A Knit Blazer
This outfit brings out a polished casual look. Most people think that blazers are meant for dresses. But it also goes well with a white tee and leopard print pumps.
Jeans and A White T-Shirt
This an all-time go-to casual look for spring. You can put it on if you are out for a weekend of going for an errand and want to look decent. Any regular jeans will do.
You can wear a red print T-shirt with high-rise straight-leg cropped jeans. Complete the look with a pair of brown pointed heels.
Color white and red are incredible colors that match almost all skin tones. Moreover, a combination of both colors is great and makes a design to pop up. You can pair both colors almost with everything and bring out a flattering look. The colors are attractive and never go wrong with a bright skin tone.