Sheepskin or shearling coats are ageless. It is no surprise that they are back in fashion this year as well. You cannot imagine winter without a sheepskin coat. They are stylish, elegant and practical as well.
If you are a little confused about the difference between sheepskin coat and shearling coats, then let me tell you it is basically the same and the names are used interchangeably. The only difference is that sheepskin coat as the name suggests it made with sheepskin and shearling coats are made with lambskin. These coats also have an underlayer of wool, so they are extremely comfortable to wear and keep you optimally warm. The sheepskin coats are more useful, practical and durable by nature. These coats are water resistant and provide excellent protection in freezing cold. It will prevent you from light rain and snow. The process of making a sheepskin coat is labor intensive, which makes it rather expensive. But it will also be one of your priced possession that will last you a lifetime.
As we mentioned earlier sheepskin coats are timeless and are always in fashion, even it your coat is a decade old. These coats never get outdated, mostly for the look and their style. This season from runways to streetstyle, all the top models are wearing them. These coats are making rounds at the fashion weeks. The models are flaunting them with different looks and pairing them with various outfits. There are no strict rules about wearing them. Whatever your age, body type or complexion, sheepskin coat is going to bring the best out of you. It is the statement piece that will 100% make you the style icon you want to be. Here are some of the fashionable sheepskin coats for your inspiration.
Black sheepskin coat paired with a black turtleneck is an ideal way to get the extra chic and elegant look. You can complete your look with an ankle boot. So trendy and stylish for the season.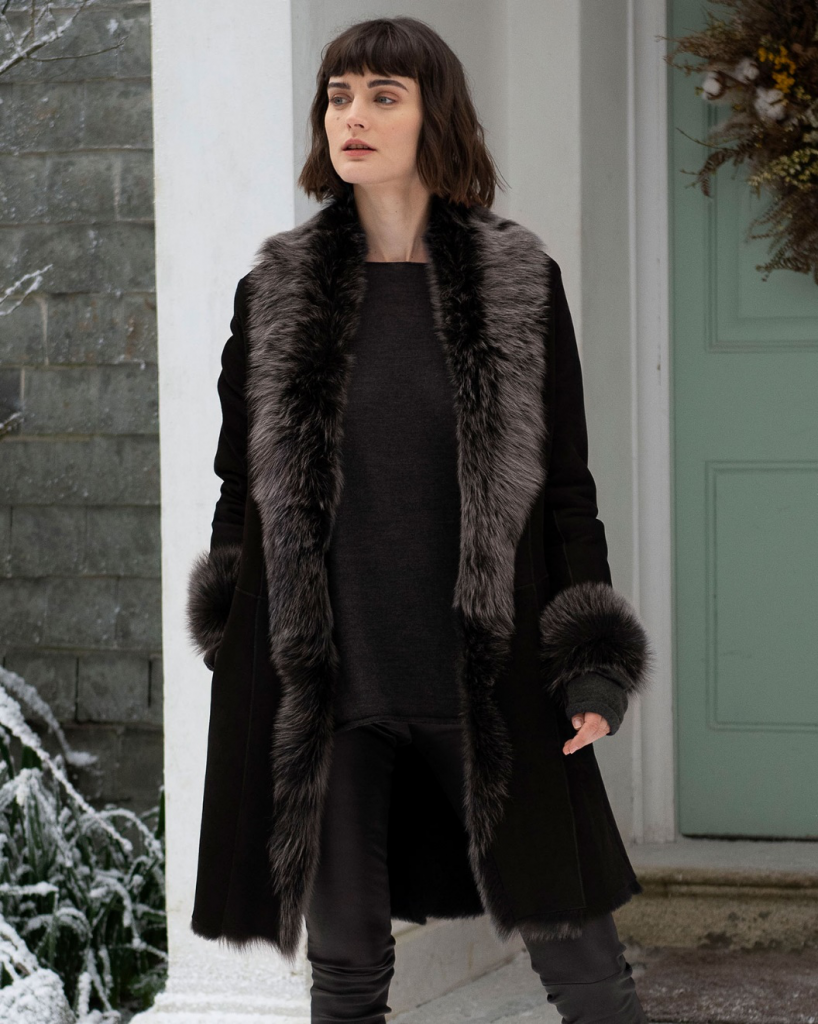 The long sheepskin coat is ultimate in comfort and warmth. You can style it with tight jeans or loose trousers, it will look hot. One thing is common though, boots complete the whole look perfectly.
A lighter tan shade paired with blue jeans is a dreamy combination for women who love the combination of chic and cool. Black or brown boots, even the knee-high boots will make you rock.
You will agree when we day biker style jackets are super cool and stylish. The one made with sheepskin is unique and warm. Wearing a bright color is also a style statement this year.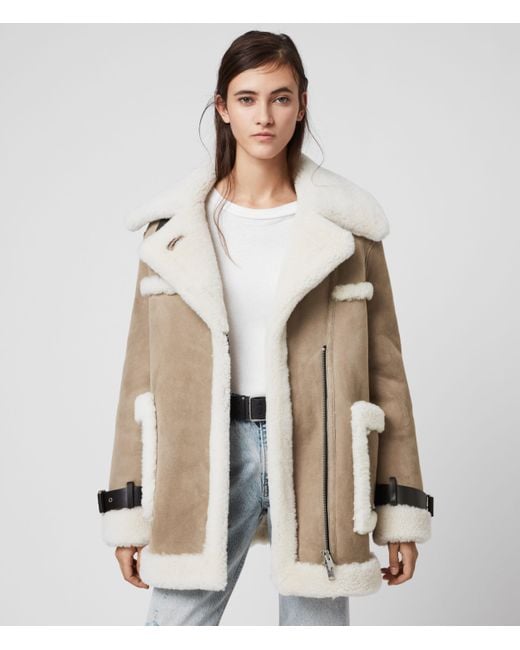 This off-duty coat looks great when styled differently. You can dress is up or down according to your style and need.
This 70s style sheepskin coat is such a fashion piece. It gives that vintage 70s vibes and makes you look like a queen. You can wear it with your most glamorous dress or your regular everyday attire. You will stand out.
The luxurious combination of leather and fur is elegant and sophisticated. The rich chocolate brown color matches well with everything. Paired with brown ankle boots will make you look like a diva.
The hip-length coat is perfect for everyday use to keep you warm and stylish.
We can say without a doubt that sheepskin coats are your true fashion experts. When you are wearing it, you don't have to bother about anything else, as it is the ultimate fashion piece you are wearing.