There's probably a serum that has become a must in almost everyone's skincare routine. And it is probably Vitamin C serum. You're maybe wondering what is and what it is good for and we'll explain it and give you the best Vitamin C serums on the market.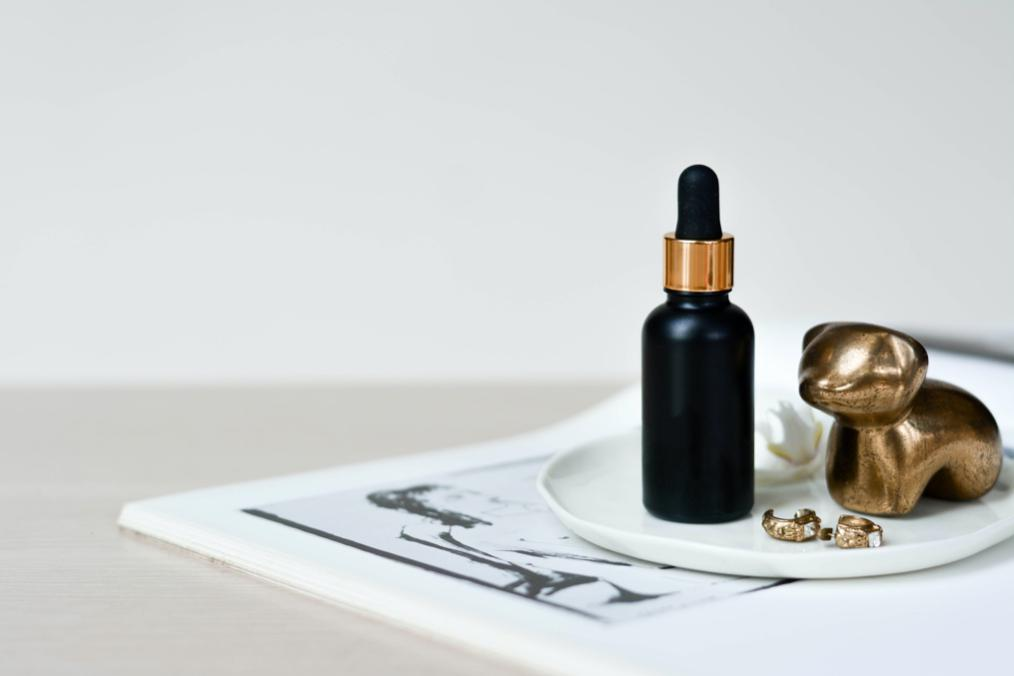 Photo by Content Pixie on Unsplash
Vitamin C gives our skin numerous benefits, from boosting collagen production to reducing the signs of aging or also correcting dark circles. It is important to know that not all Vitamin C serums are made in the same way. There are actually several different forms of vitamin C that are used in skincare formulas. While they have overlapping benefits, pure Vitamin C is absorbed into the skin and begins to work immediately upon contact, while Vitamin Cg is activated once absorbed into the upper layers of the skin to increase the activity of vitamin C over time.
There are three types of vitamin C, these are pure Vitamin C of L-Ascorbic Acid. Ascorbyl Glucoside or Vitamin Cg and Active C.
The first one is a powerful skincare ingredient that is easily absorbed and starts working instantly. A dermatologist-recommended ingredient is frequently used in anti-aging products to improve skin texture and radiance, as well as diminish wrinkles, fine lines, and crow's feet.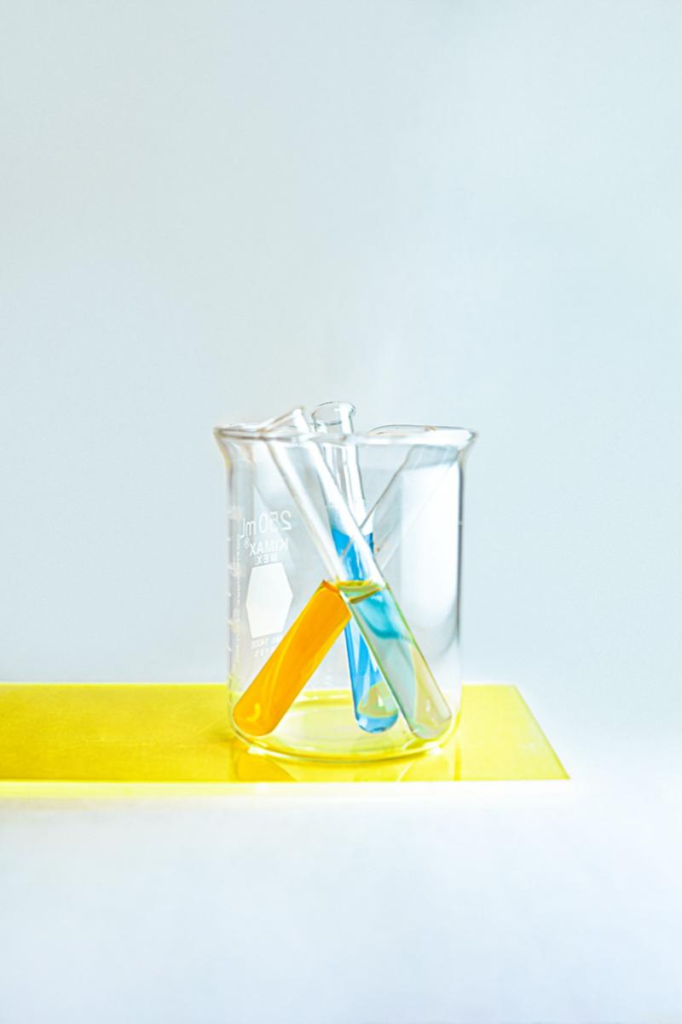 Photo by Girl with red hat on Unsplash
The second one is a powerful derivative of vitamin C that enhances collagen production, provides antioxidant protection, and helps minimize the visible signs of aging. Vitamin Cg is activated once it is absorbed by the skin to enhance the duration of vitamin C activity.
And finally, Active C is a highly effective, state-of-the-art vitamin C derivative. This powerful type of vitamin C for the skin is perfect, penetrates to the dermis, and has been shown to erase acne marks, age marks and reduce blemishes.
Eye serums with vitamin C can help brighten and smooth the eye area. If you want to target specifically the eye area, then you have to look for a careful design formula for it. The daily use of a balanced and stabilized Vitamin C facial serum will ensure that your skin absorbs all the benefits of this powerful and amazing ingredient.
The benefits of Vitamin C also extend to all skin types, this includes sensitive and dry skin. It will help visibly fade discolorations or also will help diminish fine lines and wrinkles, it can also provide antioxidant protection to help defend against skin-damaging free radicals.
Remember to store your Pure Vitamin C serums in a different place in your bathroom cabinet. They are best kept in an area without humidity. And remember that if you buy them in darker or amber bottles, help protect the formula from the light.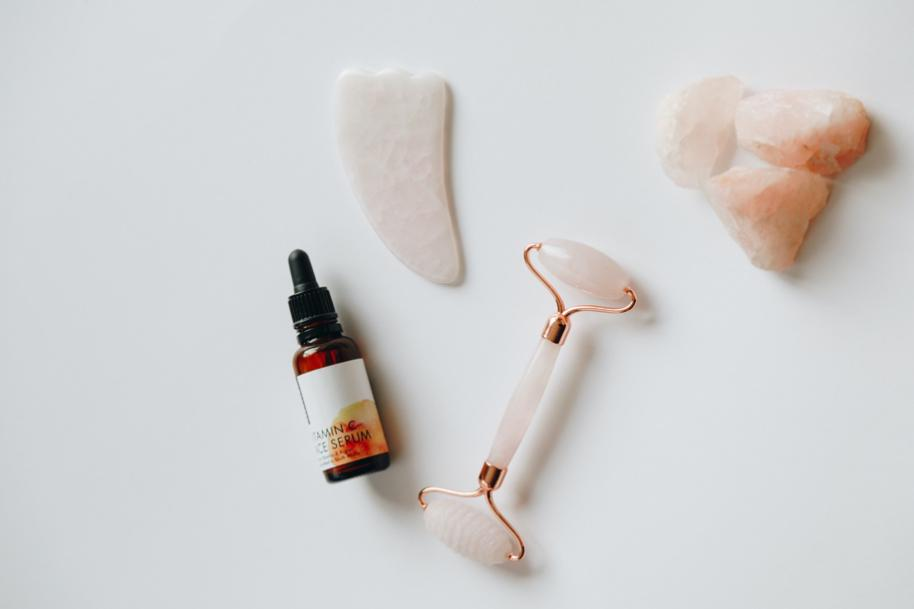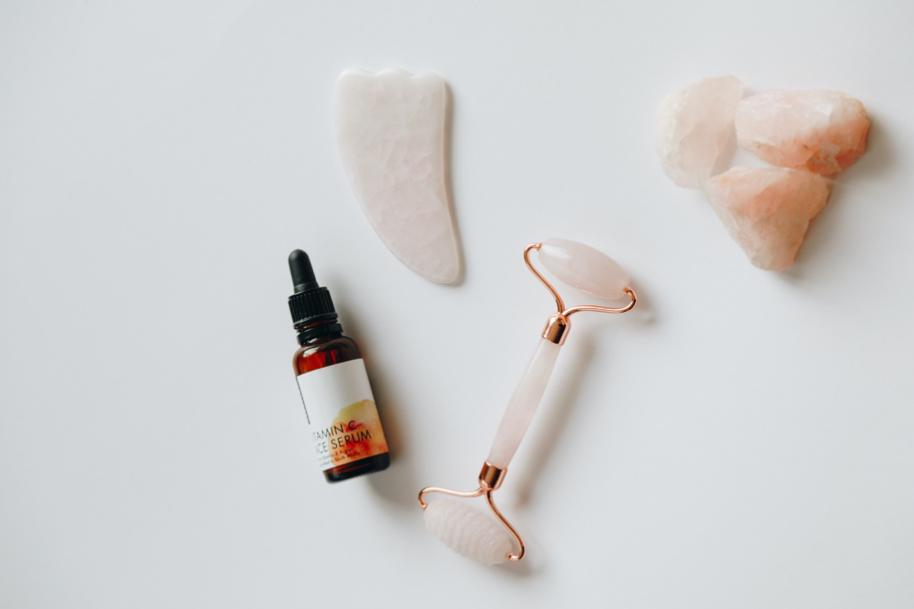 Photo by Viva Luna Studios on Unsplash
When it comes to applying, apply the dose of your serum indicated for the morning and night, right before your moisturizer. This will help you obtain the benefits of Vitamin C serum with the moisturizer, that corresponds to your skin type.
Vitamin C levels deplete the skin over time, so using vitamin C skin care products is important as you age. However, these formulas are also effective and should be used before you start to see fine lines and wrinkles. These formulas help increase radiance and provide antioxidant protection to help defend skin from the first signs of aging.
The following Vitamin C serums are the best recommended by dermatologists. Do you own any of these?
SkinCeuticals C E Ferulic. It has a light, non-greasy feel and delivers the maximum amount of its active ingredients to the skin.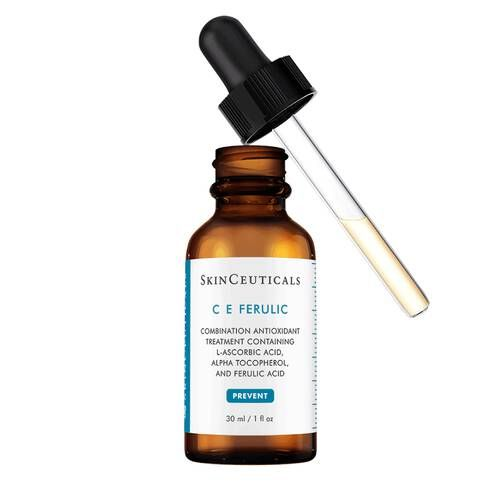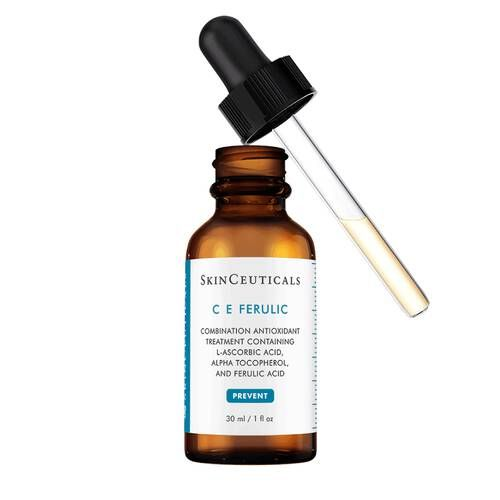 Then, Revitalift Derm Intensives Vitamin C Serum by L'Oreal Paris follows. This one is a budget-friendly option and is formulated with 10% ascorbic acid. It is fragrance parabens, mineral oils, and synthetic dyes free, so your skin won't get any irritation and it of course won't cause any breakouts.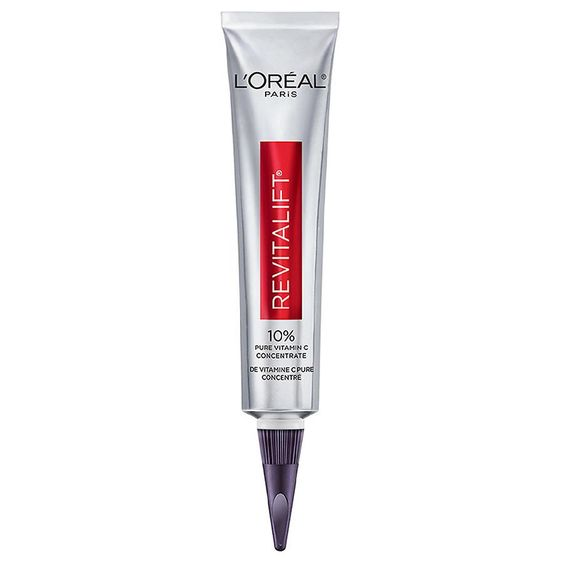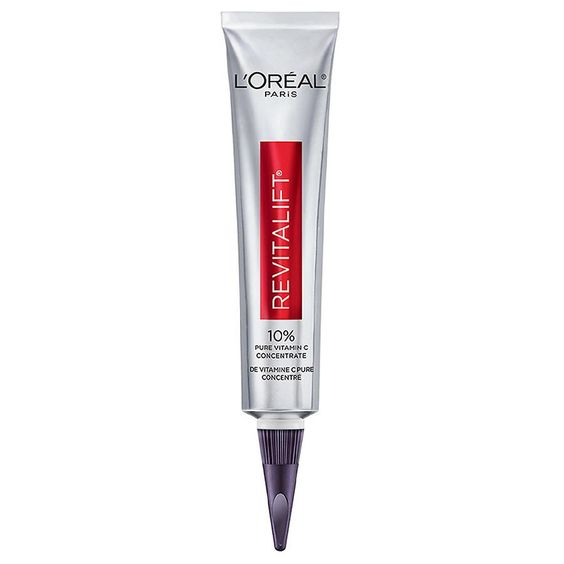 And finally, the Clinique Fresh Pressed 7-day System with Pure Vitamin C. This set contains two 10% L-ascorbic acid infuse powder products. The first is actually a powder cleanser that you can combine with water and massage gently into the skin and then rinse off. The second is a serum that is designed to be combined with any daily moisturizer you use. It's also great for acne-prone skin because it contains salicylic acid, which is common in acne-fighting.