Definition of Athleisure
Athleisure refers to a fashion trend that combines athletic wear with everyday clothing, creating a comfortable and practical style that can be worn both for workouts and in everyday life. Athleisure typically features leggings, yoga pants, sports bras, sweatpants, hoodies, and sneakers, designed for both comfort and style.
The history of athleisure can be traced back to the 1970s when jogging became a popular form of exercise and people began to wear athletic wear outside of the gym. However, it wasn't until the 1990s and early 2000s that athleisure became a fashion trend. During this time, sportswear companies such as Nike, Adidas, and Puma began to market their clothing as streetwear, appealing to athletes and fashion-conscious consumers.
The Impact of Fitness Culture on Fashion Trends
The rise of fitness culture has significantly impacted fashion trends in recent years. With the increasing popularity of social media and the influence of fitness bloggers and influencers, people are paying more attention to what they wear to the gym and beyond.
One major way fitness culture has impacted fashion trends is through the rise of athleisure. Athleisure is a style of clothing that combines athletic wear with everyday fashion, creating a comfortable and practical look that can be worn both in and out of the gym. This trend has been embraced by fashion brands and designers, who now incorporate athleisure elements into their collections.
Another way that fitness culture has influenced fashion is through the popularity of workout clothes as everyday wear. This trend has been partly driven by the increasing focus on health and wellness and the desire to dress in a way that reflects those values.
Four Best Athleisure Fashion Items for Women
Leggings:
Leggings are a staple of athleisure fashion for women. They are comfortable, stretchy, and versatile and can be worn for workouts or dressed up with a tunic or sweater for a casual daytime look.
Sports Bras:
Sports bras are another key component of athleisure fashion. They are designed for comfort and support during exercise but can also be worn as a crop top with high-waisted leggings or shorts for a fashionable and comfortable outfit.
Sneakers:
Sneakers are a popular footwear choice for athleisure fashion, as they are both comfortable and stylish. Brands such as Nike, Adidas, and Puma offer a range of sneakers designed for athletic performance and fashion, with styles that can be worn for workouts or dressed up with jeans or a casual dress.
Hoodies: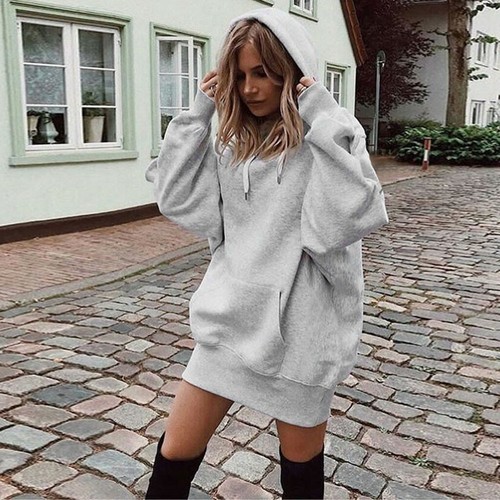 Hoodies are a cozy and comfortable option for athleisure fashion. They can be worn over a sports bra or tank top for workouts or paired with leggings or jeans for a casual daytime look. Many athleisure brands offer hoodies with trendy designs and features such as thumbholes, kangaroo pockets, and high necklines.
The Benefits of Athleisure Fashion for Women
Athleisure fashion has become increasingly popular among women, and for a good reason. Here are some of the benefits of incorporating athleisure into your wardrobe:
Comfort: Athleisure clothing is designed for comfort, with stretchy and breathable fabrics that allow for ease of movement. This makes athleisure perfect for workouts and everyday wear when you want to feel comfortable and relaxed.
Versatility: Athleisure clothing is versatile and can be worn for various occasions. Leggings, sports bras, and sneakers can be worn for workouts but can also be dressed in a tunic or sweater for a casual daytime look. This versatility makes athleisure a great option for busy women who want to be comfortable and stylish while on the go.
Convenience: With athleisure fashion, you don't have to sacrifice style for convenience. Many athleisure pieces are designed to be easy to wear and care for, with moisture-wicking and quick-drying fabrics that can be thrown in the washing machine.
Affordability: Athleisure clothing is often more affordable than traditional high-end fashion. This is because athleisure is designed to be functional and fashionable, using performance fabrics that are less expensive than luxury materials.
Health and Wellness: Athleisure clothing is designed for exercise and physical activity, so wearing it can remind you to prioritize your health and wellness. It can also make transitioning from your daily routine to a workout easier, as you're already dressed in comfortable and functional clothing for physical activity.
In summary, athleisure fashion offers a range of benefits for women, from comfort and convenience to versatility and affordability. Incorporating athleisure into your wardrobe can help you look and feel great while prioritizing your health and wellness.
Conclusion
The future of athleisure looks bright, with many experts predicting that the trend will continue to grow in popularity in the coming years. As consumers prioritize comfort and functionality in their clothing choices, athleisure wear will likely become even more ubiquitous in fashion and everyday life. Additionally, as more sustainable and eco-friendly materials are developed, we may shift towards more eco-conscious athleisure wear.