Even though the first day of spring hasn't arrived just yet, people are already talking about the top shoe trends for 2023. The general belief is that the key to success in fashion during this season will be striking the ideal balance between wearing clothes that are both fashionable and functional. In the realm of clothing, there is always a fine line to walk between wearing something that is stylish and something that is functional. When many individuals want to wear the trendiest shoes available, they often have to make concessions in other aspects of the shoe, such as its level of comfort and its capacity to withstand wear and tear.
That is not the case anymore, thanks to the new shoe styles for the spring of 2023! The most popular fashions of the current year are those that manage to be both stylish and functional at the same time. In this article, we'll take a look at some of the most fashionable shoes that will be available in spring 2023 and discuss how they manage to incorporate both fashion and functionality into their designs. So, let's get started!
"Fun footwear is a great way to jazz it up and make your ensemble more interesting."
— Christian Siriano
Not-So-Traditional Thongs
Not all thong sandals are created equal! These days, the trendiest and most fashionable thongs feature thick leather straps, often with a hide covering a major portion of the foot. Popular brands such as Miu Miu and Max Mara have opted for this type of design, while others such as Jonathan Anderson for Loewe have taken a more surrealist approach by adding exaggerated flower appliques. For those looking to go for the look themselves, there are plenty of hefty hide thongs that hit that sweet spot between minimal and maximal – perfect for the fashion-forward individual!
Ready, Set, Plie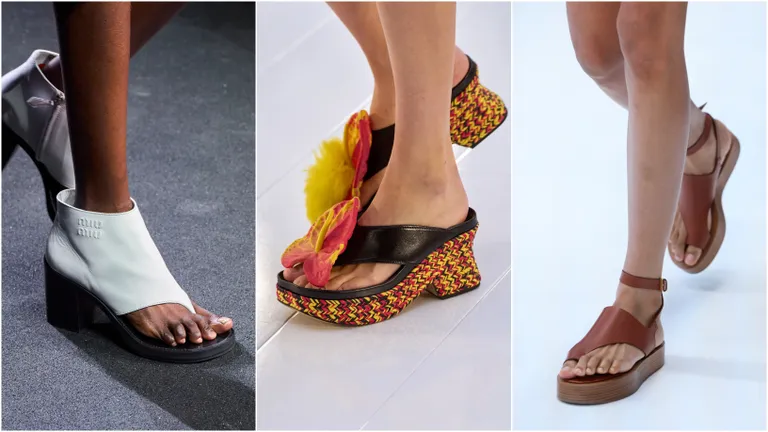 Although ballet flats have been around for a few seasons, expect to see a major makeover in style this spring. The defining feature of the look is that the shoes receive an unexpected injection of sports-inspired elements – think sole rubber grips and hybrid sneaker designs. This creates the perfect balance between functionality and fashion as you'll be ready to break into a grand jet at any moment!
Net Worth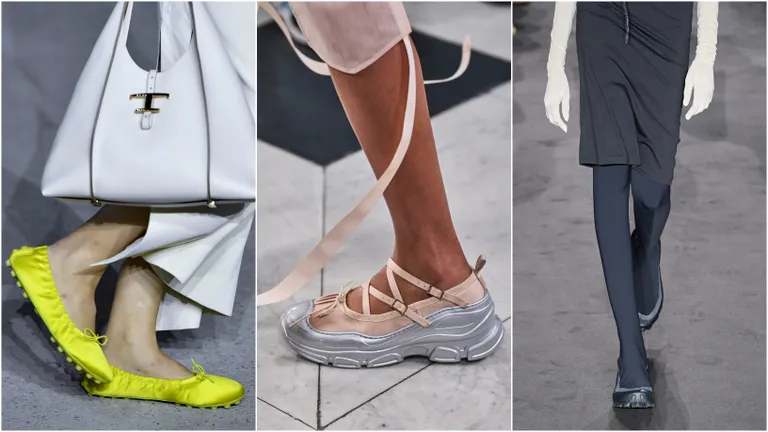 This season, fishnet footwear was spotted on the runways of Chanel, Bally, and Stella McCartney, much to the joy of many fashionistas. Fishnet shoes are guaranteed to be a conversation starter in your closet, regardless of whether you choose to wear woven sandals or mesh mules. The fishnet design of these items is both attractive and practical; it helps the wearer's feet to breathe while also keeping them looking elegant at the same time. This is the beauty of these pieces. Even if you're not quite ready to take the plunge into mesh footwear, there is still an abundance of socks and tights in fishnet designs available, which will make a great statement without compromising on comfort.
Swiped From Cinderella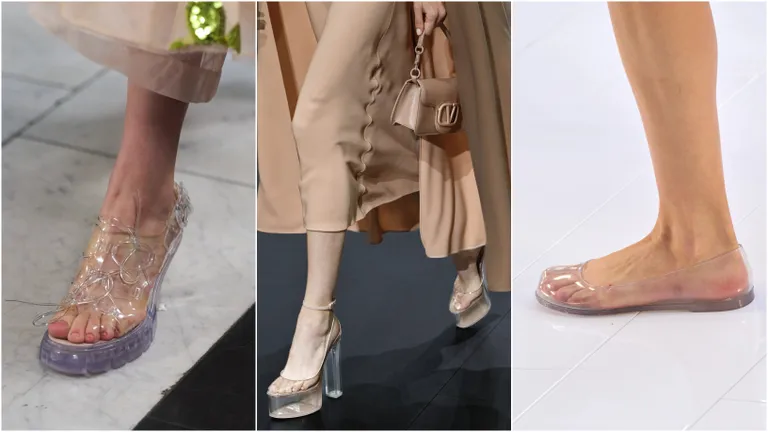 Why not take a page out of Cinderella's book this season? Transparent shoes have taken the runways by storm, and there's no denying their popularity. Whether it be PVC pumps or crystal-clear jelly sandals, these shoes make for the perfect statement pieces to incorporate into any outfit. It goes without saying that you should make sure the rest of your outfit is simple; this way, these transparent shoes will be the star of the show!
Sling It, Baby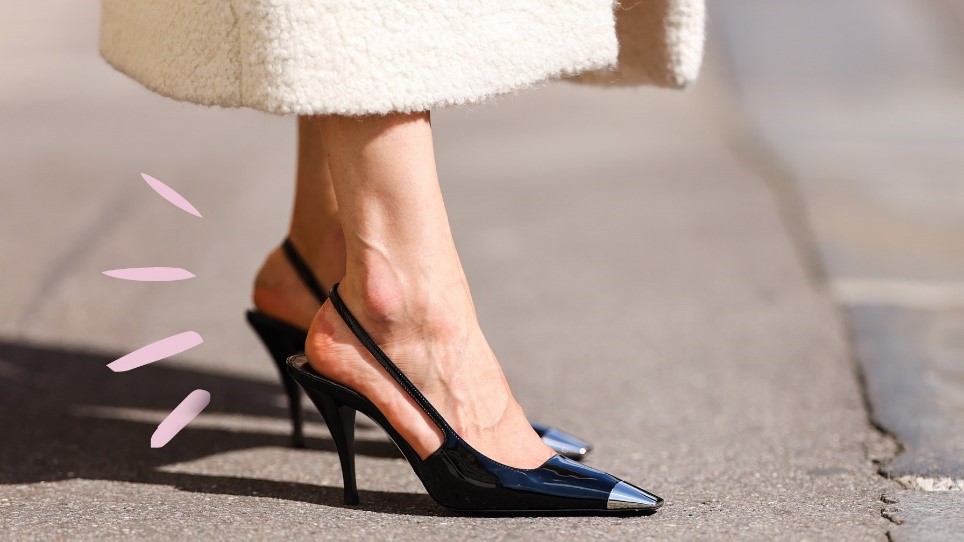 It was noted at the beginning of this article that a traditional slingback shoe in the spring has a certain something that makes it stand out from other shoes. Tory Burch presented peep-toe slingbacks, while Altuzarra and Ferragamo went for modest height with multi-strap pumps. Tory Burch also offered multi-strap pumps. Those individuals who wish to add a sense of refinement to their outfits without sacrificing their comfort can consider purchasing a pair of slingbacks. From pointed-toe to almond-shaped, this will be a shoe style that will never go out of fashion.
All in all, the shoe trends of spring 2023 are sure to make a statement and help you stay one step ahead of the fashion game. With these shoes, you'll be able to look stylish while also enjoying superior comfort and practicality. So go ahead and find your perfect pair – you definitely won't regret it!