There are many things in life that doesn`t seem to go well together but actually match. As they say, opposite attracts. In the fashion world, tights are often used for more formal settings like for business meetings or for work used as part of uniforms. On the other hand, a pair of sneakers is known to be the easiest pair of shoes to wear without compromising style. Combining tights and sneakers probably seem odd but just like yin and yang, they definitely go really well together with the right accessories.
1. The Cool Chic
You can wear a nylon blend tights with a pair of colorblock speckled sneakers which look absolutely cool and unique. This pair of sneakers looked like colors blasted on it but the colors and designs go so well with each other. You can wear this with a faux leather mini skirt which would put an edge and extra flare to your entire outfit.

2. Fuzzy and Fashionable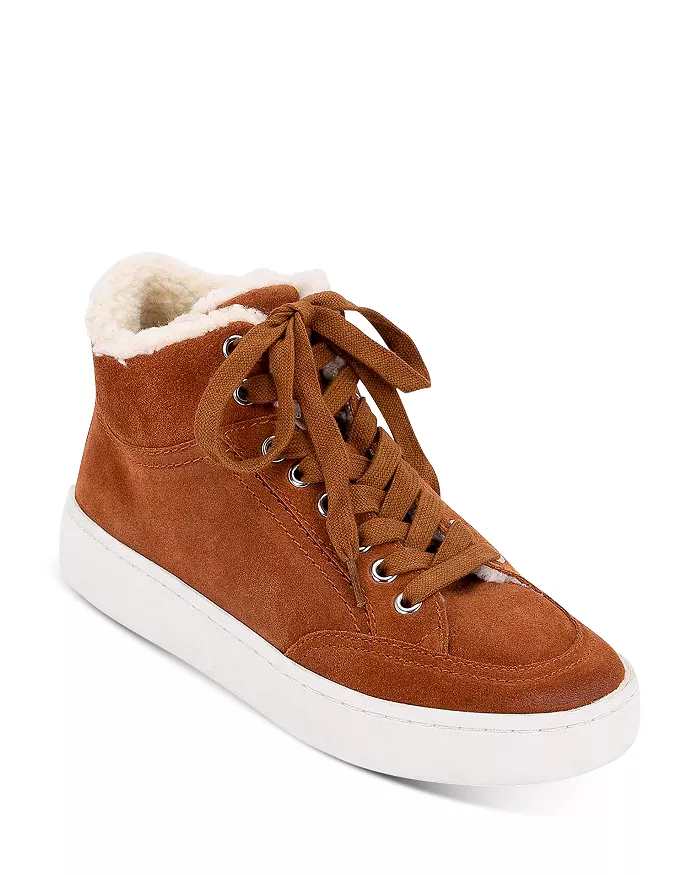 A lot of sneakers that people wear nowadays are the basic lace up sneakers. For more unique look, you can opt for a pair of high-top platform sneakers which would definitely make your feet feel warm and fuzzy inside. You can pair this with a thick white sweater, and a faux fur wrap leather jacket which matches the color of the shoes.
3. Dotted Chic
For a casual look, you can wear a pair of sock-style high-top sneakers with some dotted tights. You can pair this with a mini leather black skirt with a thick turtleneck sweater tucked in. As for the jacket, you can wear a faux fur leather trench coat, and accessorize with matching scarf.
This look is absolutely stylish yet won`t let you freeze in the cold. Not only are you comfortable walking with a pair of sneakers, you`re also looking fabulously fashionable with your cute dotted tights.
4. Stylishly Studded
If you want to go for a cool rocker chic look, you can always choose to get sheer studded tights with a pair of leather studded sneakers. You can wear this with a fit flare black sweater dress, and iridescent puffer jacket. You can also accessorize with a cool pair of earmuffs and gray scarf.
5. Back to the Basics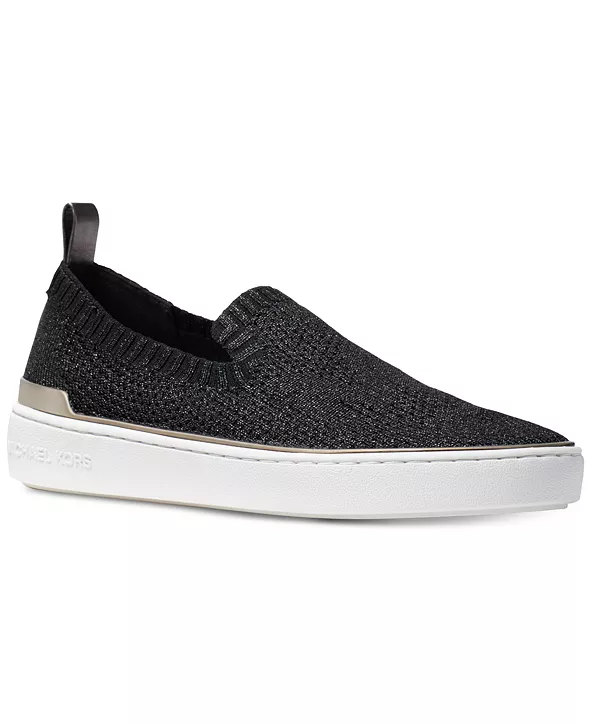 There may be days where you just want to go out quickly for a coffee, a grocery errand, or a casual trip to the bank. You can still look more put together with opaque tights which can keep you warm, worn with a pair of slip-on sneakers you can easily wear.
During winter, don`t be afraid to mix and match, and to combine tights with a pair of sneakers. They go really well together at the same time look unique.