Floral skirts have always been a part of almost every woman's closet. Whether we're talking about the early 1900s or 2000s, floral designs have become versatile that it became one of the patterns and designs worth investing your money on.
Take a look at this vintage long floral skirt from a seller on Etsy with an intricate and stunning design that's wearable for both formal and casual occasions. If you wear it with a matching taupe long-sleeve button-up shirt, your outfit can pass for a dressed-up event. Wearing a long floral skirt with a long-sleeved top is a fashionable way to dress up for almost any occasion, whether it's for school, a date, or work.
Long floral skirts with tiered designs are also one of the most beautiful skirts to get. Tiered dresses tend to look feminine with their free-flowing silhouette. Take a look at this boho ruffle skirt with a matching tie-up long-sleeve top that will give you the spring season and country vibes.
You will look lovely with a floppy hat and a pair of vintage kitten heels. This kind of look is very fitting when you're going on vacation or if you're going for a fun barbeque poolside party.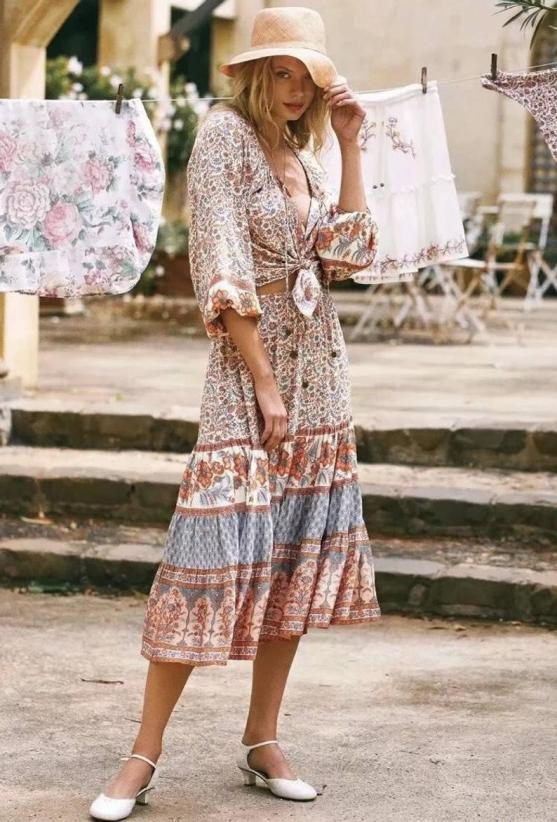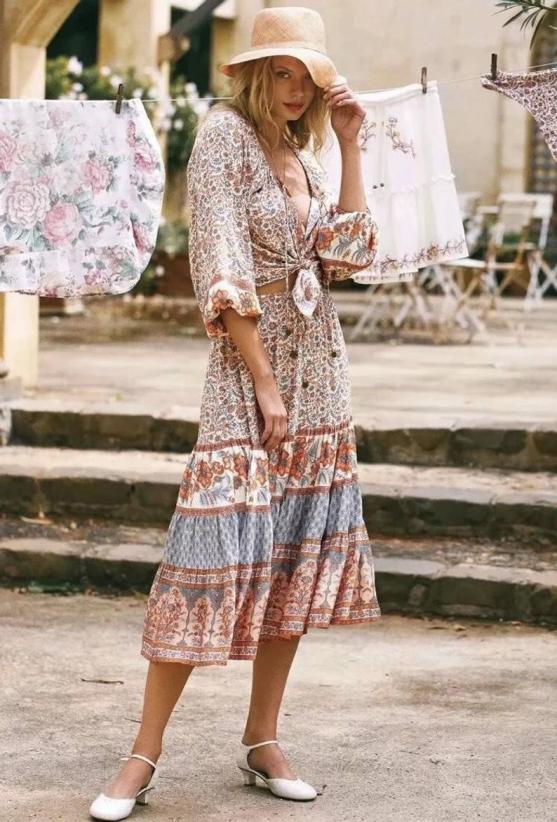 Every woman ought to have a skirt she'll feel the most beautiful in, clothing that will represent her grace, beauty, and femininity. A flared maxi skirt with horizontal detailing seems like an excellent choice.
This dark blue bohemian skirt has a tie-up in the waist for a nice little touch, but the intricate lace and shiny blue fabric complete this beauty. Even if you wear this skirt with a basic white crop top or something fancier, you'll feel like you're floating in the air with its asymmetrical hem.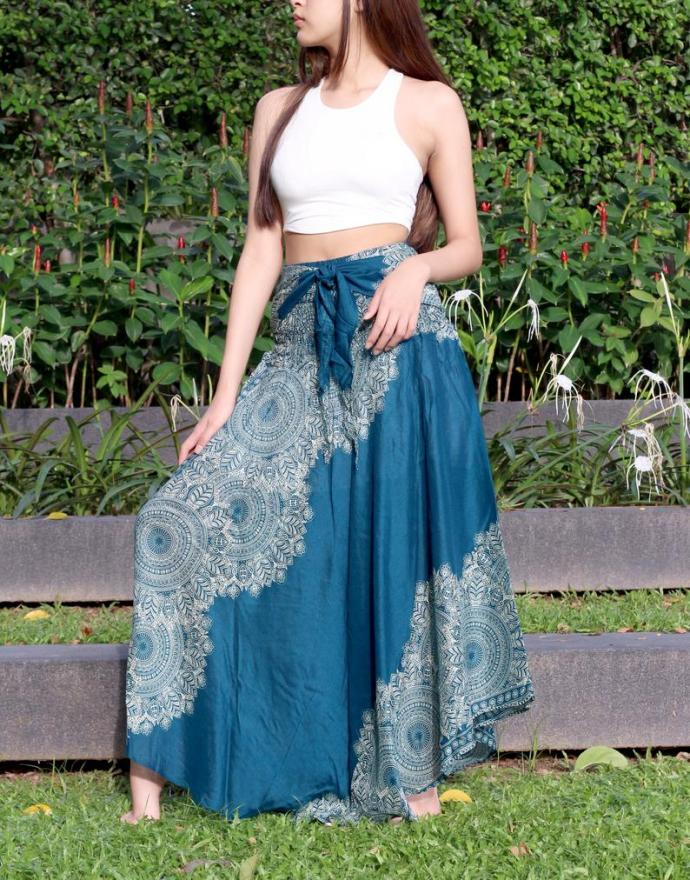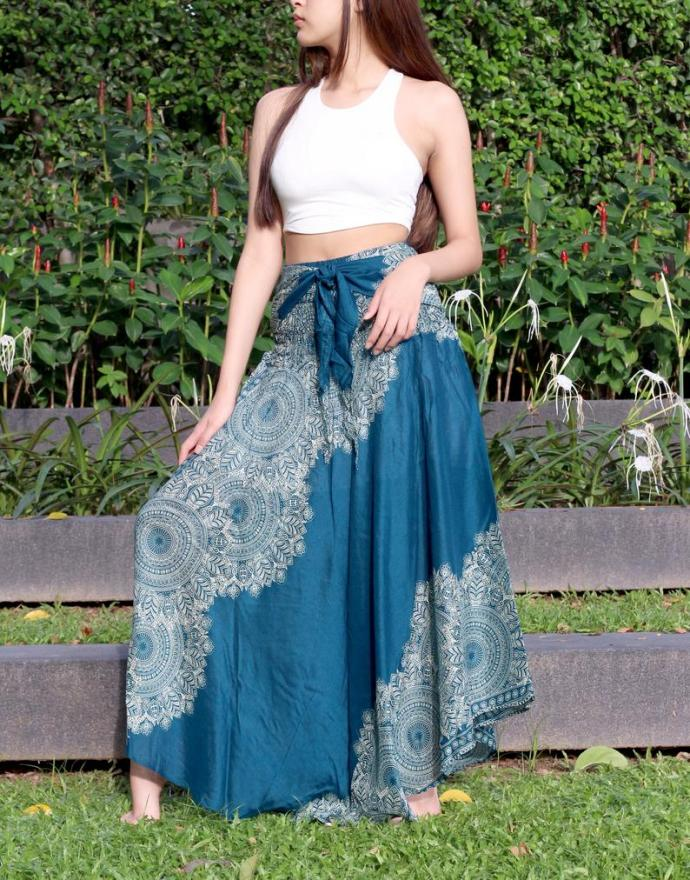 2021 is a good year, especially for women who have found their long-lost confidence and self-esteem. Feeling beautiful and loving the way you are and exuding that self-love can show through your clothes. A sexy matching top and wrap skirt can help you embrace your newfound confidence.
This set of floral print top and skirt is trendy right now. Though seemingly sexy, it has a hint of cute and feminine vibe to it, balancing the daring cuts of the fabrics.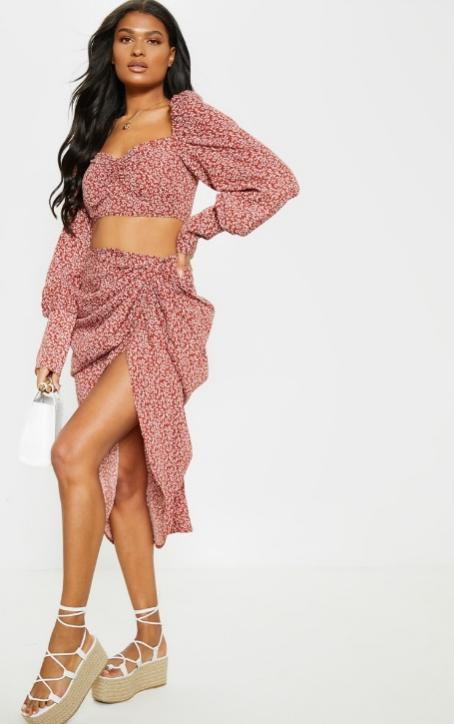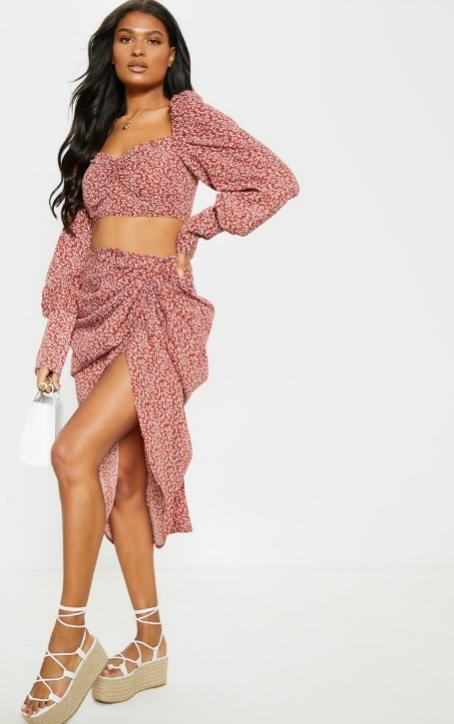 Looking at Pretty Little Thing's Lilac Floral print Midi Skirt and top, you'll probably be reminded of the early 2000s when crop tops, floral patterns, and slit skirts were extremely common. Have some diversity in your closet by adding this set to your daily choices.
You can wear this white floral print set to a party, a formal date, and or anytime in the summer! As long as you wear the appropriate accessories, you can wear this cute ensemble pretty much anywhere you need to dress up.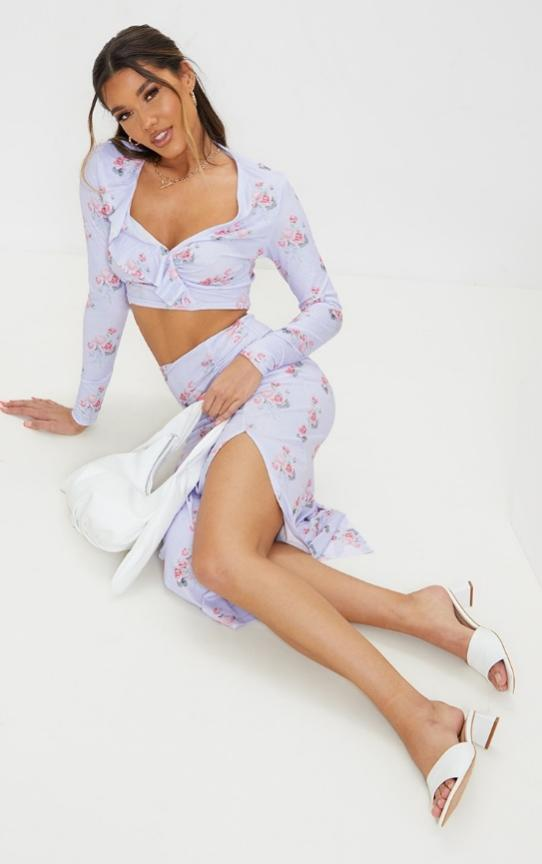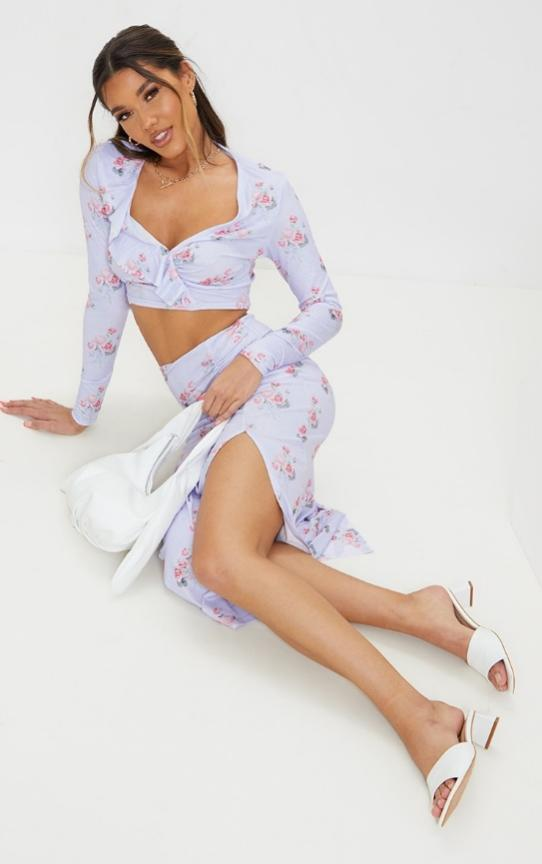 Uniqlo is a famous Japanese brand that has hit international markets due to its minimalist but modern style, reasonably-priced clothing and items, and great quality products. Their clothes have a Japanese influence because of their quality and simplistic designs. Due to the versatility of their items, every girl should have their rayon tucked skirt that's classy and unique on its own. The subtle vertical lines created by the pleats create a soft and gentle look.
If you wear this skirt with a matching silk long-sleeved top or a cute white floral blouse, you can look elegant and well put together for any event you go to. This is a simple way to look effortlessly sophisticated. You can wear this with a pair of beige mocassins or strappy sandals for your comfort.
Some of these skirts can be statement pieces to your looks. Having one or all of these will surely help you dress up more manageable, especially for semi-formal events. These floral skirts can represent your inner femininity and gentle personality.