A necklace can spice up any outfit and add depth to our look. There are many different styles of necklaces and they can be made with different types of materials, but today we will talk about metal necklace overlay.
Mostly used types of metal for jewelry are steel, silver, gold, and bronze. Noble metals (gold, silver, platinum) are resistant to corrosion or oxidation and they have higher quality. They are perceived as precious metals because of their rarity. Base metals oxidate really easy and they have lower quality, but the good thing is that they are a lot cheaper. Here are some metal necklaces that would look unique on anyone:
Handcrafted sterling silver overlay necklaces will give you that special touch that will elevate your outfit. Necklaces that are made by hand are often unique looking and they will make you stand out. Sometimes you just want a stunning high-quality piece to wear often and the one that will be durable and long-lasting. In that case, it would be a smart move to invest in something that might be a bit pricey, but of high quality. If you want to compromise between price and quality, the best thing would be to buy a metal necklace that has a silver overlay. Everything you will see and feel will be genuine sterling silver, although the inside would be metal. A good little trick for your wallet.
If you want a unisex necklace, the wise move would be to choose a chain-like necklace. Such necklaces can be worn daily because they are simple and they would look good almost on any outfit. You can choose the one with a special sparkle; a metal necklace that is spiced up with zircons and rhinestones. Just be careful, do not wear your jewelry in the tub, shower, sauna, ocean, or swimming pool, as the moisture will accelerate the tarnishing of metal.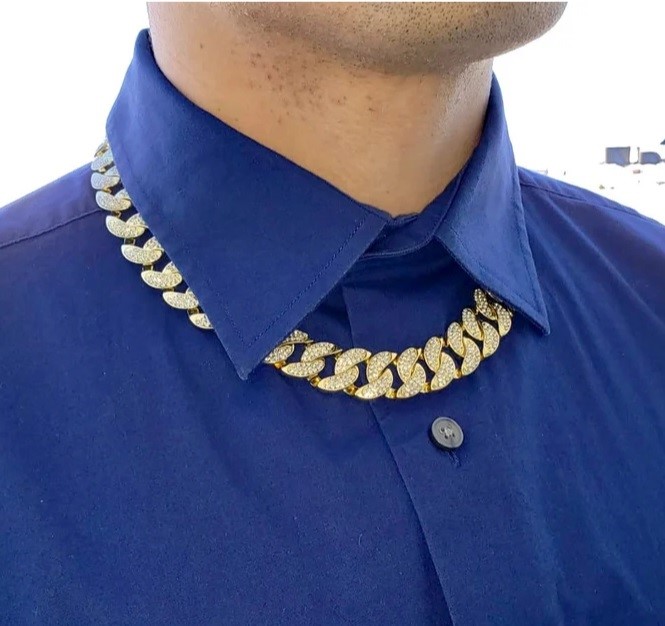 Another simple necklace type is the one with added letters with different meanings. Wearing a necklace like this is a great way to show off your personality. Such necklaces will look good on a simple shirt, but also with more complex outfits. You can choose a simple, stainless steel necklace if you don't want to pay a higher price.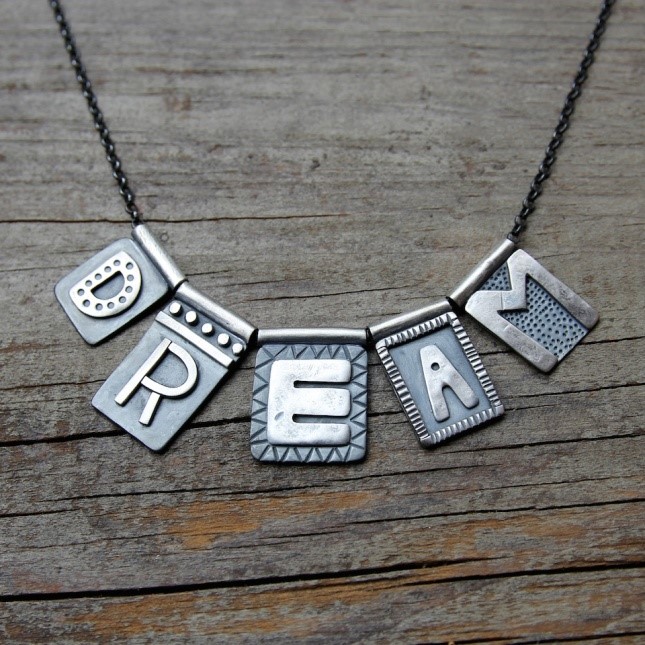 A massive, heavy metal necklace will be a statement and it will add playfulness to any look. Such necklaces are worn in special occasions and they are created with an intention to draw curious looks from other people. The best way to wear such necklaces would be with neutral outfits (black, white, earthly tones) to avoid conflicting styles because necklaces like this are anything but simple.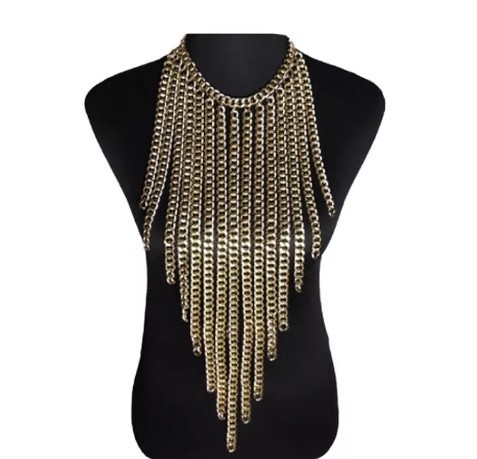 Whatever the style of your necklace, be careful to store it properly to avoid tangling with other jewelry and avoid contact with water, especially with base metals.