Glam knows no places and time. Even in the comfort of your home, you can still experiment with your fashion to level up your style. Besides, you do not style yourself solely to impress others, do you?
Most of us have been locked up at our house for over a year because of the pandemic. But it should not mean that we already forgot how to take care of ourselves. The more we get comfortable with our setup, the more we tend to do things for our welfare, such as skincare. However, we have to change our perspective and remain stylish with these fashion items even if we will not go out or anywhere.
A SIMPLE CROP TOP
Feel good and sexy with this crop top as it emphasizes your body silhouette. Moreover, this fashion item is comfortable to wear so you can move as freely as you may. Choose a crop top with cotton fabric, you there will be less tendency for you to sweat on a sunny day. You can wear baggy sweat pants or a pair of ripped jean shorts for a laidback look to add more style. If you`re not yet satisfied, you can add a simple chain necklace for an edgy touch.
A PAIR OF STYLISH EARRINGS
You do not have to wait for a friend to come over or invite you to a party. You can showcase your elegance with these pair of earrings even if you are staying at home. This pair of Temple St. Clair earrings levels up your style as it comes with two different symbols: the sun and the moon. Moreover, with these earrings, it may seem that you already have your universe at your house.
White Rib Ruched Side Short Sleeve Top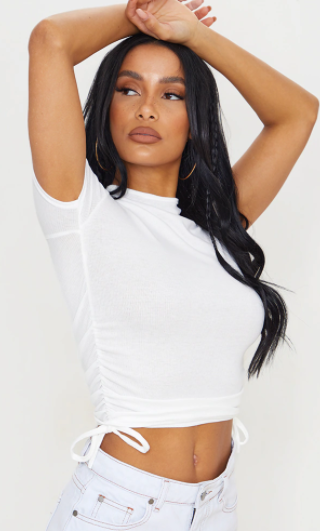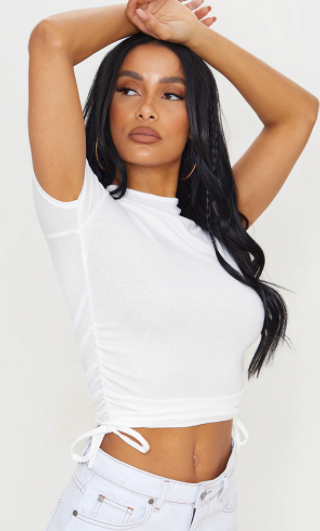 Temple St. Clair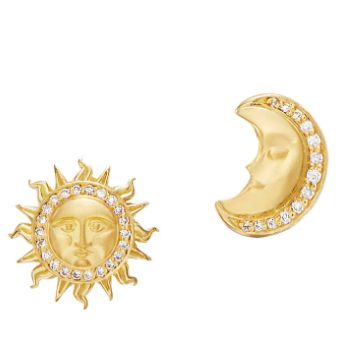 A FABULOUS SPORTS BRA
Sometimes, staying at home can be tedious. But you do not have to struggle with that as you can spend your time improving yourself. Do some workouts. Learn some new things. As you do your exercises, you can feel beautiful already by wearing a sports bra that is simply fabulous. You can also have your sexy back because of its complex straps. So, set aside your Netflix marathon and start working out.
You can also wear this even while lounging at home, throw a cozy cropped sweatshirt and a pair of yoga pants, and you can even do your chores and work while wearing this. It`s an easy way to feel comfortable and be able to work out anytime you want to since you`re already wearing something workout-appropriate.
A PLUMPING LIP GLOSS
Do not forget how kissable your lips are. You can make it more kissable and shinier with this lip gloss. Choose the shade that fits your mood. Then, try to add some blush to your cheeks. After a few brushes of hair, enjoy your fab in front of the mirror. Or, spend some time taking selfies without using filters. You do not need to go anywhere. Sometimes, what you need is to feel good about yourself.
You can get any lip gloss closer to your lip shade so that it will look natural, and you won`t look overdone while at home. Enhancing your bare face will give you a certain glow that looks amazing even if you decide to go out for a bit.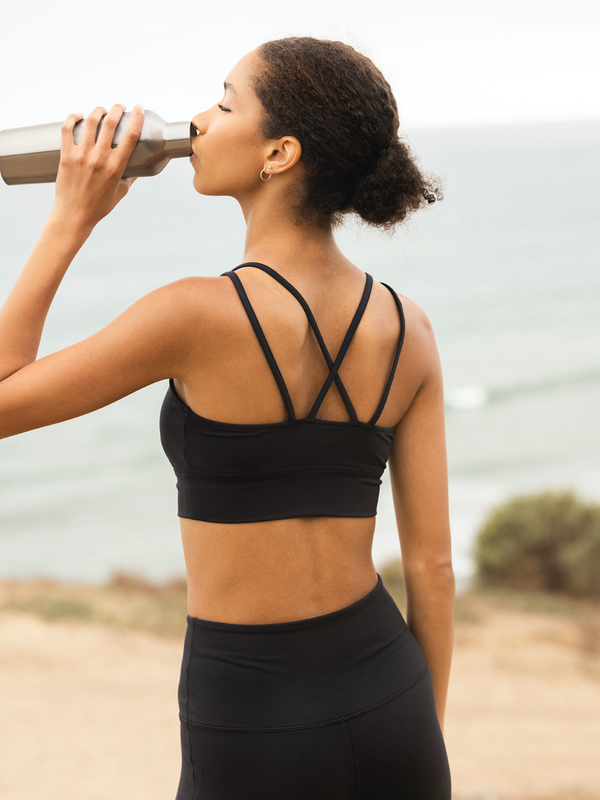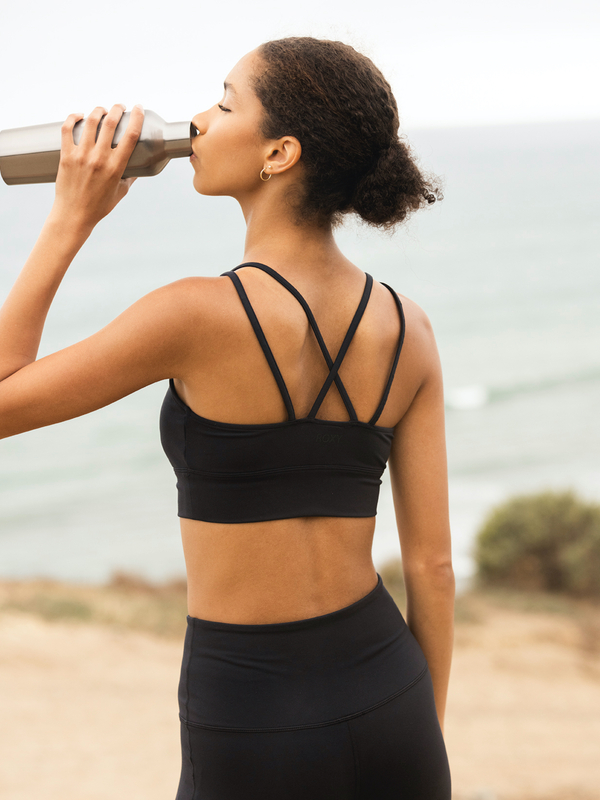 Kaileo Sports Bra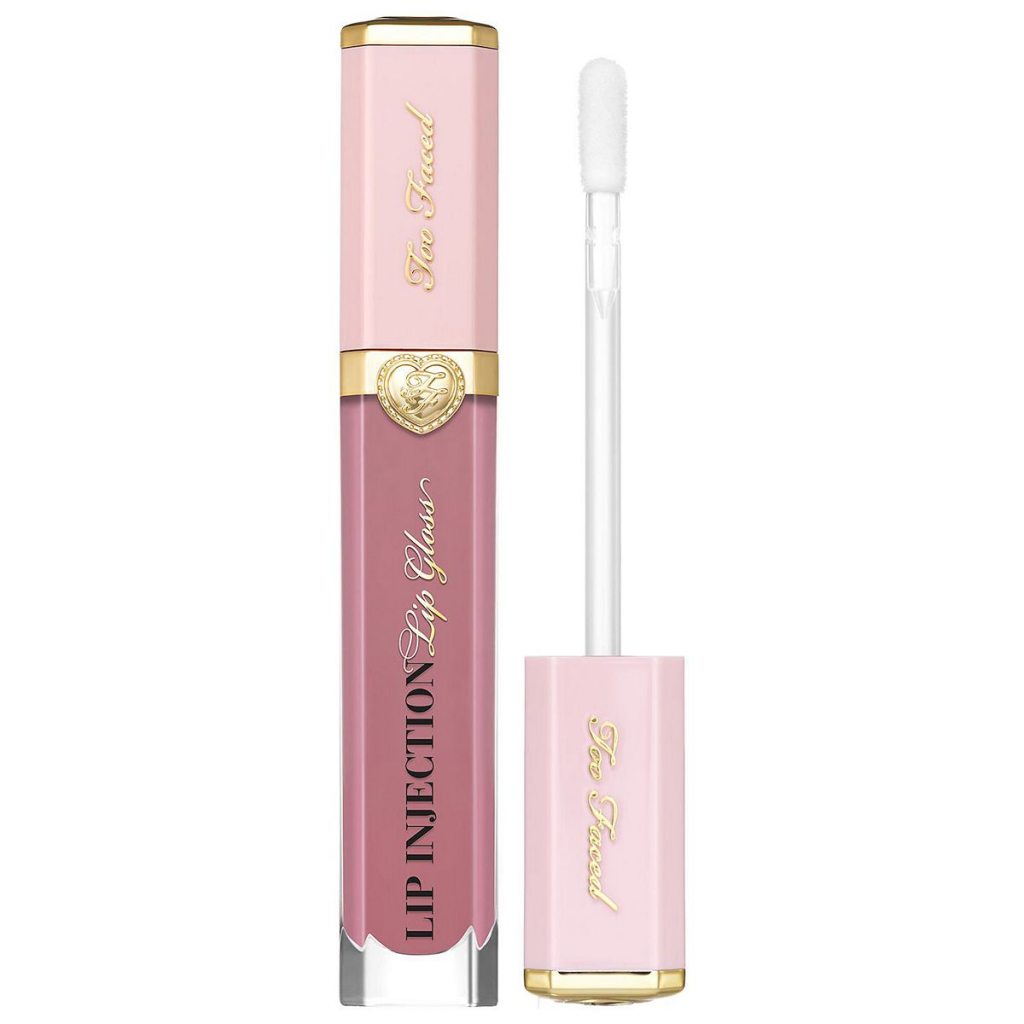 Too Faced Lip Injection Power Plumping Lip Gloss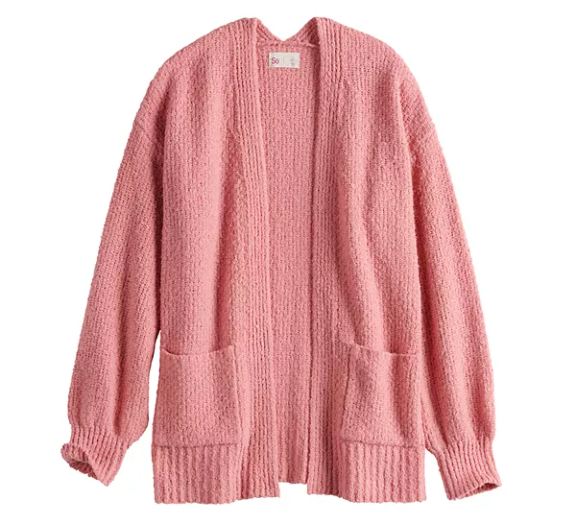 A COMFORTING CARDIGAN
You know, sometimes it could get much colder not because of the weather but because of the bottled-up feeling you have while staying at home. If that happens, you can always turn to your favorite bright-colored cardigan to lift your mood.
You can feel cozy and cute with a salmon-colored cardigan that will make you feel warm throughout the day.
Girls 4-20 SO® Must-Have Boyfriend Cardigan in Regular & Plus Sizes
There is no excuse to feel glamorous even if there is nowhere for you to go. It is always better to be your kind of audience and critic at the same time. And as you explore these styles, you can be confident that you take your fashion on a higher level the next time you go outside.