It is official; the weather transition to spring is fast-approaching. It is the ideal time to fool around in your closet to look for some up-to-date fashion for springtime. This season, we experienced warm and cool weather, which lets us try an outfit that suits this kind of temperature. Usually, we are eager to wear warm-weather clothes like sleeveless shorts.
In choosing a design, floral patterns are popular cause when we say "spring," nature blooms, and we see flowers, leaves that are always eye-catching. When it comes to fabrics, cotton, tropical wool, and linen are the most commonly used.
But we should not forget to decide on what color trends for springtime. We usually pick light and pastel colors to match it in cool-warm weather. So how about selecting a unique tone that also good in springtime? It is a black color, and I should say, "black is in," especially this coming spring because anyone can wear black by pairing it with the right color. Though it`s most common to see the bright colors of clothes during this season, wearing black can upgrade your spring wardrobe to a more classic and chic one!
BLACK FLORAL DRESS
Floral print dresses are in nowadays because it brings a refreshing comfort and style whenever you wear it. Regarding its flexibility, it can be worn during the day and night for a casual outfit. You can carry a clutch bag, and wear a belt, and a pair of matching square-toe heels for a chic vibe. This can be great to pair with a leather jacket, sunglasses, and a cute floppy hat to achieve an over-all pretty style!
OFF-SHOULDER CROP TOP
Looking for the hottest trend this spring season? Worry no more because this black lace off-shoulder crop top from Clothing Under 10 is in. It is great for an everyday casual outfit. Though it flaunts our skin it gives us an amorous and fun personality. Just try pairing it with clothes in your closet and voila! You can now attain a total spring outfit.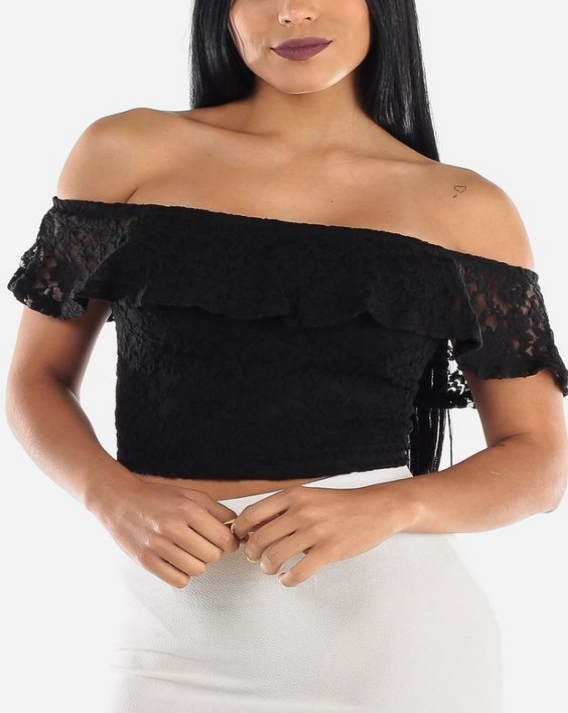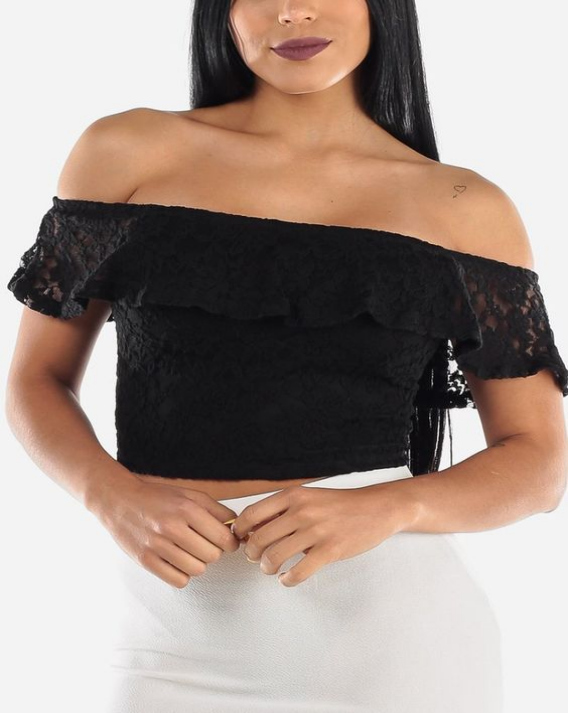 BLACK ROMPER
Do you want that business casual and chic look? A black romper is probably all you need! It is versatile that you can wear with a pair of sandals, sling bag then it makes you look dazzling.
The main advantage of wearing this is that it is super comfortable especially if you choose fabrics like chiffon or linen that perfectly fits this season. Try wearing this simple one-piece outfit, to stay cool and comfortable to be able to enjoy your spring season without worrying about your dress giving others a peek. A black romper is like the safer version of mini dresses that you can wear daily!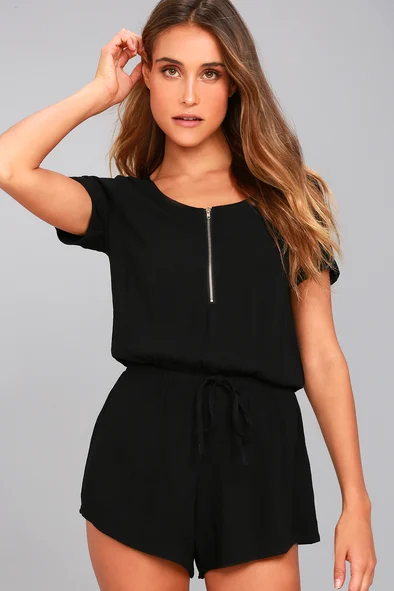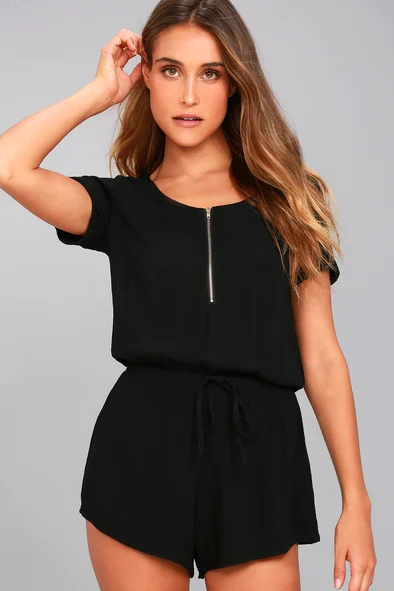 BLACK RIPPED JEANS
These pants became popular in the late 1980s during the "punk culture". It is also famous for the destroyed, torn jeans, distressed jeans boom in the fashion industry. These jeans come in a variety of colors from lighter blues to dark colors like black. This color might look good on you this springtime just pair it with the clothes in your wardrobe. Everyone can wear jeans because it looks good on almost anyone. Whatever size that you have as long as you are comfortable with it. There is a range of styles that you can do with ripped jeans, it can be a blouse, blazer, leather jacket, and even a bright crop top!
PLAIN BLACK T-SHIRT
Want some minimalist style this coming springtime? This short-sleeve shirt helps you to achieve that look. It is the simplest and coziest apparel that you should add to your list in this warm and cool weather. This looks nice in anyone. You can match it with any bottoms that you like, and it will surely amazing on you! Try accessorizing with white or silver accessories to match the season.
We have been thinking black is a sad color. Let us change our mindset this springtime. Black can be worn anytime and anywhere by everyone. Though it is not part of the color palette, and the most common colors for spring are neutral colors, pastel, and light colors now is the time to alter your taste into a unique color this springtime. It has many advantages like it saves time because you don't have to worry about matching it with any color. After all, it goes with any clothing items. It also goes with any skin type. It never looks bad on tanned or light skin, so change those stereotypes. Lastly, you can pair it with any accessories that you have. It's all about balance and blending it with any accessory that you have.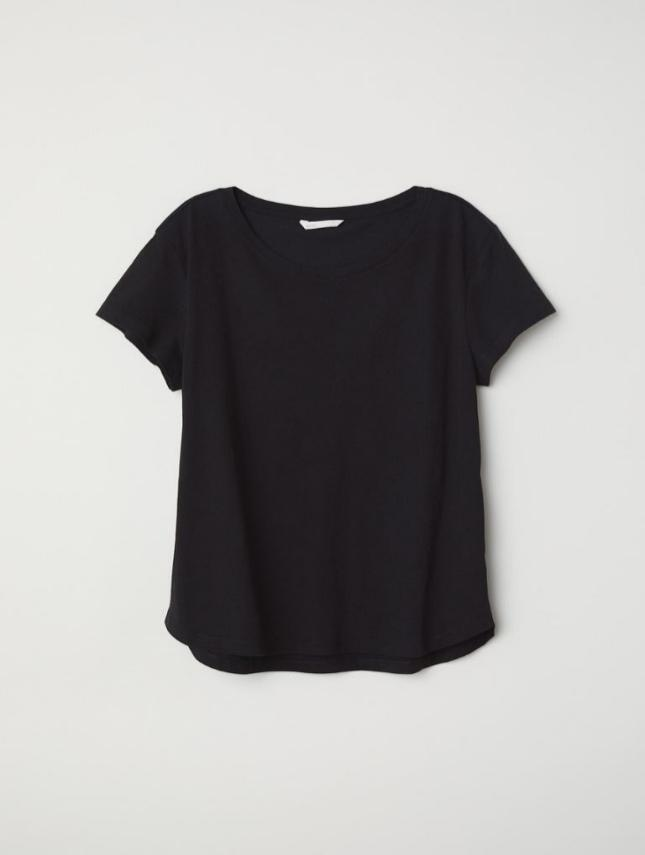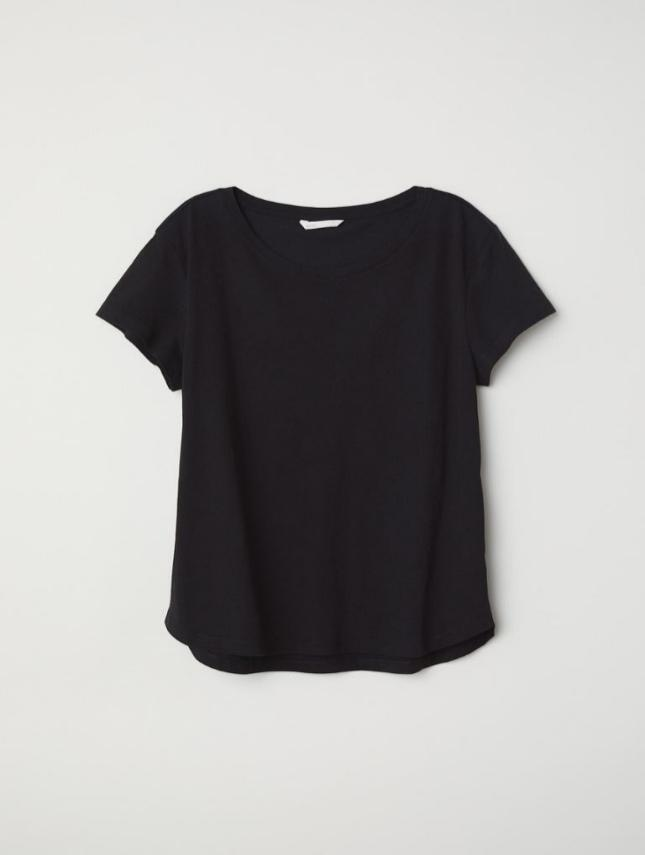 Black is better than wearing any color on your wardrobe. Just explore your closet and look for your black apparel. Try and mix it with your favorite garment. I assure you that you would love pairing black with your warm colors this spring. Black can make you look slimmer, sophisticated, elegant, and classy.