The popularity of Martin boots has always been: we have them in our daily shoe cabinets, we have them in street shots of celebrities' private clothes, and we see them in magazine shots. Although they are boots, they can be worn all year round, and they can even control a variety of styles better than sneakers: fashionable, casual, not only "easy to style", but also has a magical age reduction effect, no wonder the celebrities are all Martin boots faithful fans.
However there are so many styles of Martin boots, and there are differences in the number of holes, how can I choose the most suitable style for myself?
HOW TO CHOOSE
Today's Martin boots are basically divided into 6 holes, 8 holes, 10 holes, 14 holes, and 20 holes. For boys, we usually choose 6 holes to 10 holes, 14 and 20 holes are generally girls exclusive.
Now the most common ones on the market are 6-hole and 8-hole, the length is just near the ankle, and it is the easiest to control. In addition to the difference in the number of holes, there is basically no big difference in the version of Martin boots, but from my personal experience, the visual effect of the slightly tilted front of the boots will be more beautiful.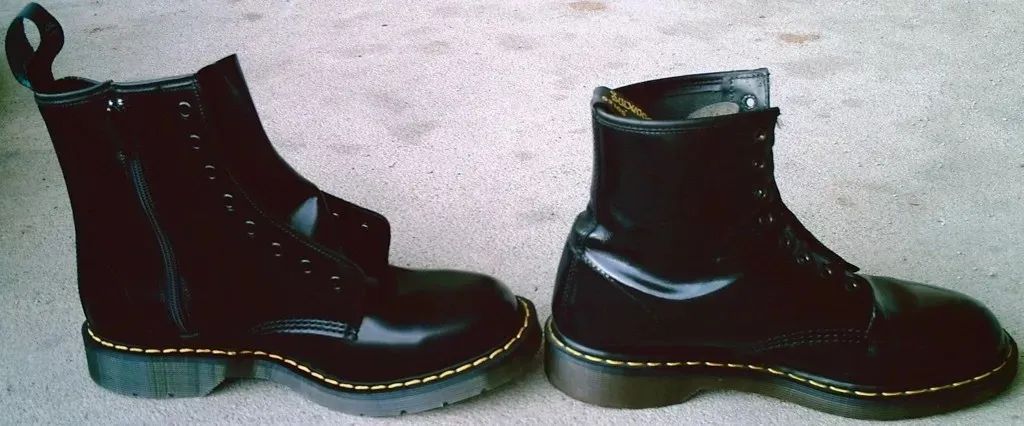 It should also be noted that when choosing Martin boots, you must also pay attention to the size of the toe, because some styles of Martin boots have a particularly large toe, which will look very abrupt!
In addition, for Martin boots, there are no particularly rich colors to choose from.Generally, they are mostly black, khaki, deep red or white.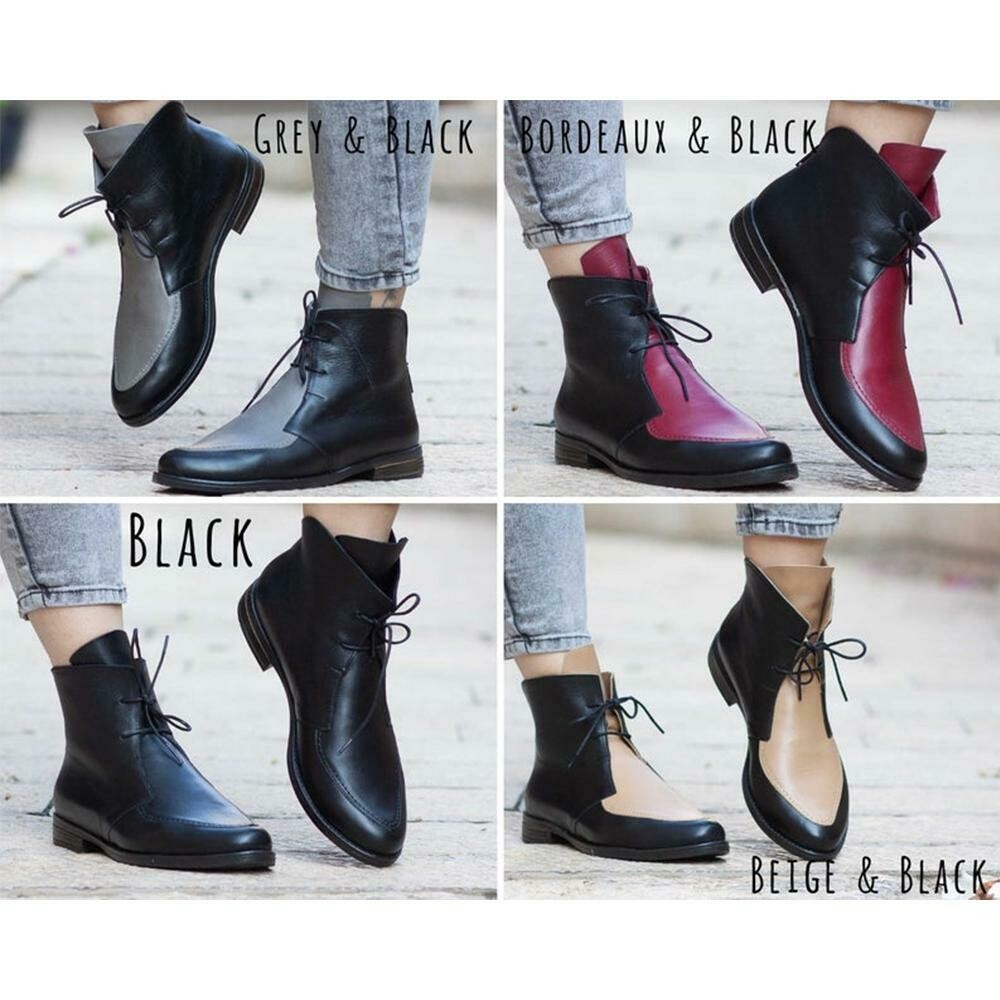 HOW TO WEAR
Martin boots + locomotive style
Martin boots are definitely an essential part of the heavy metal style. A black motorcycle suit with a pair of black shiny Martin boots, for tall boys and girls, the aura instantly increases.
When matching overalls, I recommend to expose the entire pair of shoes, which visually elongate the leg lines make you look taller.
It is said that Martin boots are versatile, so how can he not match the suit? All black suits, coupled with such a pair of sassy and fashionable Martin boots, and then slightly open the suit casually — a bit sexy and tease, and it also perfectly balances casual and formal.
When the temperature drops sharply, of course, take this opportunity to seize the last tail wearing the coat, and pair it with a pair of Martin boots, an enduring look will be done! Slender coat and Martin boots –The combination visually makes people look thin and tall. With a pair of leggings that modify the shape of the legs, "upper pine and lower tightness", the whole look will be very delicate.