Many of us love to do our nails, it is a form of self-care that makes us feel much calmer, more relaxed and makes us look much more beautiful, our hands are beautiful and we can show our personality through the colors and designs of our nails, that's why today I'm going to show you five perfect designs for this spring-summer season, show these designs to your manicurist and don't hesitate to add all the colors you want.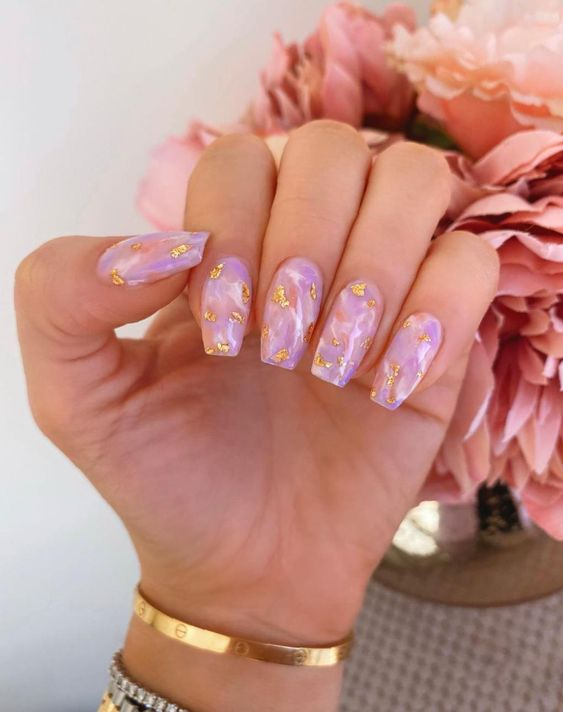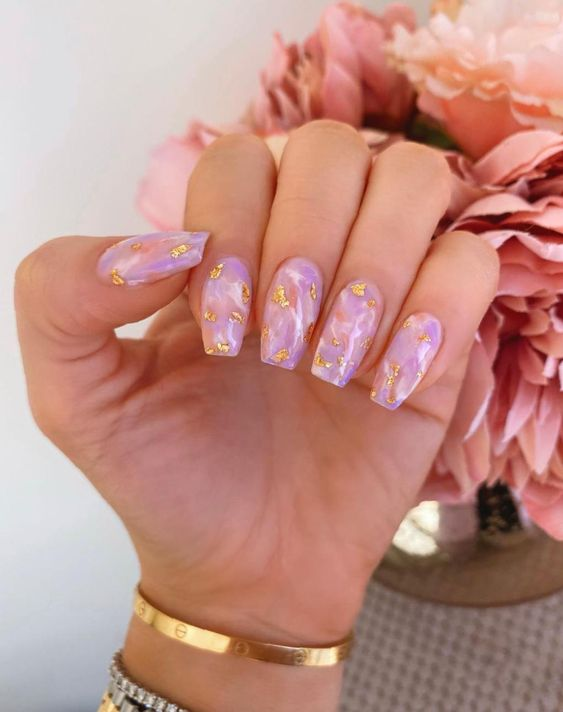 The marble effect
This is a favorite since the fall season of last year but in more neutral colors, now we can go crazy and add all kinds of designs and more vibrant colors, such as pink or neon yellow, the options are endless, we love this design, it is very artistic and perfectly represents this season.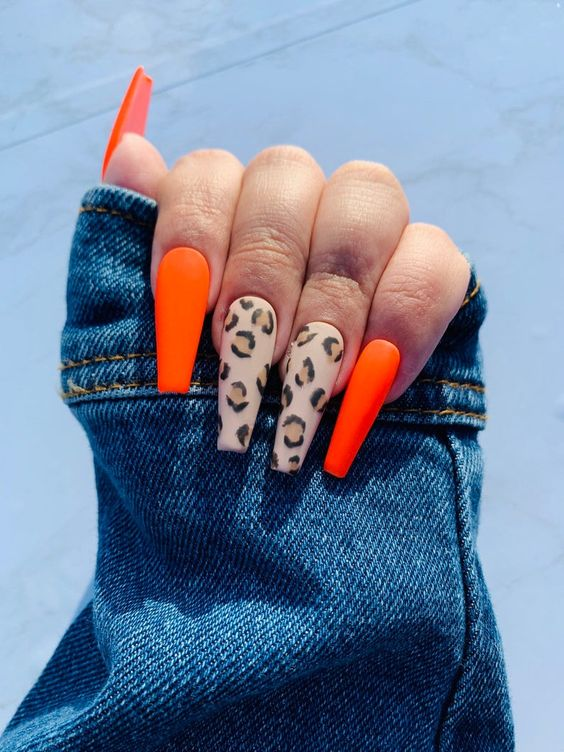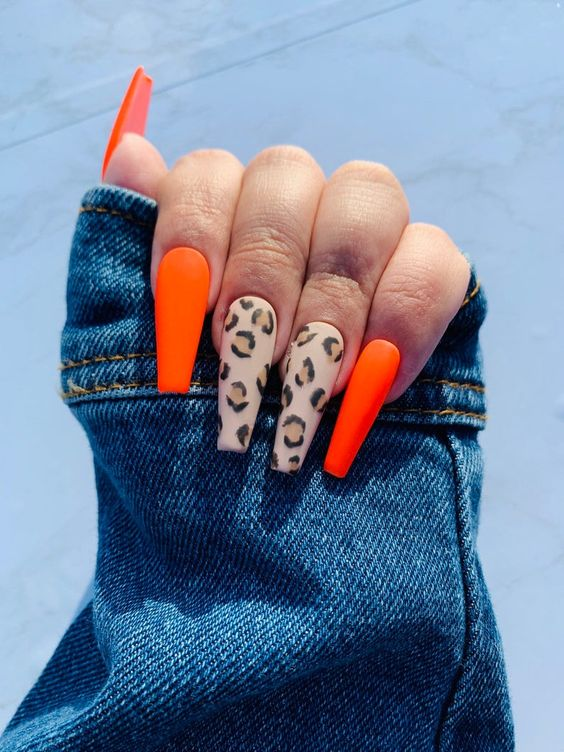 Neon colors
I do not know if you have noticed but fashion is obsessed with these colors, from hats to sandals, neon colors are very in trend and obviously, you can see more on the nails, there are hundreds of designs that you can create with these colors, you can mix them and play with them, you can use it on your nails in a subtle way or go all out and make very creative designs with them, without a doubt these colors are going to be very popular this year.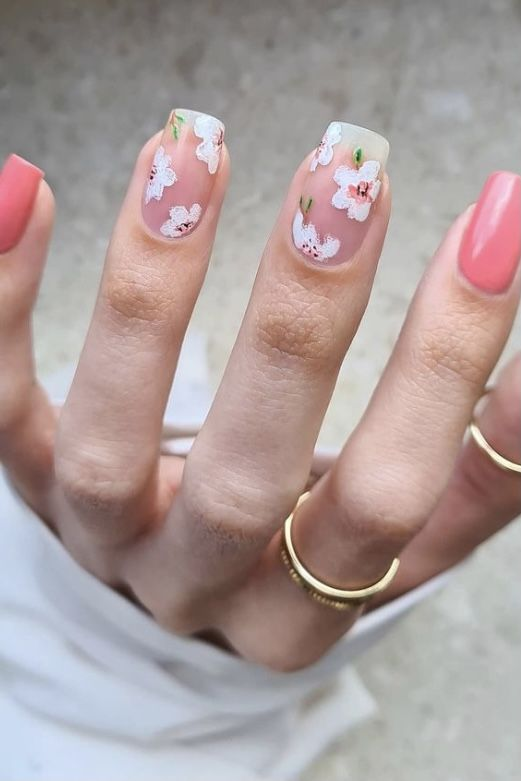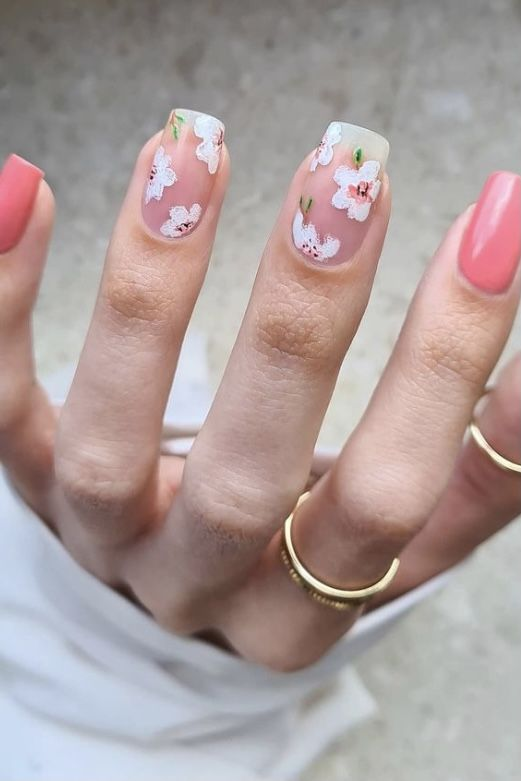 Flowers Nails
The classic and perfect flowers are a design that has always been present on the nails for decades, but now they are made in a much more minimalist way, the most classic ones have been reinvented and have a new design that makes them look more elegant. , much more artistic than before and they have become the favorites of the spring season, even Katy Perry makes flowers on her nails to commemorate the birth of her daughter Daisy with a design of the flower that bears her name, if you are looking for something cute and understated for this season, this is your style.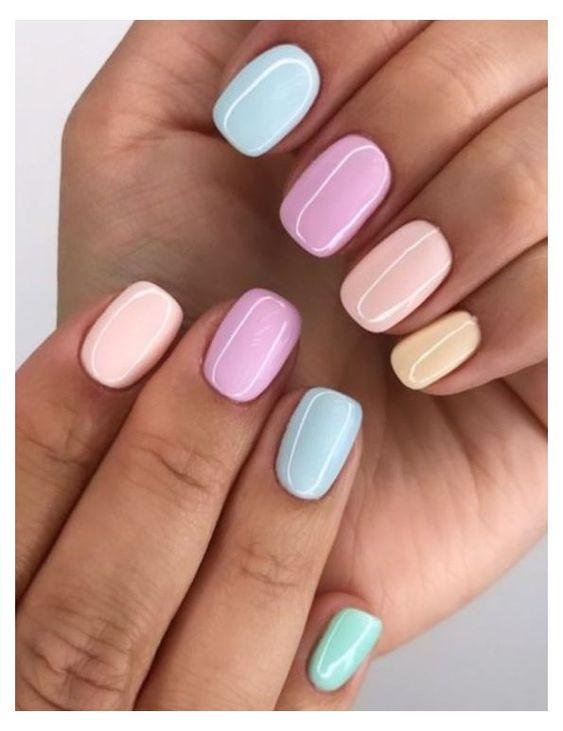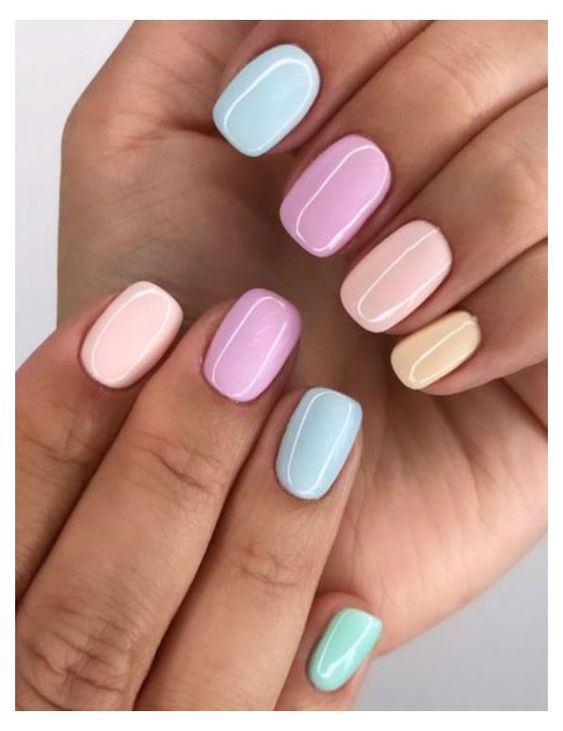 Pastel colors
The great favorites, no matter the season these colors are always present in beauty salons, they are the classic of the classics, it does not matter if you do not know what you want, these colors are always there to save you and offer you a very calm style but that It draws attention for being so feminine and delicate if you are a fan these designs are going to be your favorites this spring.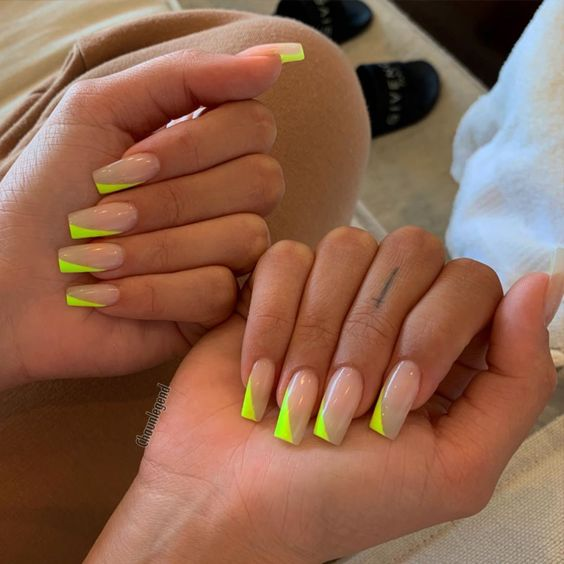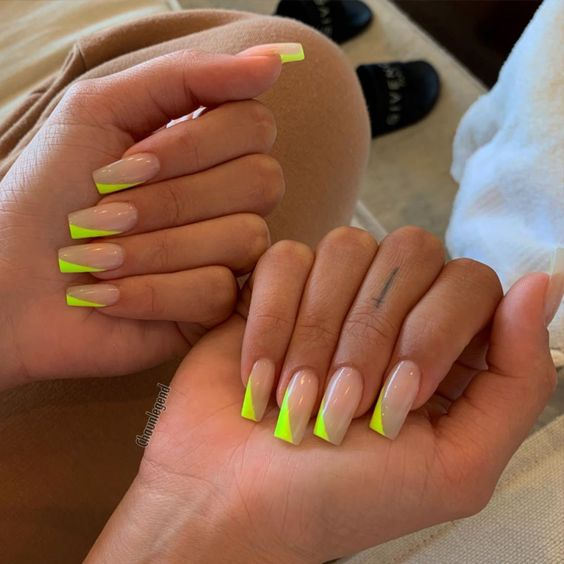 The Side Tip
To finish, a reinvented favorite that has come to stay, for decades, this design is our mothers' favorite and now it is our turn to use it but in our own way, from more artistic forms and more vibrant colors, we have turned this classic design In something much more our style, it is no longer in the classic white color, now it can be in neon or pastel colors, blue, green, purple, the options are endless and its design varies depending on the style of your nail, if it is square or curve, we definitely love the new style of this classic.