Earrings are definitely a very important accessory most of us carry! They can really help you showcase your beauty while highlighting and showcasing your features. They can help you complete your outfits. Earring has the power to turn a bland outfit into something outstanding. You can be as minimalistic or as out there you want to be. Long earrings can really accentuate your look. They help block the space to make your neck appear a little shorter. Long earrings can also help you be a little more minimalistic as you might not have to wear any necklace with them.
1. Drop Earring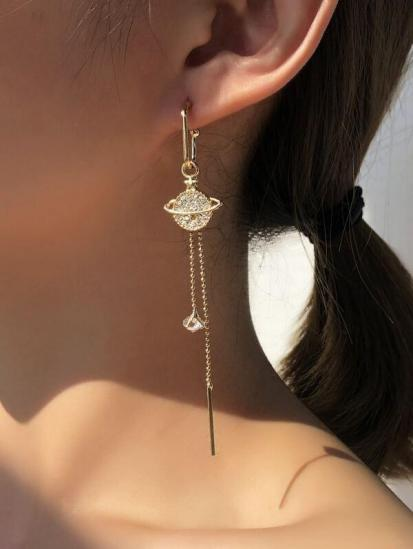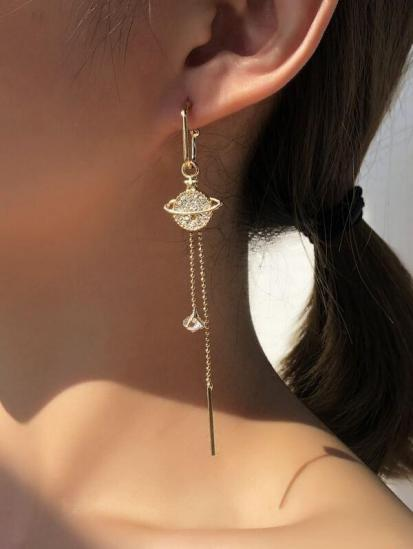 Known for their simplicity and elegance has just the right amount of length for any type of event or outfit. They are mostly like an extended stud. Even though they fall below the earlobe they are pretty limited in terms of movement. They curate a very feminine and graceful look by elongating the face. They are suitable for any face shape. They are usually worn to evening events or special occasions. You can wear these to the office too if you opt for a simple and minimalistic design.
2. Dangle Earrings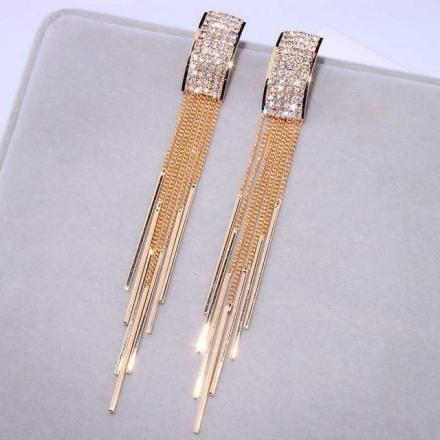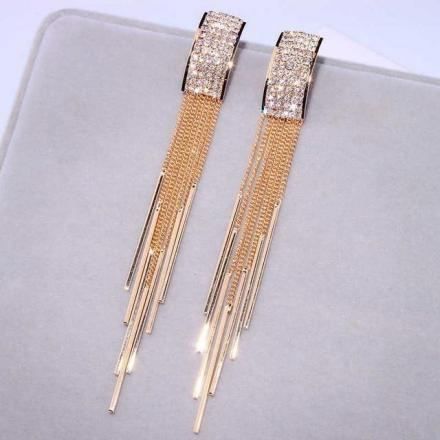 These dangle earrings are mostly worn at special events. They have an intricate design and movement to them. These are usually worn as a part of an elaborate set or just by themselves. They have an amazing glamour factor to it that turns your simple evening dress into a red carpet look. You can find many Indian-based dangle earring which has a very unique appeal to them. These dangle earrings are mostly filled with gemstones and pearls making them perfect for special occasions and evening events.
3. Hoop Earrings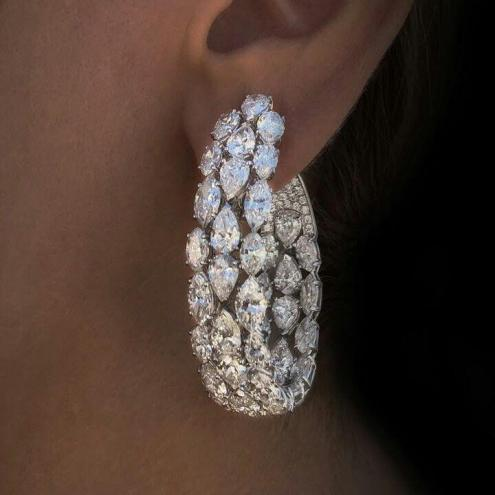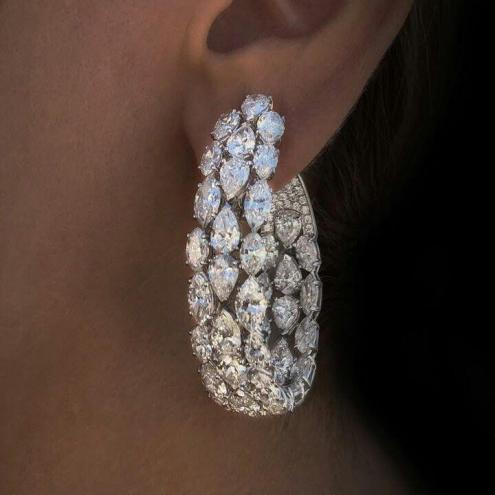 Hoops are available in various sizes. But today we are particularly talking about the bigger ones. While hoops are known to be available in round shapes, you can find various different shapes nowadays like squares, triangles, ovals, etc. Large hoops create a very dramatic yet minimal look to the outfit. These can either be simple and plain or can also be found with different gemstones, pearls, and intricate designs.
4. Threader Earrings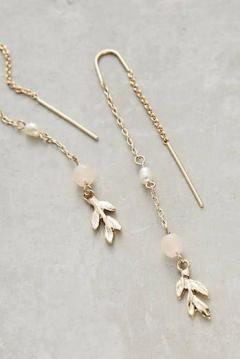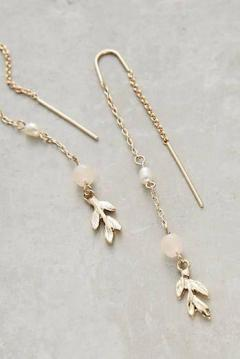 These are a much more minimalist yet classy style to carry. For those not familiar with this type of accessory, it is a thin piece of metal that threads through the piercing and hangs on both sides of the earlobe. These can either be quite minimalistic to wear on a daily basis or intricate enough for special events.
5. Chandelier Earrings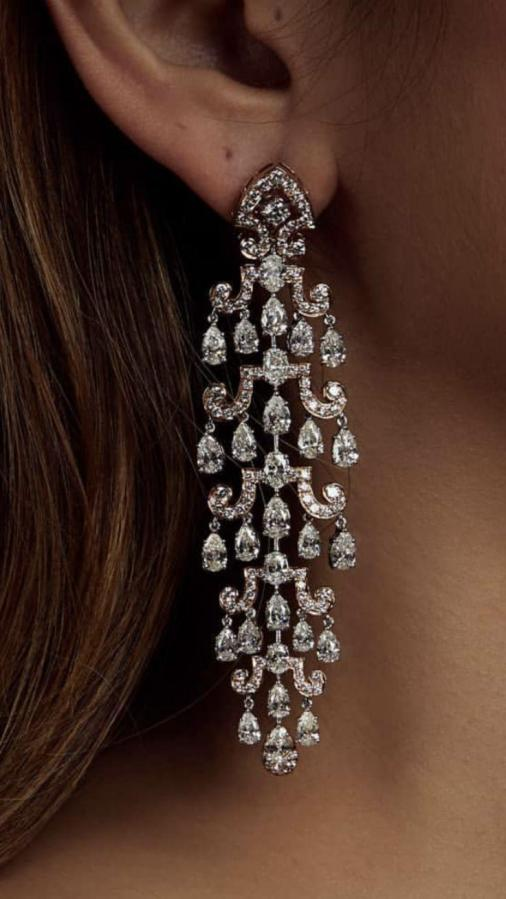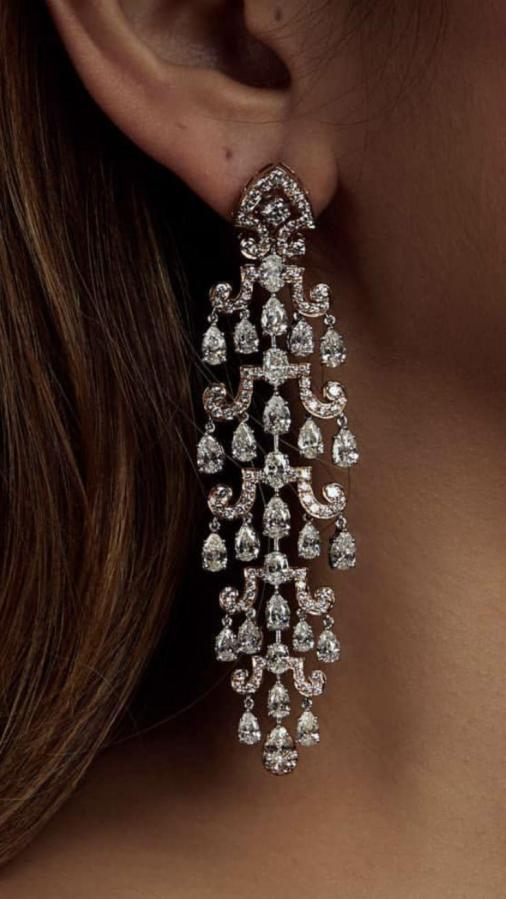 These are the relatives of the dangle earrings. As the name suggests these come in a shape that replicates the look of a chandelier. These appear to be very luxurious and feminine. They are usually carried with a gown or to very fancy events. They are usually part of a set and can be worn by themselves too. These earrings are filled with gemstones and pearls. It gives off a glamorous yet classy vibe.
Conclusion
These long earrings will really help you complete your whole look. You can be as minimalistic or as out there you want to be. You can make your outfits go from being bland and plain to unique within seconds. You can find different variations of the ones listed here to perfectly match up with your outfit. So the next time you go jewelry shopping doesn't forget to look back and remember us!