Timeless, the flower earring is an original fashion accessory that will bring you elegance and freshness. There are various forms of them, for all events in your life. These earrings are also a good original and elegant gift option to give to a loved one. The idea looks perfect!
On what occasions can you wear flower earrings?
Feminine and elegant, the flower earrings can be worn on any occasion. Wedding, party, anniversary. There are different shapes, sizes and colors on the market to satisfy the desires and tastes of all women.
Wear flower earrings every day
Nothing prevents you from wearing beautiful flower earrings to enhance and accessorize an everyday look. Wearing a pair of earrings to match your look makes all the difference, lighting up your face and harmonizing the whole outfit. So don't hesitate to give your wardrobe a nice pair of earrings, success is guaranteed.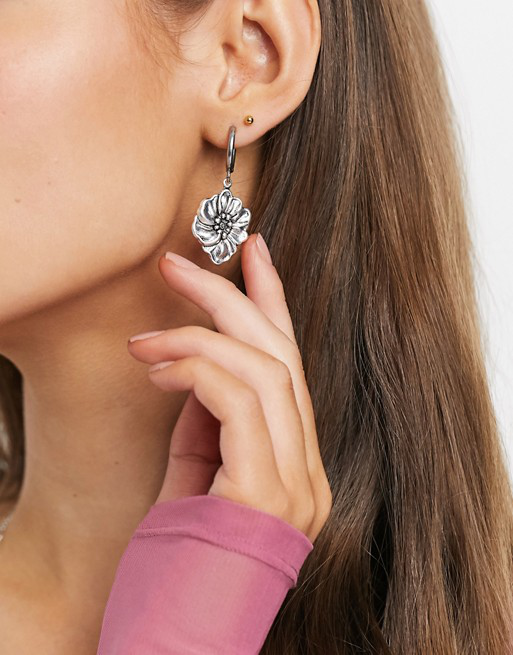 Wear floral earrings for your wedding
Earrings are obviously a top accessory of the wedding dress. You want the perfect look on your wedding day, so don't forget to match your earrings with your dress.
Wear flower earrings as a guest at a wedding
Just because you're not the bride doesn't mean you can't fall in love with one of these pretty flower earrings to dress up your guest outfit. Wear a pair of colored ones paired with a solid color dress of your choice, it will bring a touch of fantasy and originality to your look.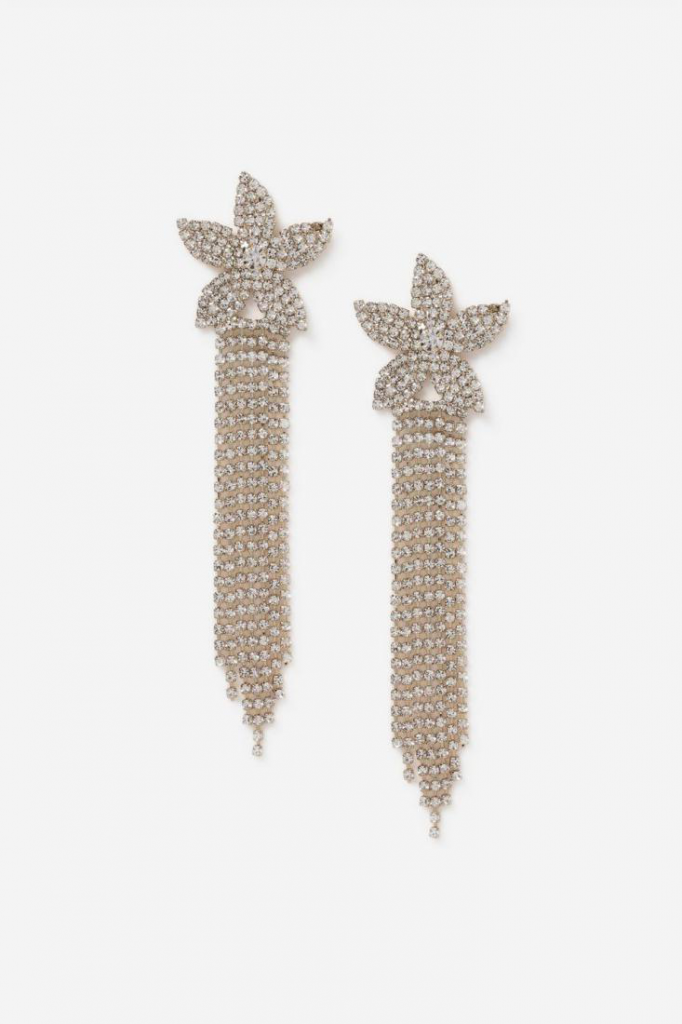 Wear flower earrings for several important events
An evening with friends, a family dinner, a birthday, a romantic dinner. There are so many occasions to wear them. You can bet on a rather voluminous and colorful pair for night events and a more subtle and subtle model for the day. You will inevitably find the model you like.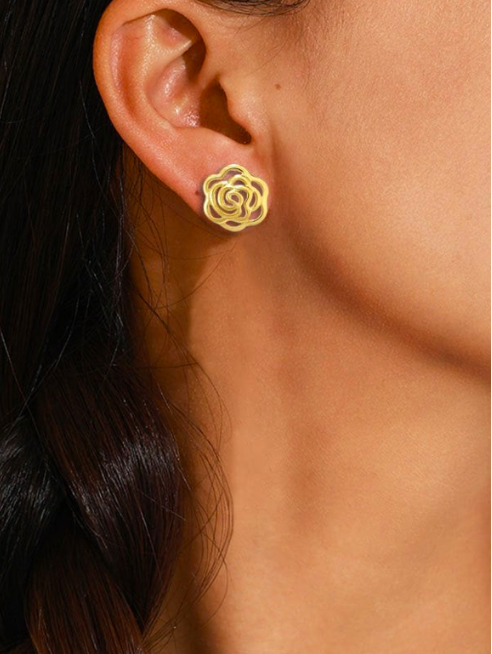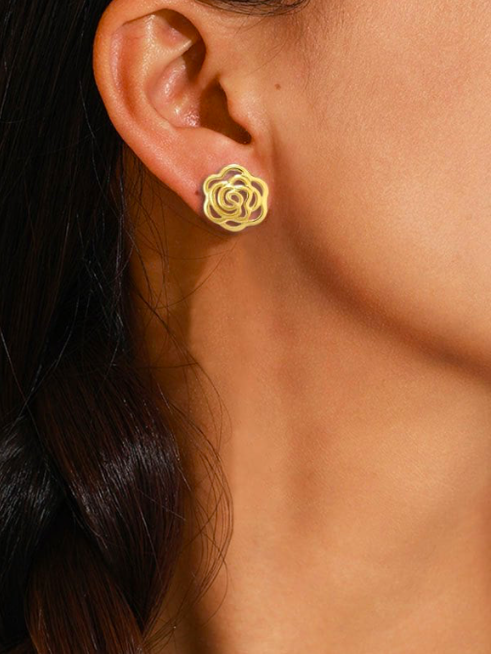 Flower earrings for wedding: how to choose?
For a great result on your wedding day, we suggest you combine your flower earrings with your wedding theme. If you choose a red themed wedding, pair your beautiful white dress with a pair of earrings decorated with delicate red roses. The floral ornament of your reception will therefore consist of red roses, as well as the groom's buttonhole and the flowered bracelet of your bridesmaids. This will offer a harmonious wedding under the theme of romance and glamor.
Wedding hairstyle and earrings
To highlight your earrings there is no ideal hairstyle, on the other hand it is preferable to raise your hair to highlight your frills. Depending on your preferences and the theme of your wedding, you can choose a ponytail, a low bun, a high bun or a herringbone braid. It is also possible to style the hair on the side hair, to highlight the hair on one side of the face and the earring on the other side, a very trendy and glamorous hairstyle.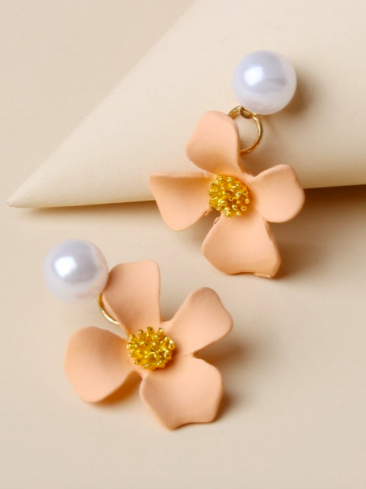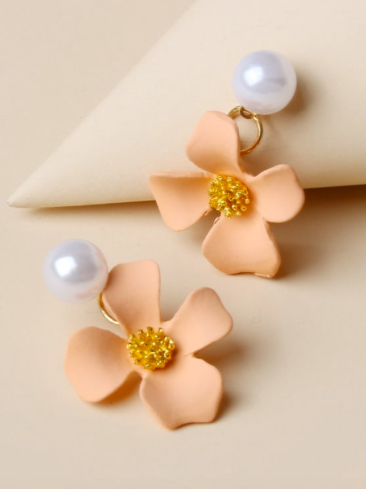 Wedding dress and earrings
For a harmonious result, prefer a pair of earrings to match your wedding dress. A long white satin dress will perfectly match the floral hoop earrings, to bring color and fantasy. If you opt for a loose princess dress, opt for more discreet earrings adorned with golden flowers and mother-of-pearl beads, to give a poetic touch to your outfit.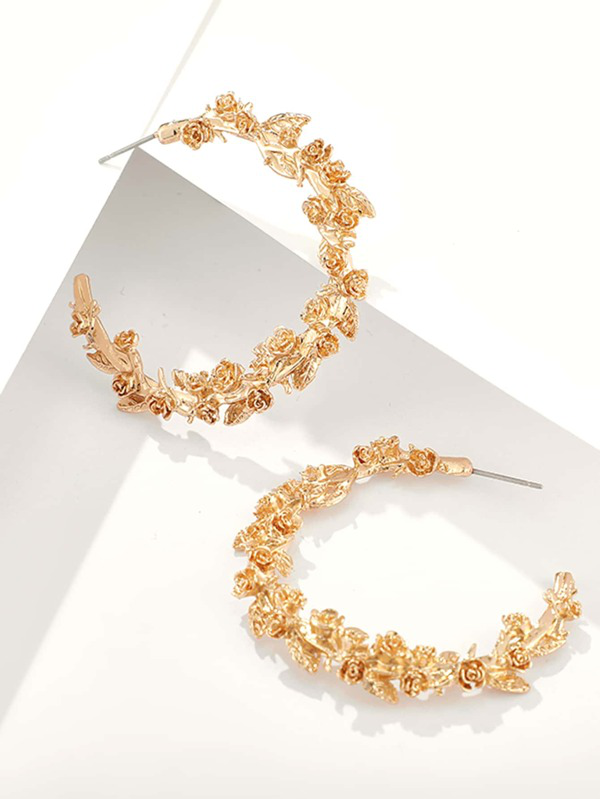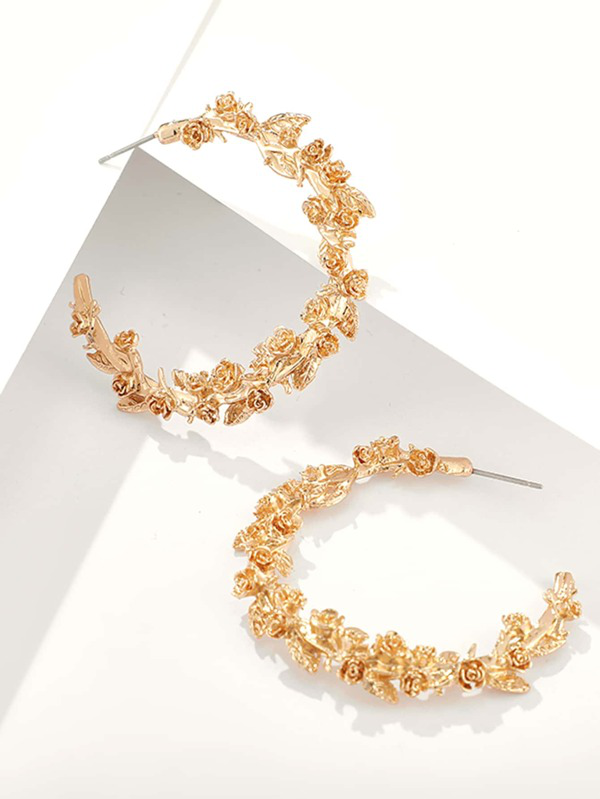 Wearing flower earrings: a privilege for everyone
These earrings are suitable for all women: young girls, adults, or mature women. Flowery, original, and colorful, they will sublimate the faces of all women.