Do you take more time in deciding what to wear than getting ready? Get rid of this time-consuming hassle with coordinate sets. Coordinated sets have dominated the fashion industry with their versatile style. You do not need to do any styling with it as it already comes with its particular style. All you need to do is it take out from your wardrobe and wear it as it is. Wear it with a minimalist accessory and adore your beauty.
Coordinated Sets are the most comfortable, classy clothing items that give elegant look to the personality. If you are a girl that follows fashion and trends then you must enter the house of trends with co-ordinate sets that is a fresh and impressive fashion trends. The best part of this outfit is it is compatible to wear on any occasion either you are having a virtual meeting or want to attend a party, you can never go wrong with it.
The most effortless styling outfit to wear is a solution for versatile dressing. A coordinated set is one of that outfits as it can be styled in various ways. You can experiment with other clothing garments. You can pair the bottom with any top from your wardrobe and wear the top with any other bottom article like shorts, denim, jeggings, and trousers. It is worth investing in the item that you can carry in different ways.
There are numerous styles of cords available in the fashion industry that can be easily bought from any marketplace or a particular brand. Let's have a look at a few styles that can change the entire game of your dressing style and personality.
1. Print/Floral set:
Look refreshing on the hot summer days with cool and breezing floral prints and other printed sets. Prints give cool and calm vibes and give a magnificent look.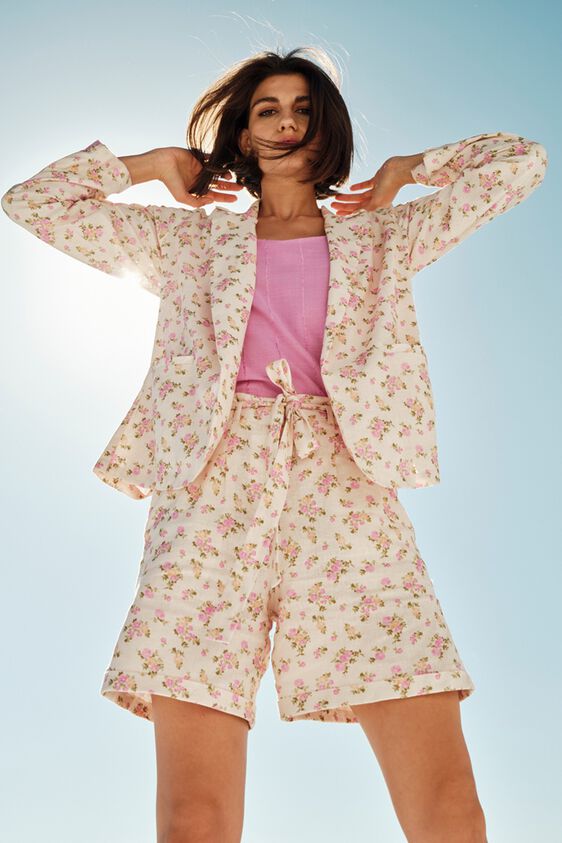 2. Crop Blouse and Trouser:
Embrace your beauty with a crop top and trouser set that can never go wrong in unique styling. High-waisted trousers or pants with a crop top make you look extravagant that can be eye-catching.
3. Crop Blouse and Skirt:
Take a break from your casual jeans and trousers and put on a classy crop top and skirt that can turn head over heels. If you want to grab someone's attention towards you then this is the best outfit to catch the attention of someone special. This is a kind of article that no one can resist buying.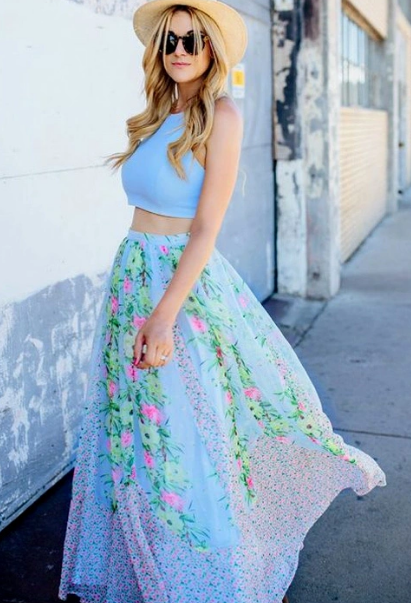 4. Loose shirt and trousers:
Want to look cool and feel comfortable? Loose shirts and trouser is the best option to look cool on hot summer days. Be in your comfort zone and slay your look in a comfortable outfit.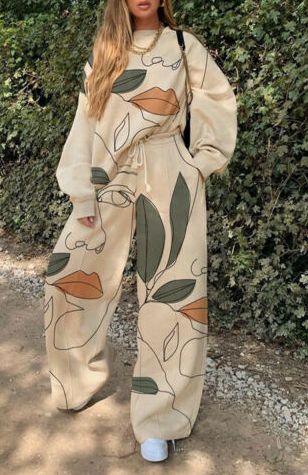 These coordinated sets are the must-have outfits in every women's wardrobe. It is a one-time investment and a worthy one. You can wear it as a set or can pair it up with another clothing garment. Not only this, but you can also look fashionable at the same time. It is all in one outfit that can give you comfort, make you look fashionable, and embrace your beauty and personality with sophistication and elegance. Buy it, wear and slay your versatile look with an easy-to-wear outfit.