Gloves are definitely an essential accessory during cold season. Not only are they helpful in keeping your hands warm but they also help you become even more stylish. There`s just something really intriguing about a girl in winter wearing a nice and warm cape, sipping a cup of hot tea in a cute coffee shop, and wearing a pair of lovely gloves. Enjoying the winter while keeping warm has never been more ideal. Hence, here are some really stylish and cute gloves you can wear for winter:
1. Printed Gloves
Snowflakes has always been a pretty design hence having it on your gloves would really feel like it`s already the season of many holidays.
Have you had wonderful memories during the past winter seasons? Having a printed snowflake on your gloves can definitely help you reminisce those beautiful times.
2. Faux Fur Fingerless Gloves
Keeping warm doesn`t mean you have to compromise the comfort of taking calls, texting, and browsing on the next fashion trends or the best places to tour around safely this upcoming holiday season. You can always opt for a faux fur fingerless gloves. Not only are the gloves thick enough to keep your hands from freezing, you can also be productive by allowing you to type or text outside.  
3. Suede Gloves
If you want full coverage on your hands while out and about, you can always opt for a pair of suede gloves. This is a common material used for gloves as this tend to provide warmth for your freezing hands during colder months. A pair of brown suede gloves can definitely give you shirt and jeans look, a classier and more chic vibe.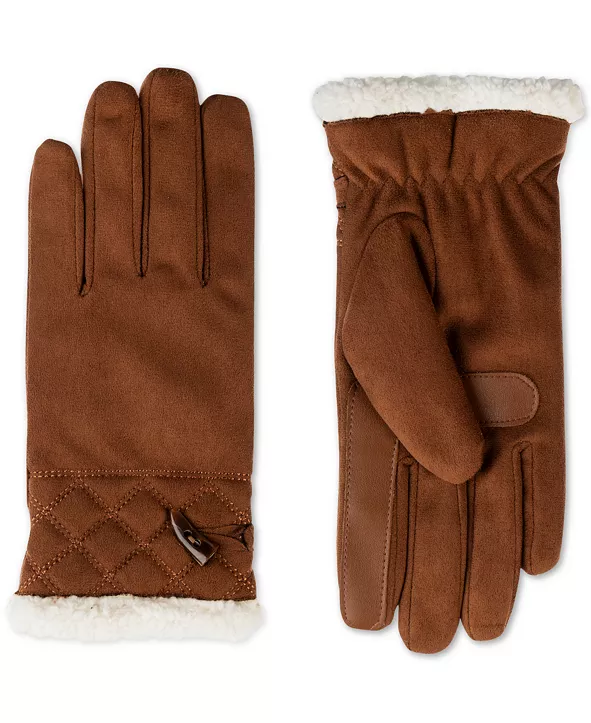 4. Quilted Gloves
Quilted cloves are on another level. Quilt is most often used in luxurious mattresses, bags, and clothing. Quilt stitching became popular as well with the classic quilted Chanel purse. To amp up your winter look, instead of going for the basic leather gloves, go for a pair of quilted gloves with shearling trim on the wrist area
5. Drawstring Fleece Gloves
Fleece sleeves are also excellent alternatives to leather gloves. They feel soft and smooth on our skin, at the same time provide the necessary protection to keep our hands and fingers from getting too cold. The added benefit of the drawstring helps secure the gloves on our hands so it can prevent cold air from entering the gloves.
Having a cute pair of gloves to accompany you this cold season will give warmth not just to your hands but to your heart as well. Being your naturally beautiful self, while wearing a pair of lovely and warm gloves this cold season, can help warm your soul. Having an excellent pair of fleece, faux fur or leather gloves can help you get through the seemingly dull and blue weather with positivity.