Earrings are the most noticed jewelry accessories. If you want to accentuate your look and draw attention to your outfit, a statement earring is your best bet. Whether you are wearing an ethnic outfit or carrying a western look, earrings can change your outfit game.
However, the perfect pair of earrings is one that not only matches your outfit but also your height. Earnings are available in different shapes and lengths which makes it a daunting task to choose one that is ideal for your height.
Let's identify a few earrings designs that will complement your facial contours and height.
Long Danglers
Danglers work wonders on tall girls. It will frame your face and complement your neckline. If you have a circular face and long neckline, opt for sleek and long dangers. This will tone down your face and add more depth to your cheekbones.
If you have a square-shaped face or a long face, then choose danglers that have a medium to long length. This will intensify your facial outline and balance your tall body frame.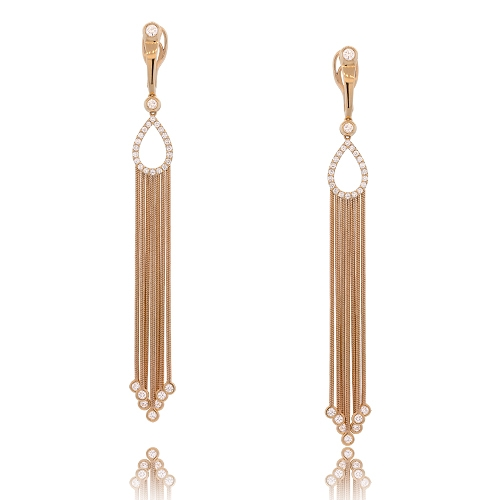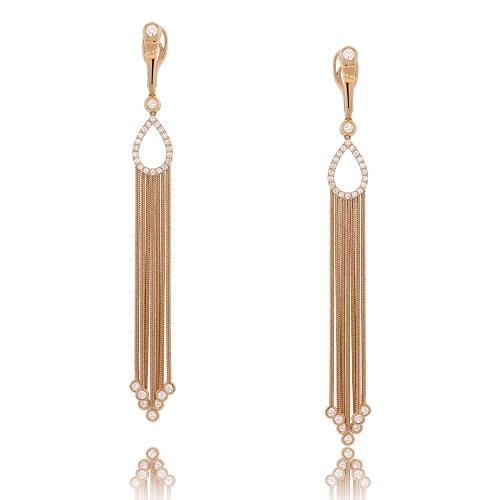 Hoop Earrings
Hoop earrings are available in multiple sizes ranging from large to small. Larger hoops are usually preferred for tall girls as they will add a more dramatic effect to your look. Smaller hoops will fail to accentuate your long face frame and often go unnoticed.
Opt for huge hoops if you want to enhance your jawlines. You can also go for hoops that are studded with diamonds to add a more feminine look to your appearance.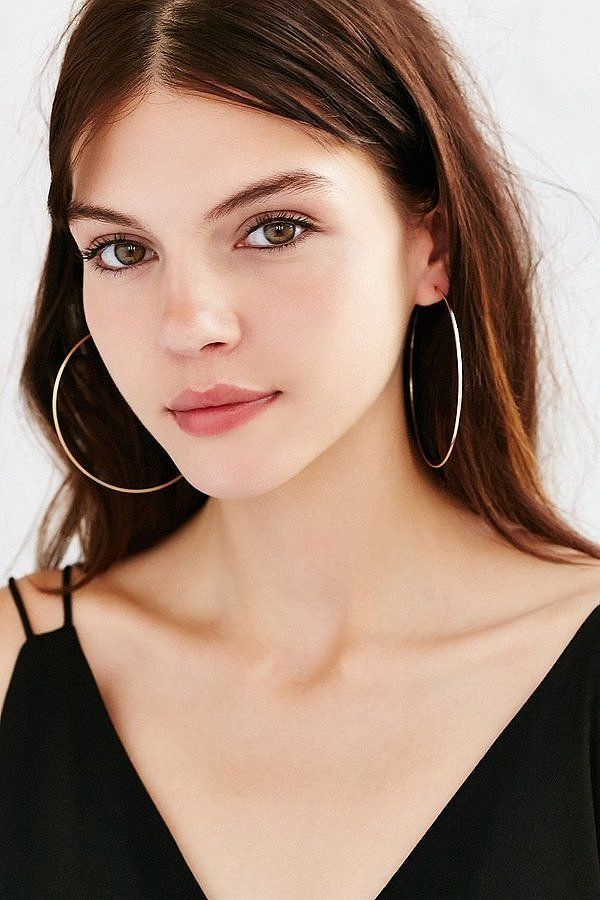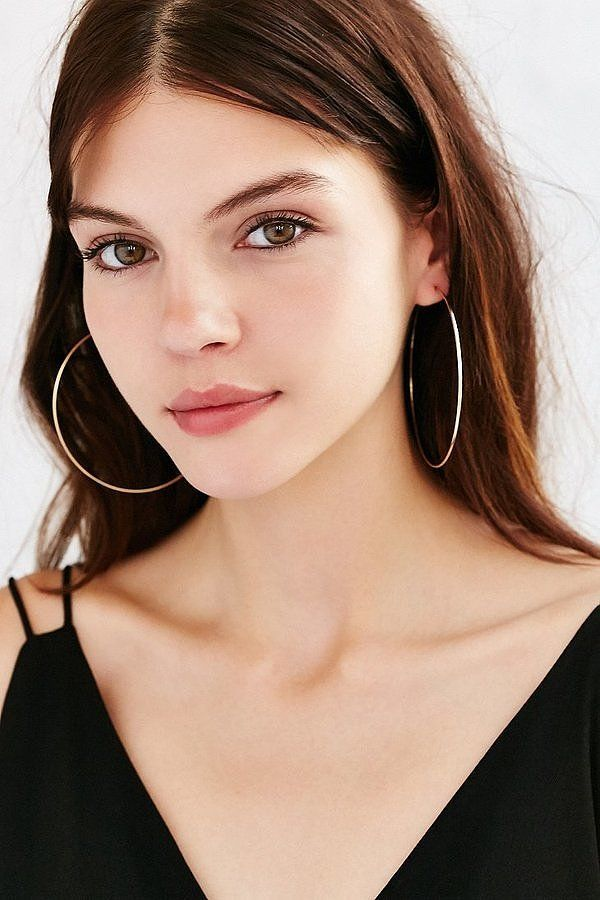 Geometric Shapes
Earrings that feature a geometric shape are a great way to add glamour to your overall look. Geometric shapes will create the look of an elongated neck while emphasizing your jawline.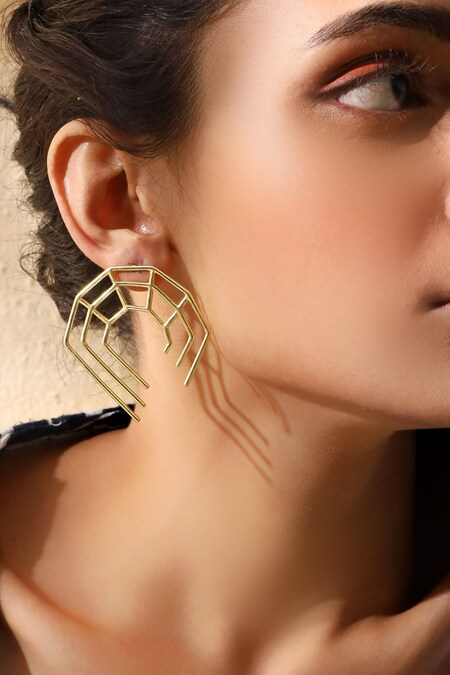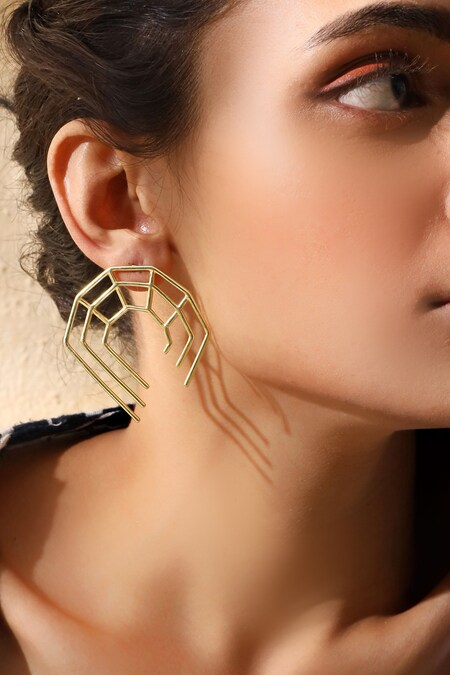 Drop Earrings
Drop earrings feature a delicate and simple design that will draw attention to your long neck. The length will emphasize your face's width and frame.
You can also opt for diamond drop earrings to get more admiration wherever you go. If you love the radiant glow that comes with diamonds, go for drop earrings instead of studs. Studs often go unnoticed on tall girls owing to their long necklines and narrow face structures.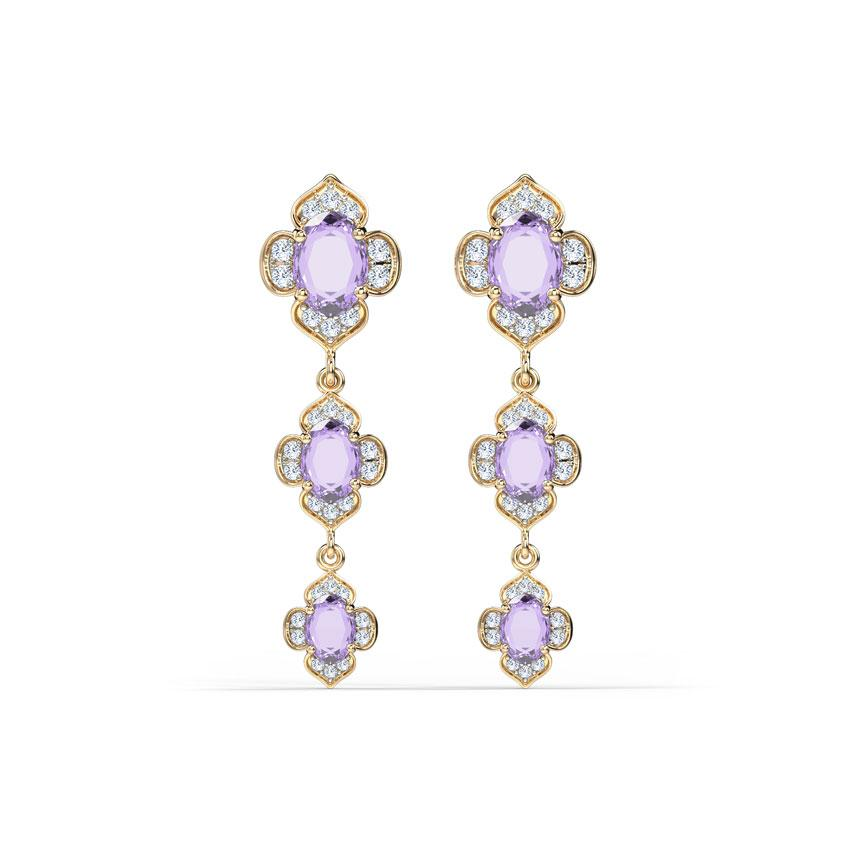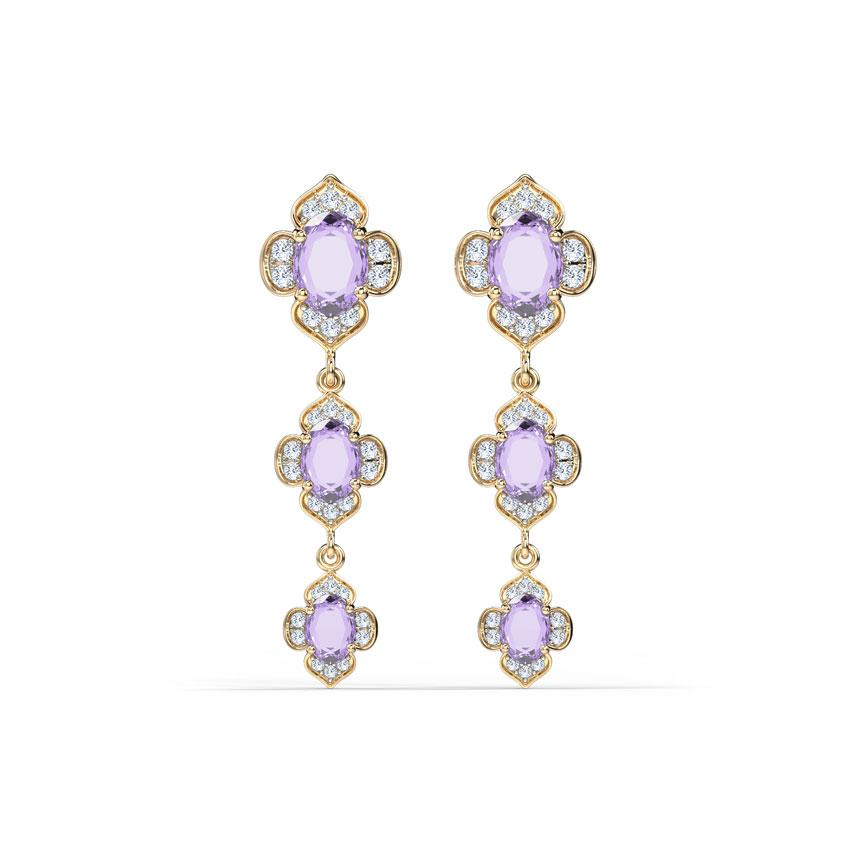 Chandelier Earrings
Chandelier earrings resemble the look of an embellished crystal chandelier. It is considered to be the most luxurious and feminine of all the earring styles. It will accentuate your long neck and add depth to your face.
Bold statement earrings are a must for tall girls. If you want to exude elegance in your look, opt for chandelier earrings. It will contour your face and accentuate your best features. You can pair them with both ethnic and casual outfits. Whether it's a date night or an important office event, chandelier earrings will never fail you.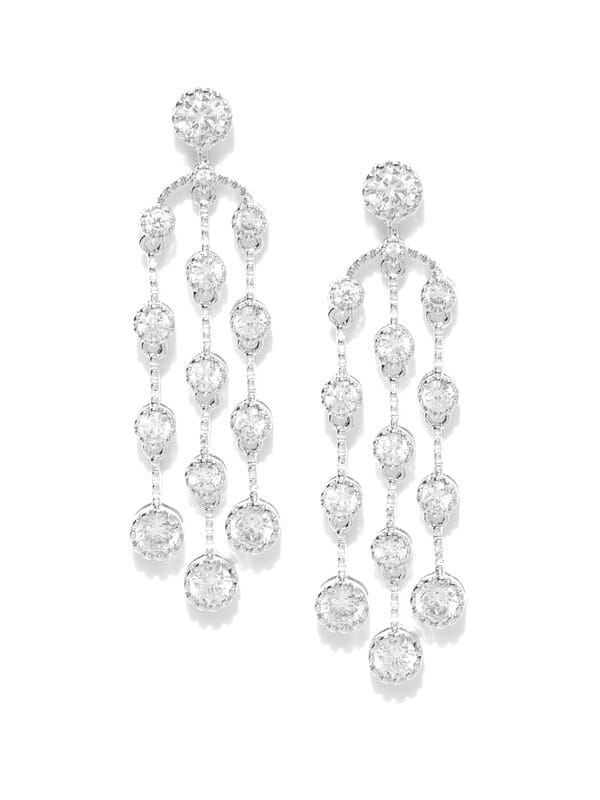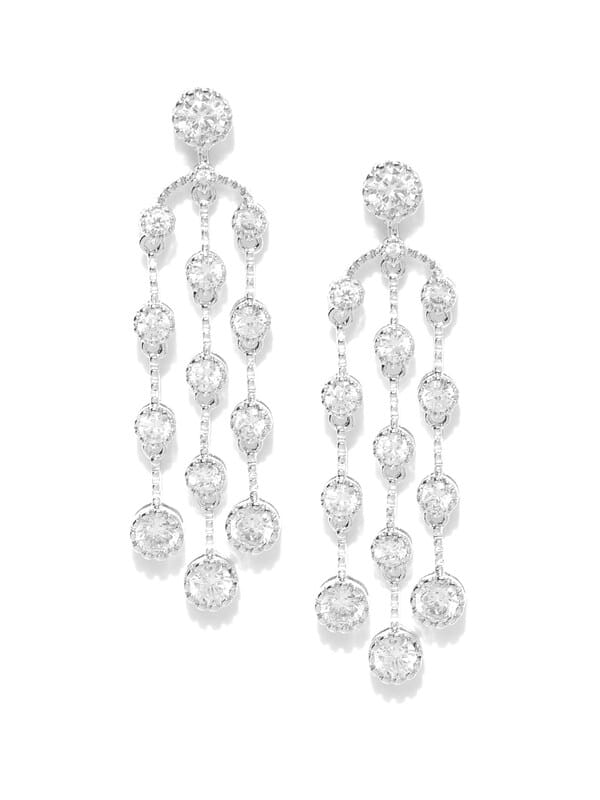 Studs and small button-shaped earrings will not flatter your face if you have a tall body structure. Opt for long and sleek designs that will be visible. Choose from our list to add more interest to your long face frame.