We spend more than a third of our lifetime sleeping. Having a cozy, large bed, fluffy pillows and soft bedding makes our sleep time more comfortable. Still, while you are having your dreams, there is one thing that stays as close to your body as possible and it is your pajamas. Snugly pajamas can turn average nighttime into a paradise, while an intolerable set of sleepwear turns it into a nightmare. No worries, your sleep is safe with these adorable and comfy pajamas. From two-piece cami and shorts to printed jumpsuits, enjoy them all!
Tie-Dye Pajamas
Everyone loves tie-dye print, not only because it is bright and fun, but also because it is on-trend at the moment. If you already own a tie-dye sweatsuit, jean jacket, or t-shirt, then you simply have to get yourself a set of the pajama. And if not, then it is going to become your very first tie-dye piece of clothing in the wardrobe.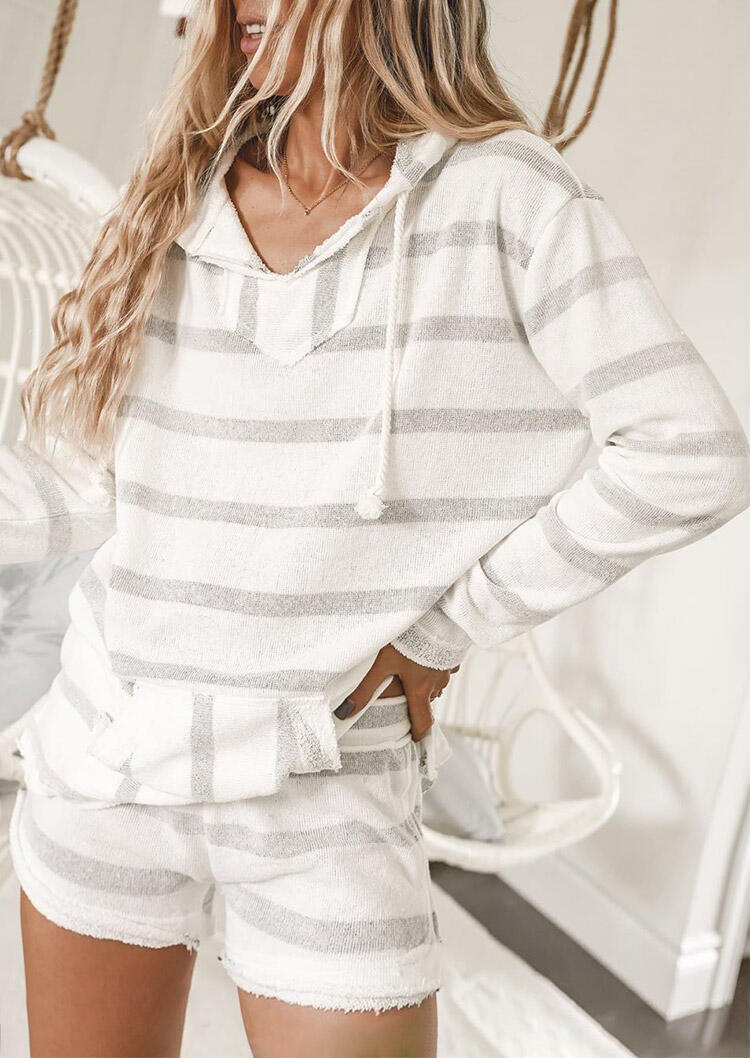 Weekend Pajamas
What are the first two colors that come to your mind, when you think of Christmas? Of course, it is the pure white, which reminds you of snow, and true red ‒ the color of red socks. Gift yourself a cute two-colored pajama set, which will dip you into the holiday mood. Long sleeves and a hooded collar will keep you warm during the chilly winter nights.
Red Lace Babydoll
Winter's nights are surely long and cold, but there is always a place for something a little bit spicier than a warm two-piece pajama set. How do you like this hot, red babydoll, made of see-through lace? They come with g-string underwear and you'll only need a pair of matching heels to complete this hot Christmas night look.
Christmas Jumpsuit
If the previous sleeping ensemble looks just a bit too cold for you, then you will adore this printed jumpsuit. This pajama will surely keep your body warm, thanks to its long sleeves, and provide you with an exquisite festive mood because it has the most adorable holiday print.
Christmas Sleepwear
Candy canes and green Christmas trees are the main motives for the winter holidays. Luckily for all of us, it is very easy to immerse into the mood with such a fun Christmas sleepwear, which already features all of the most important holiday symbols. All you need for the final holiday transformation is a Santa's hat.